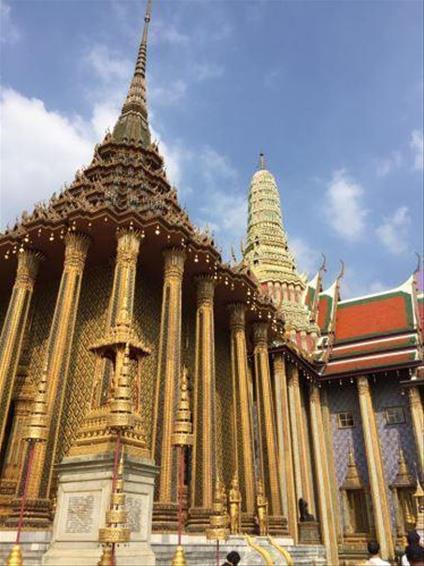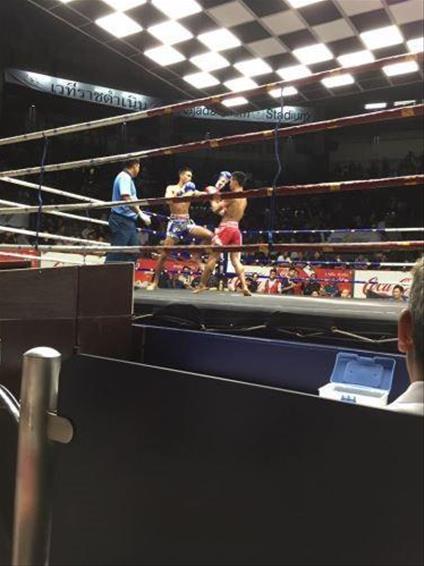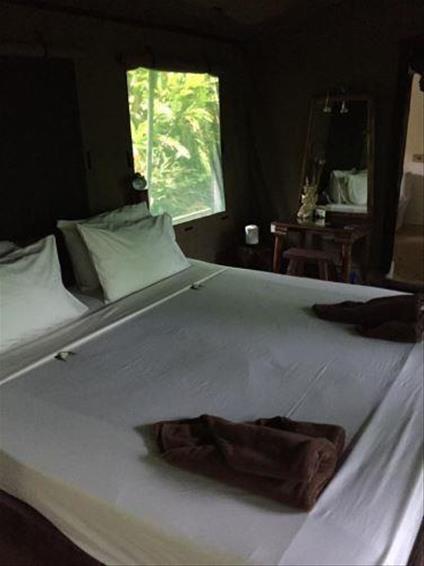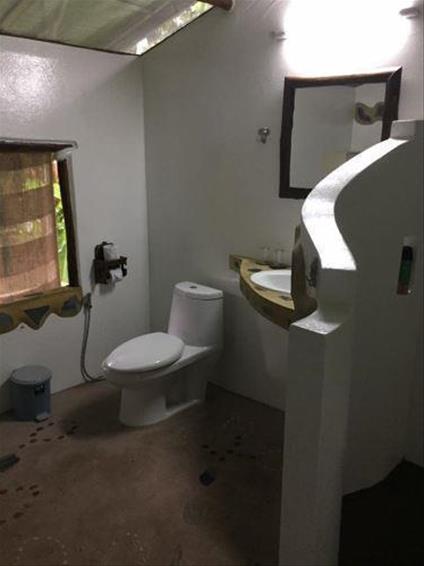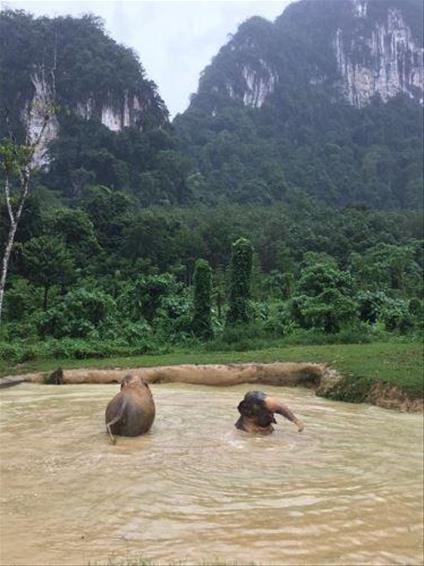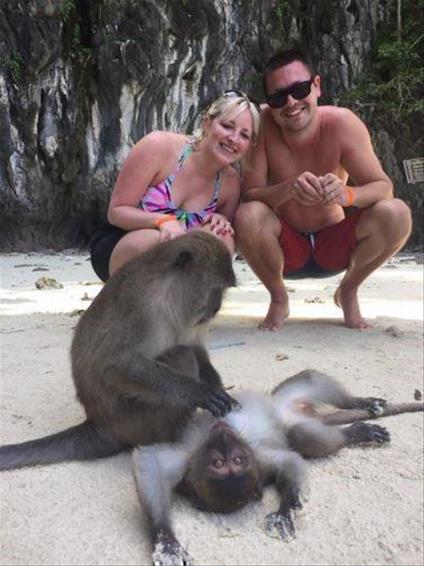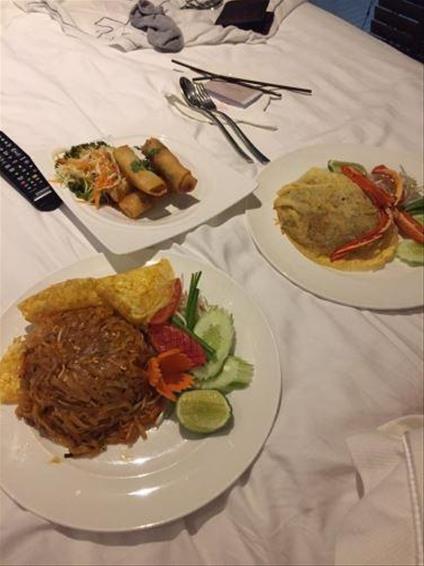 For the first time in 8 years, we decided to take our annual holiday somewhere other than the USA and after some deliberating, it was Thailand that we landed on!
We flew direct from Heathrow to Bangkok, where we spent the first 2 nights at the Rembrandt Hotel. It was a great hotel in a really good location, close to the sky train so it was easy to get out and about.
Due to the recent passing of the King of Thailand, the Grand Palace was awash with local people queuing to pay their respects in the funeral hall. Our guide "Peter" explained that the local people start queuing from around 05.00 a.m. and some of them will not get into the funeral hall until late in the afternoon.
After waiting for around 30 minutes, due to the unexpected arrival of a member of the Royal family, we were lucky enough to get into the most famous temple in Thailand and it was truly breathtaking to see the Emerald Buddah.
Our second day in Bangkok was spent hitting the shops and there are certainly plenty to go at! In the evening, we went to watch some Muay Thai boxing at the Rajadamnern Stadium which was a great experience. We had ringside seats to all of the 9 fights and it was a great atmosphere and lots of fun.
We then flew to Phuket and were collected and taken to Elephant Hills, where we were to spend our next 2 nights. Elephant Hills is an elephant sanctuary in Khao Sok. Accommodation is in the form of luxury tents and for someone who wouldn't dream of spending a night in a tent, I was pleasantly surprised.
Our first afternoon of activities consisted of canoeing where we saw monkeys, snakes, toads and a kingfisher. We were then taken back to camp for our elephant experience, which was absolutely amazing. All of the elephants at Elephant Hills are rescue elephants that were taken in when it was no longer legal for them to be used for work.
We observed the elephants for a while as they played in the water and then once they had got themselves really muddy, it was time for us to scrub them clean. The elephant we chose was called "Mod Dang" and armed with a hose pipe and some coconut skin we scrubbed her clean. Each of the elephants has their own guide who they stay with during their lifetime and he told us that Mod Dang was really greedy and liked to eat everyone's food as well as her own! After cleaning her, we then went off to prepare her food. We chopped pineapple and sugar cane and prepared a special parcel which contained the nutrients that the elephants need to keep them healthy.
Next it was feeding time and it was obvious that Mod Dang's favourite food was pineapple, as she dropped the sugar cane and protein parcel to the floor! She cleared all of the pineapple from our baskets as well as what she could from others baskets before going back to eat what she had dropped on the floor!
It was an experience that I will never forget and one that I would highly recommend to anyone going to Thailand. Elephant Hills is all about putting the welfare of the elephants first and this is why they have just won the "Thailand Green Excellence Award" in the category of Animal Welfare.
Elephant Hills supports the local schools and in the evening some of the local school children came to the camp to perform some traditional Thai dancing for us. The food in camp was excellent and in fact was some of the best food we ate all holiday.
After our time at Elephant Hills, we were taken back to Phuket where we spent the next 9 nights at the Centara Grand Beach Resort in Karon. I am so pleased that we picked this hotel, not only was the hotel itself fantastic but it was also in one of the best locations. It was positioned on a hill right between Karon town centre and Patong.
Patong is a really busy and lively town and personally is not somewhere I would have wanted to stay. It's great to be able to experience it but was also nice to come away. Our position on the hill meant that we were a five to ten-minute tuk-tuk ride to Patong and within walking distance of Karon Town. Had we been any further up the hill then it would not have been within walking distance of the town so it was just perfect.
The hotel is right on the beach and had a number of pools, a lazy river and a couple of slides. We were staying there on a bed and breakfast basis and I can honestly say that the breakfast was one of the best buffet breakfasts I've seen.
We booked ourselves onto a tour to Phi Phi Island and had one of the best days. We were collected from the hotel early by a representative of Anchor Andaman Tours and taken to the marina where we met our guide "Tom Cruise" and our driver for the day "Captain Jack Sparrow".
We set off for Maya Bay on Phi Phi Lae, where the film "The Beach" was filmed. It's such a beautiful island but one where you have to arrive really early or be staying local to experience it without so many other people around. We drove past Viking Cave on our way to Phi Leh Lagoon where we spent some time swimming and jumping off the boat (not me)!
We then made our way to Monkey Beach which was my favourite stop on the trip. We only spent about 10 minutes on the island but it was fascinating to see so many monkeys some of whom were obviously intrigued by us and others who couldn't care less.
The rest of the day was spent snorkelling, having lunch and relaxing on Bamboo Island. It was a great trip and one I would definitely recommend to people. I would also recommend the Anchor Andaman team who made the trip so much more enjoyable by the stories they told and the way they interacted with everyone on board.
On the trip we met a really lovely Australian family and a couple from Canada who were also staying in Karon, so the next night we all went for a meal together in the evening to No 6, which is a well-known restaurant up in the hills and we got the best table in the restaurant to watch the sunset over Phuket.
We experienced so many great things during our time in Phuket, we ate locally, we had Thai massages and we bartered on the markets.
Thailand has definitely given us the confidence and enthusiasm to try something new and it is somewhere I would definitely go back to. There are so many different towns and islands where you could stay that you could go back many times and stay in a different place each time.
Another great holiday to add to the list! If you'd like to find out more about this amazing destination, get in touch with me today!