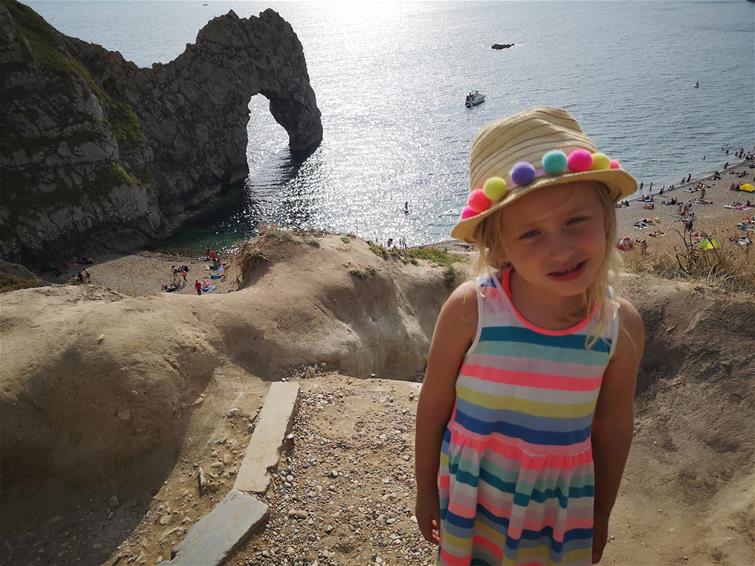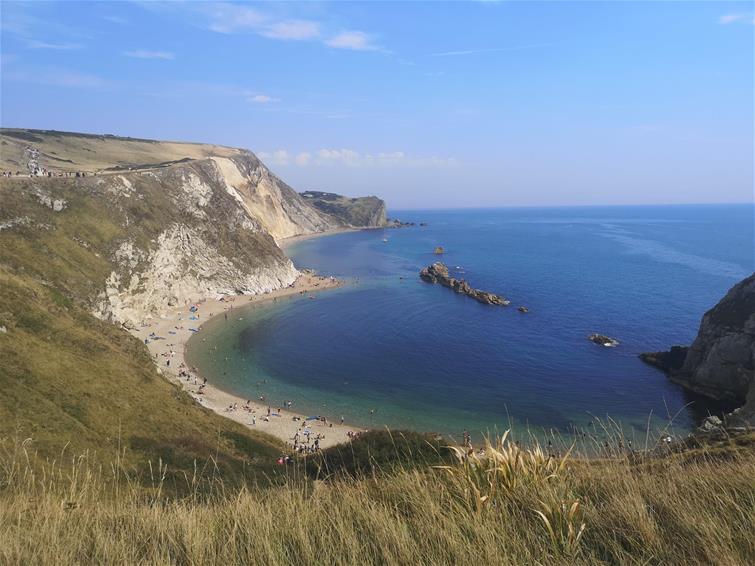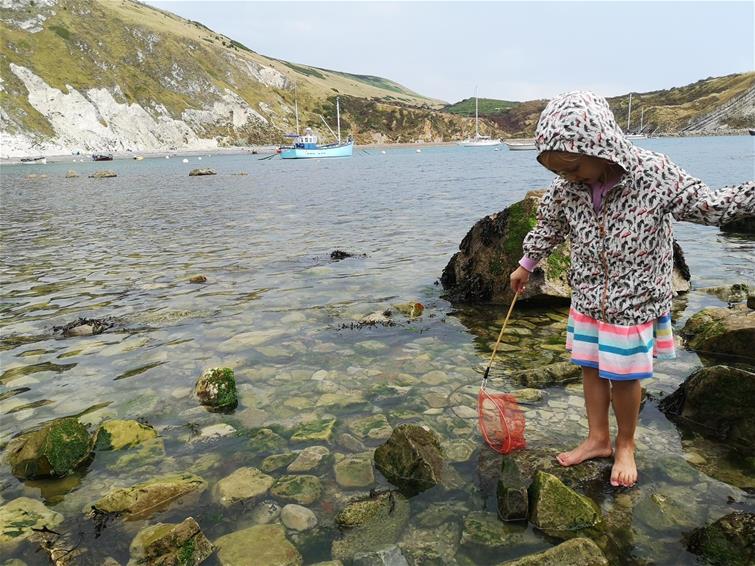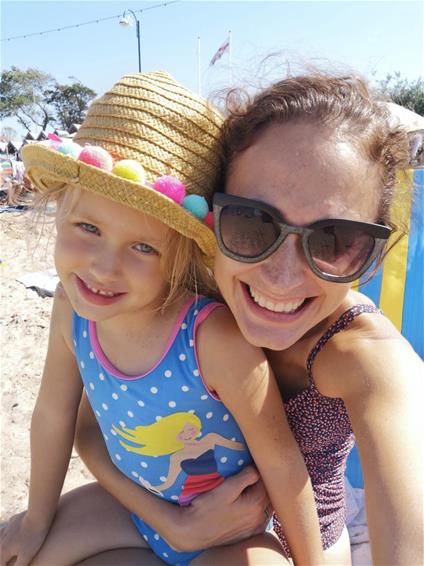 I'm one of those people who fall squarely in to the category of being lured by far flung places. When I first packed up my backpack it was for Thailand. On my gap year I went to Africa, Australia, New Zealand, Fiji. It is only since having my daughter that Europe has really piqued my interest. But this summer we opted to plan an English staycation renting a beautiful cottage in Corfe Castle, Dorset and set about exploring the Isle of Purbeck.
We lucked out on being away during the hottest August Bank Holiday weekend the UK has ever seen. Spending the day at the beaches of Studland was perfect. These National Trust protected beaches have avoided the trappings of many UK seaside towns with just a simple ice-cream hut, café, toilet facilities and little else apart from perfect sand ideal for sandcastle building (and lots of other people – it was a sunny Bank Holiday weekend after all!)
The village of Corfe Castle itself was as picturesque as it comes with thatched cottages, a village bakery and several great pubs serving the tastiest Purbeck cider. Here we were no more than 30 mins to drive to everywhere we wanted to visit. Medieval Corfe Castle set atop of a hill overlooking the village hosts plenty of events during school holidays alongside the Corfe Castle Quest challenge making for an ideal family day out.
No trip to this area is complete without exploring a section of the Jurassic Coast. We started the day crabbing in the crystal-clear waters off the pebble beach of Lulworth Cove before heading along the coast to the natural limestone arch of Durdle Door. Offering coastal scenery as breathtakingly as I've seen anywhere in the world I began to appreciate why some people never make it beyond England.
Self-catering is a different holiday proposition. For the past few holidays we've stayed in all-inclusive hotels and those trips definitely felt more restful. But for a break with friends this was ideal. The kids had space to play and once they were tucked up in bed we could relax over a glass of wine and a board game. After a packed week of exploring I feel we came away having barely scratched the surface and I could happily return to Dorset. I can wholeheartedly say that this area makes for the ideal staycation.
From cottages, big and small to holiday parks and lodges, to family run B&B's or luxury hotels I've got access to a large selection of holiday options in the UK. Next time you're planning a UK staycation be sure to get in touch.