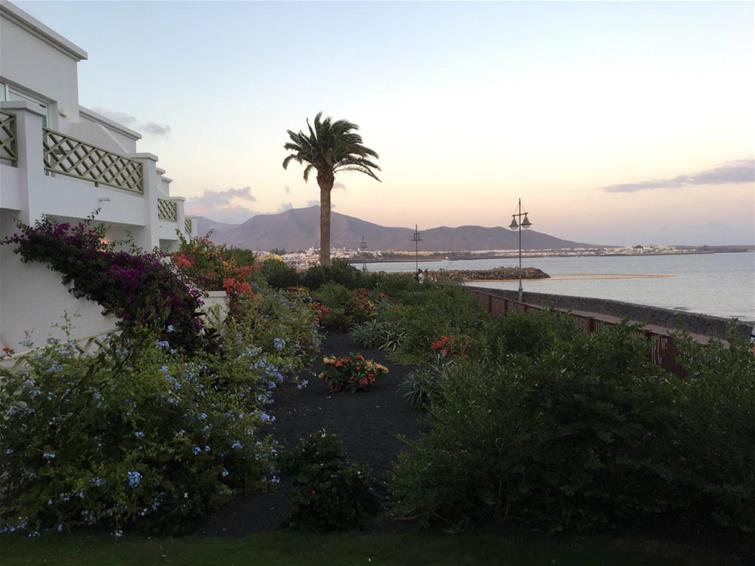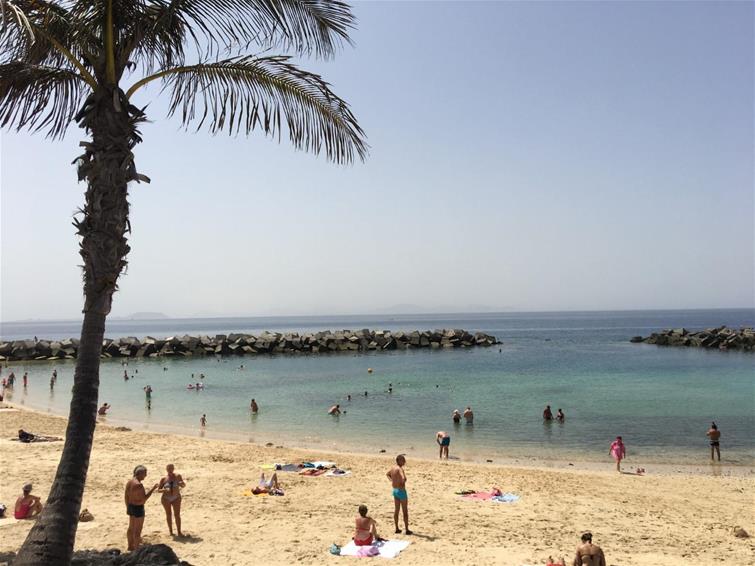 It's been nearly two years since we took a family beach holiday but, with my daughter starting pre-school this year, I knew that I had to squeeze in another trip before we get bound to school holiday timetables.
I'd heard many good things about Lanzarote but have never been despite it being one of my top selling destinations so that sent it high up on my wish list. I picked the Iberostar Lanzarote Park as it is newly renovated, good for families and with an all-inclusive option.
Landing in Lanzarote I was surprised how picturesque the landscape is with pretty low-rise buildings contrasted against the black volcanic earth only occasionally interrupted with bursts of bright fuchsia bougainvillea.
We were greeted upon arrival with sparkling wine and a seated check-in before being taken to our Family Room with Side-Sea View. As a family we couldn't ask for more with a bedroom and separate living space plus a terrace with sun-loungers that - being on the ground floor - opens directly on to the children's Aqua Fun splash pool. And what a children's pool it is! With six different slides it is a kid's paradise and my three-year-old daughter delighted in going down the slides again and again.
The all-inclusive food is excellent. Whilst you are restricted to the one restaurant, the evening menu changes nightly with an array of fresh sea-food and steaks cooked to order in front of you, always a variety of paella and local meats and cheeses alongside themed evenings with Mexican and Asian.
Playa Flamingo beach is just a 2-3 minutes scenic walk along the promenade from the hotel. This sandy beach with sea breaks makes it ideal for young children to paddle and build sandcastles. One morning we took the 15-20 min walk to Playa Blanca, which has an arrange of shops and restaurants for those not staying on an all-inclusive basis however the all-inclusive offers such good value and choice, so I would definitely recommend it.
We were travelling as a family however the layout of the hotel - with three distinct zones - means that you will find a family pool, general pool and adults only area ensuring the hotel really does cater for all. I would definitely recommend this property and Playa Blanca for anyone looking for a laid-back holiday in the sun.