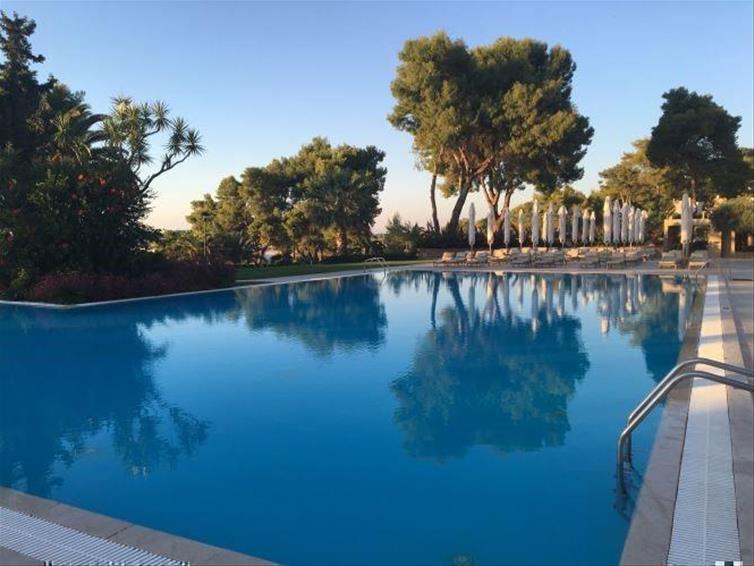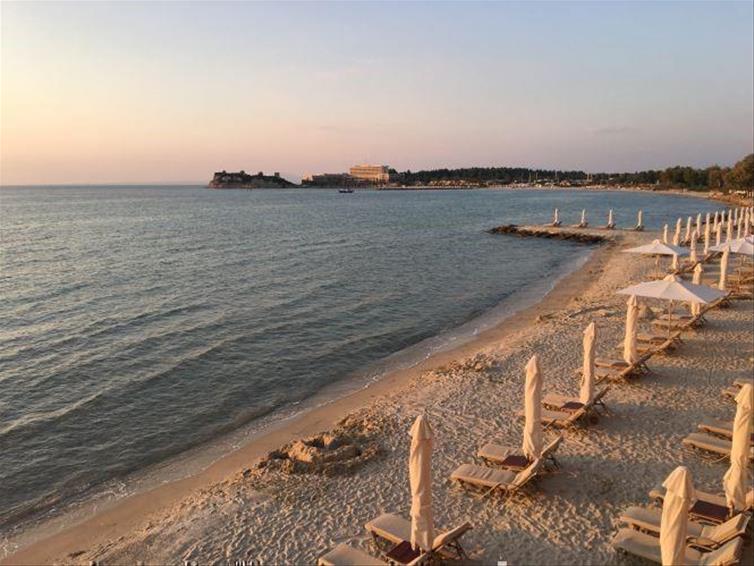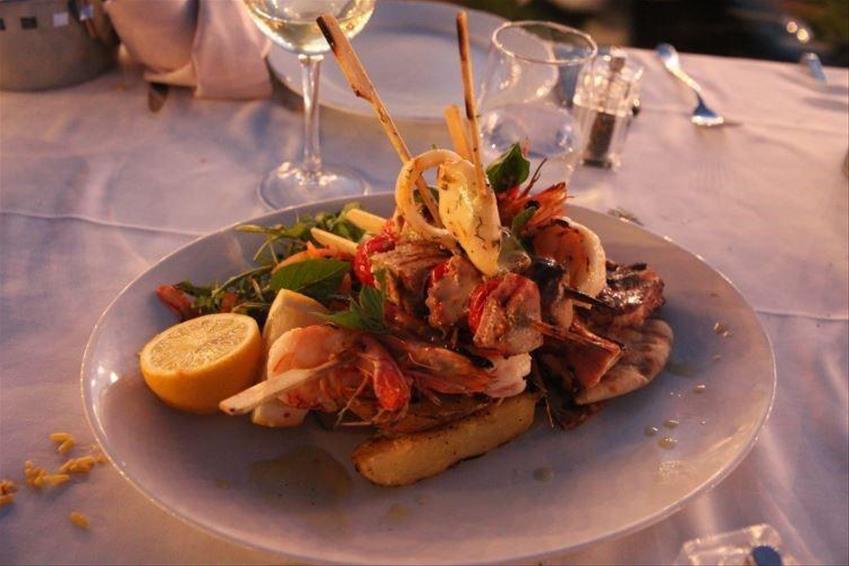 Back in September we went on our first foreign holiday with our then 17-month-old daughter to Halkidiki in Greece spending a week at the 5-star Sani Resort, a 50-minute private transfer from Thessaloniki airport.
FAMILY HOLIDAY REQUIREMENTS
I've planned a lot of holidays in my time, both for myself and my clients, but choosing where to go for this trip (our first holiday as a family) was a slightly different experience. I'm usually more of a do-er on my holidays preferring sightseeing, culture and experiences to laying on a beach. But nearly a year and a half of parenting a child who doesn't sleep much meant that suddenly the idea of not doing very much seemed very appealing!
TRAVELLING WITH A TODDLER
A lot of families choose to go self-catering when they have kids - this can be great for both practical and cost reasons - but I knew that in order for it to feel like a proper break I wanted someone else taking care of all the cooking and cleaning. Also, as this was due to be our first flight as a family I knew I wanted to keep the flight time short – two to three hours max. With both of these points in mind I set about researching family friendly European hotels and the Sani Resort came up repeatedly - it has even been named in the top five family resorts in the world by Trip Advisor.
SANI RESORT
The resort currently comprises four different hotels set around Sani Marina - the Sani Beach, Porto Sani, Sani Asterias and our hotel, the Sani Club (an adults only hotel, Sani Dunes is opening in June 2017). I chose Sani Club for its bungalow style accommodation and the option to upgrade to a sea view room, which is always important to me on a beach holiday.
FAMILY FRIENDLY RESORT
Staying at Sani Resort you do have access to the facilities of all four hotels, although we spent most of our time enjoying what Sani Club had to offer and it definitely fulfilled the promise of being family friendly. Most people there had young children so we felt totally relaxed and comfortable entertaining our toddler by the beach and pool and enjoying time as a family. Sani Club is suited to families with younger children who are happy to amuse themselves in the pool and on the beach. The hotel does have a crèche, mini club and teenagers club catering for children from four months to 17 years. We didn't use it but it is operated by UK specialists Worldwide Kids Company according to Ofsted standards so you can be sure your kids are in safe hands.
EATING OUT
We took advantage of the Dine Around half board programme giving us the choice to eat in around 20 different restaurants situated throughout the resort and the marina. As someone who has never taken a half board package at a hotel before I was nervous about being tied to a one hotel restaurant for an entire week so the Dine Around programme was the ideal compromise ensuring that we still had plenty of choice and flexibility. It represented great value too. The food in all of the restaurants we ate at was outstanding. There are a handful of restaurants that are kept as adults only but the rest have a very family friendly vibe with plenty of high chairs and where no one batted an eye lid at a grumpy toddler picking at plain pasta. Some of the restaurants require advanced reservations and one evening we paid a small supplement to join the special weekly Greek night at Ouzerie. With tables set out on the lawn, a Greek band and a BBQ feast to enjoy, it was one of the highlights of our trip.
CLIMATE
Temperatures in September were ideal, hovering between 24-26C, so whilst the evenings were chilly it was the perfect climate for travelling with a young child.
HAPPY MEMORIES
We had the most fantastic first family holiday, packed full of happy memories. Without a doubt I would recommend Sani Resort to anyone travelling with young children and if we were looking for a relaxed family beach holiday I would definitely return to Sani Club.