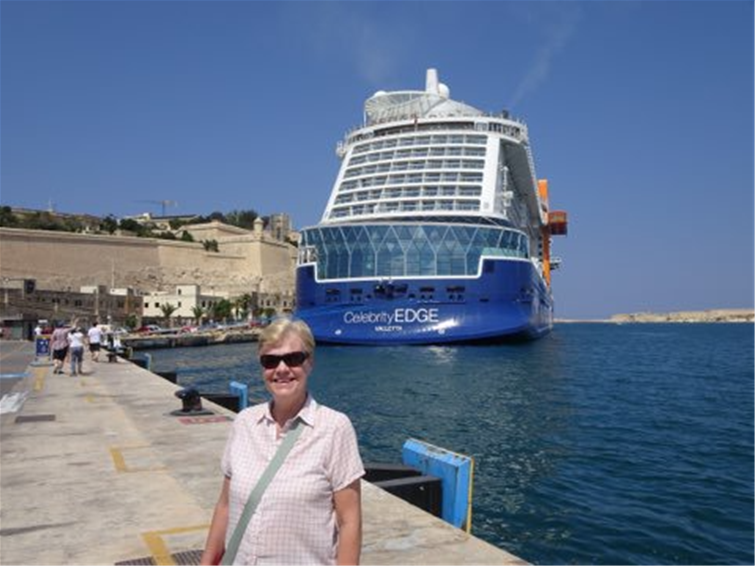 Cruising is one of the fastest growing sectors of the travel industry. With this in mind I took the time to speak to one of my clients about why he continues to choose cruising for his holidays?
What first appealed to you about cruising?
The main thing that appealed to me about taking a cruise was the fact that, on any one cruise, I could visit so many different destinations and I wouldn't have to worry about the travel arrangements once I'd boarded the ship. It's a wonderful experience to wake up in a new port with the anticipation of exploring somewhere new and exciting.
How many cruises have you been on and which was your favourite?
I've been on 6 cruises so far, and each one holds special memories. For example, the scenery on the cruise into and out of Stockholm was just stunning and the smaller islands we visited in the Caribbean were idyllic, but I guess my overall favourite has to be the trip we took to New Zealand and Australia. Everything about it took my breath away. The places we got to visit were incredible and all the people we met were so friendly.
What is it about cruising that makes you keep on returning?
The vast amount of options that are available. There are so many itineraries and options available that we will never get bored.
What advice would you give to someone who's never cruised before?
Think clearly about what you want the cruise holiday to provide for you. Don't just plump for a particular option just because it seems like good value for money, or for the most expensive because "it's bound to be good at that price". Where do you want to visit? What dining arrangements are you expecting? What facilities would you want in your cabin? What kind of entertainment would you like for you and the rest of your family? And anything else that's important to you. As I said before, there are so many itineraries and options available, it's all about finding the right one for you.
I know you've got a couple of cruises on the horizon but after that where's next on the wish list?
Hmmm. Well, we haven't taken a cruise to Alaska yet, so that could be an option, or I've always fancied cruising through the Panama Canal, or maybe Japan………
If you would like to talk more about planning your own cruise holiday then get in touch today on 0203 432 4720.