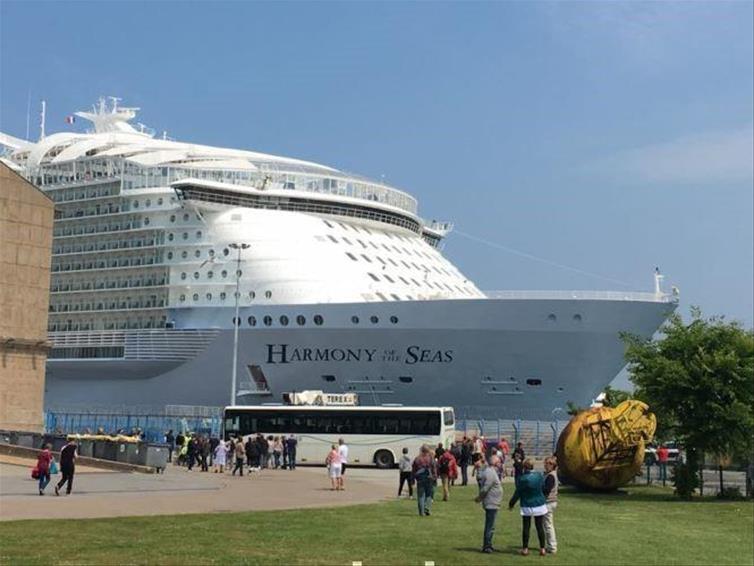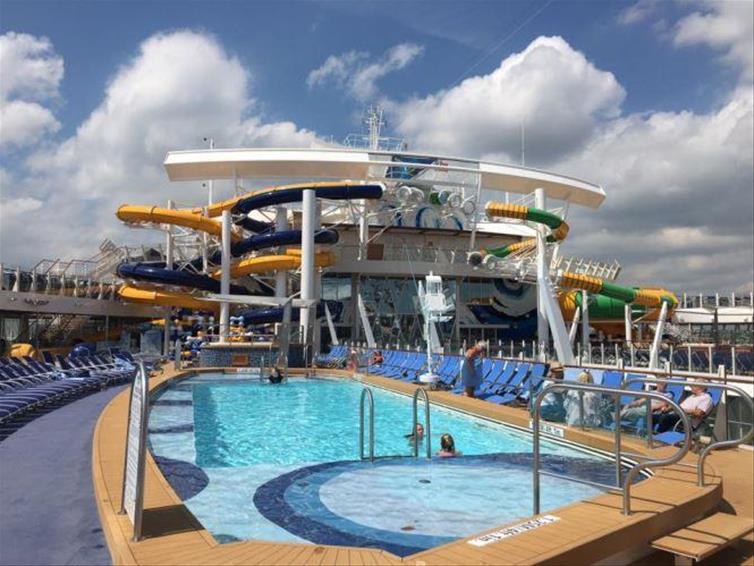 We have never cruised before and I thought that this would be the ideal way for my husband and I to find out all about cruising. We decided that we should share the experience with Paul's parents, so we gave them the same trip as a Christmas present!
As first time cruisers we had no idea what to expect and we were so impressed with the whole experience!
We live in Dorset so it was really easy for us to drive to Southampton in the morning. Wow! Seeing Harmony for the first time was amazing, she is huge!
We left our car with the meet and greet car park guys and only had to cross the road to get to the terminal. Our luggage was checked in before we entered the building and we were checked in on iPads by Royal Caribbean staff as we entered the terminal. The whole process was so slick and before we knew it we were walking up the gang plank!
We booked balcony cabins which were spacious with a king bed, a sofa area with a desk/dressing table, plenty of storage, a mini bar and two really comfy loungers on the balcony. The bathroom was compact, but finished to a really high standard with a glass door on the shower (no shower curtain, my pet hate!)
We dined in the main dining room on our first night and the food was amazing and service impeccable. On the following evenings we tried two of the specialty restaurants, equally as good!
You must have a cocktail mixed at the Bionic Bar and I would recommend the show. Grease was as good a production as when we saw it in the West End!
We only sailed to Cherbourg, but we disembarked and had a look around the town, enjoyed some 'moules et frites' before returning to the ship to have a go on the Ultimate Abyss, the world's tallest slide at sea boasting an impressive 100ft plunge!
There is so much to do on board and we tried everything on our sea day. For anyone who hasn't tried cruising I would certainly recommend a 2-3 night trip as a taster!
Please get in touch if you would like some help deciding which cruise, or ship is right for you!