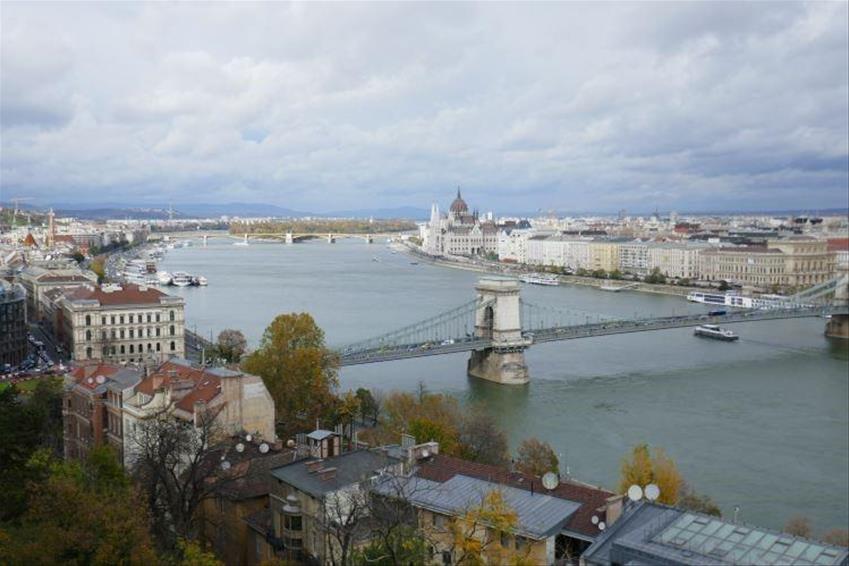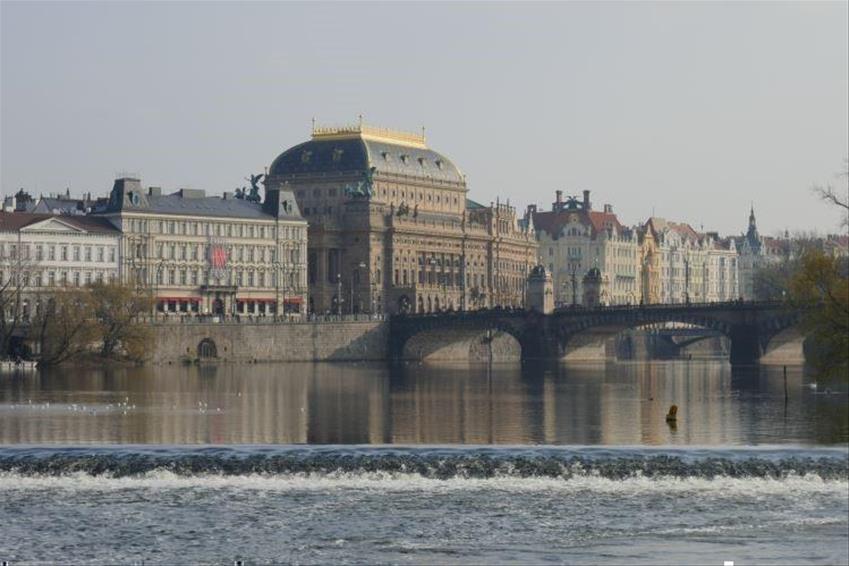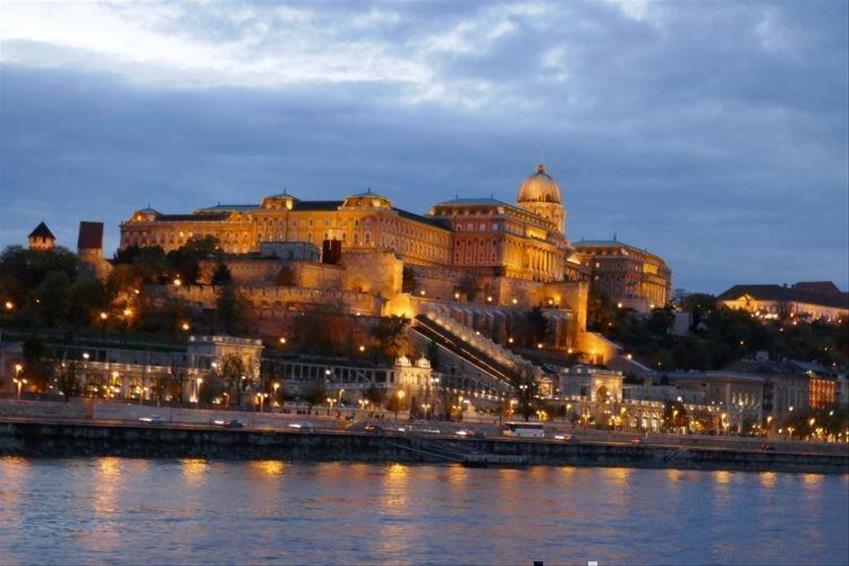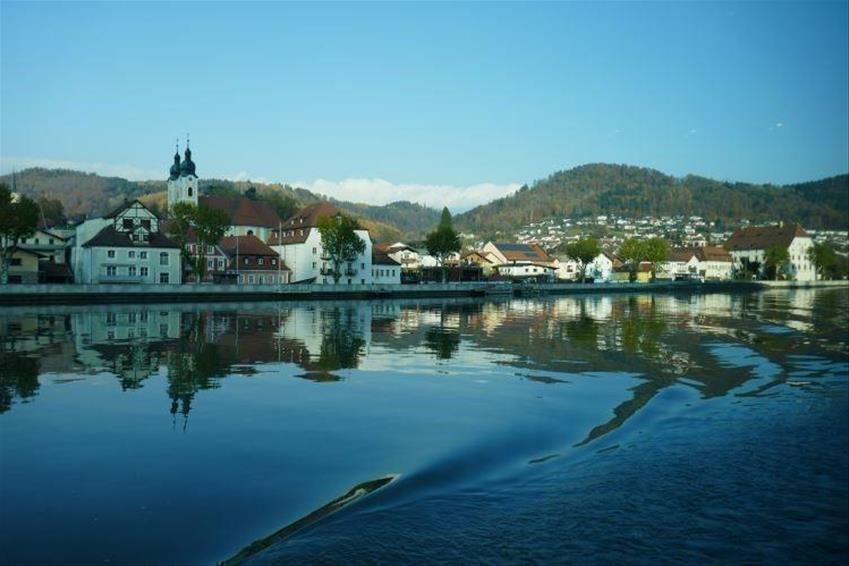 We have just returned from the most amazing river cruise along the Danube with Tauck Tours!
Our journey began with a flight from London Gatwick directly into Budapest and we were met at the Airport by a Tauck representative holding a sign with our name on it.
We were welcomed at the hotel at a dedicated desk, check in was seamless and we were soon in our room unpacking ready for the evening adventure!
Our welcome dinner was held at the Akademia Club in the Hungarian Academy of Sciences, a location not usually open to the public and we were treated to a fantastic evening of music and dance.
Budapest is split into the sections of Buda and Pest by the Danube River. Our morning was spent exploring the Pest side of the city on a tour including a special visit to the opulent State Opera Hour. We headed off for lunch and later joined the group again for a walk to the Great Market Hall, our Tour directors treated everyone to Strudel from one of the stalls before we were left for a free evening.
Day three began with a tour of the Castle Hill District in Buda, we joined the walking tour of Fisherman's Bastion and Gothic Matthius Church before a traditional lunch with the whole group and then some free time until 3pm when we were on the coach heading for our lovely ship, the MS Savor.
We were welcomed on board and shown to our cabin, 107. We had a loft cabin which was fabulous, we were lowest in the ship with a mezzanine floor that was level with the water. We spent a couple of afternoons watching the world go by here, enjoying a drink or two!!
We dined that evening in the Compass Rose Dining room, we ate late most evenings and enjoyed cocktails in the bar before and after dinner! The food was amazing and I can happily say that we put on a few pounds as we were fed and watered at regular intervals!!
Day four saw our arrival at Bratislava ,we climbed the hill to Bratislava Castle and then found lunch in a dark little cellar!
We sailed through the night to Vienna and spoke with Steve, our Cruise Director and he gave us a map and instructions before we set off to catch the train into the city by ourselves. Vienna is a beautiful city and we enjoyed coffee and cake in the Mozart café and lunch in the Naschmarkt, wurst with mustard, yummy!!
That evening we enjoyed a gala dinner at the Palais Pallavicini, we were entertained with a performance of Viennese music and dancing alongside a delicious dinner with wine pairing WOW!
Day 6 was also spent in Vienna, we chose to visit the Riding School and when we arrived the queue to get in snaked around the building, but we were taken straight to the front of the line and then shown to our front row seats at the ringside. The Lippizanner horses are amazing, as are their riders and we were able to stay and watch for the whole morning training session. One day I will go back to see a real performance as I enjoyed it so much.
It was Halloween and when we arrived back to the ship it had been decorated with pumpkins and spiders! There was pumpkin carving in the Panorama lounge in the afternoon and Petr our Czech Tour Guide was dressed as a banana, not scary but hilarious!! We sailed at 7 pm and arrived in Durnstein in the Wachau Valley after midnight.
Durnstein is a very small, traditional town and we explored by ourselves, picking up a few souvenirs of apricot schnapps before we headed for wine tasting in a local wine cellar. We set sail that afternoon and the weather was kind so were able to go up on deck for a while as we sailed through some of the most scenic parts of the Danube. The Wachau Valley is a UNESCO World Heritage Site thanks to its preservation of its landscapes and medieval architecture.
Day 8 saw our arrival in Linz where there was a choice of Salzberg or Cesky Krumlov full day excursions, or of course you could do what we did and stay in Linz! We took the tram to Postlingberg, one of Europe's steepest tram routes reaching the Pilgrimage church at the top of the mountain at a height of 700 feet. As well as lunch we found time to sample some Linzer Torte, apparently it's the oldest known cake in the world as it was already mentioned by name as early as 1653.
Our last day on board our ship was spent in Engelhartszell where we visited local townspeople. We visited a lovely lady who baked traditional bread with us, showed us her home and answered questions before we sat down to enjoy our fresh bread with her homemade jams and jellies and schnapps and liquors! We set sail just after lunch time and there was an option to cycle to Passau with Milosh one of our Tour Directors. We did consider it, but it was a twenty mile journey and there was beer tasting on board.
We stopped briefly in Passau to pick up our intrepid cyclists and then we were off again to Vilshofen.
Saturday morning dawned and we were quite sad to leave our lovely ship and head to Prague. We checked in to the Four Seasons in Prague and headed straight out for a short orientation walk with Petr. The hotel is in a great location for all the sights and once Petr had shown us briefly to the main Square he treated us to a sausage and a beer before leaving us to explore! Prague is really easy to find your way round and on Sunday we crossed the Charles Bridge and climbed the Bell Tower at St Nicholas Church for spectacular views over the city. We then headed through the Mala Strana area through all the palaces and were lucky enough to see a changing of the guard ceremony before climbing up to the Petrin Observation Tower.
Our final night came round too soon and we glammed up for our final group dinner at the 16th Century Lobkowicz Palace at Prague Castle. Again this palace is not open to the general public and we were allowed to view the Lobkowicz private art collection and other treasures.
We joined some of our fellow travellers for a final breakfast before being transferred to the airport in Prague and the journey home.
I must say that I surprised at how sad we were to leave our group! Ordinarily we don't enjoy too much structure on holiday, but found that we could dip in and out as we wished. We found the tours interesting and informative, the Tauck Tour Directors are knowledgeable and patient and throw in little treats and surprises along the way!
If you are thinking of trying something a little bit different for this year's holiday, why not give me a call, there are so many different regions and themes to explore!