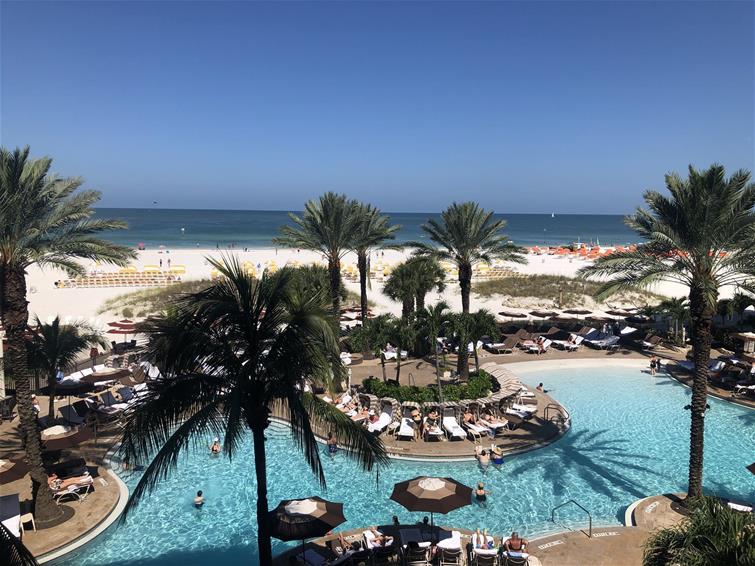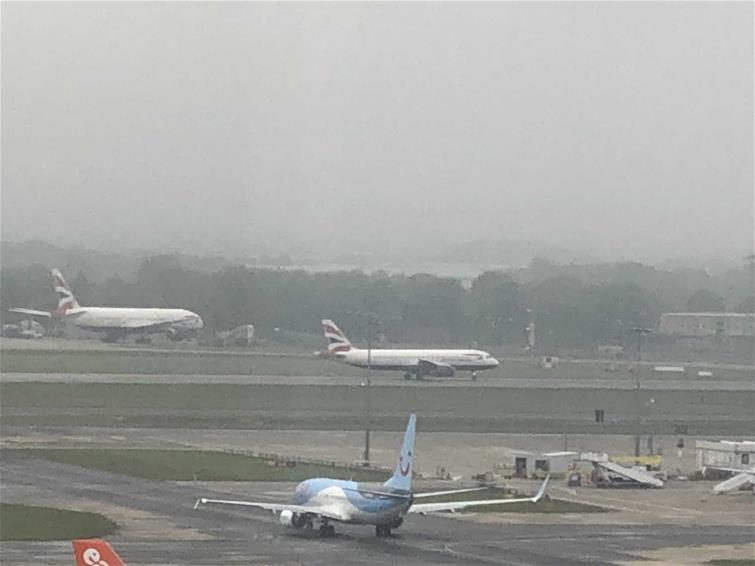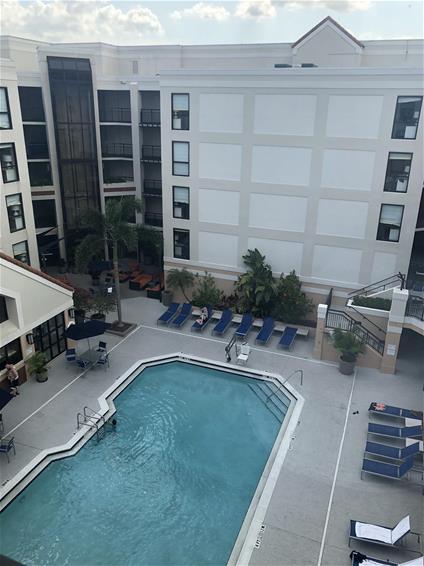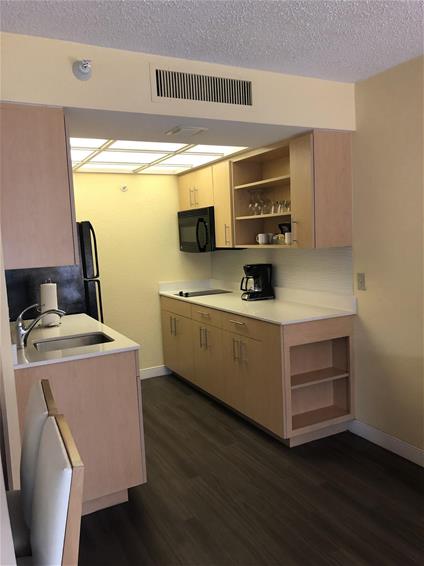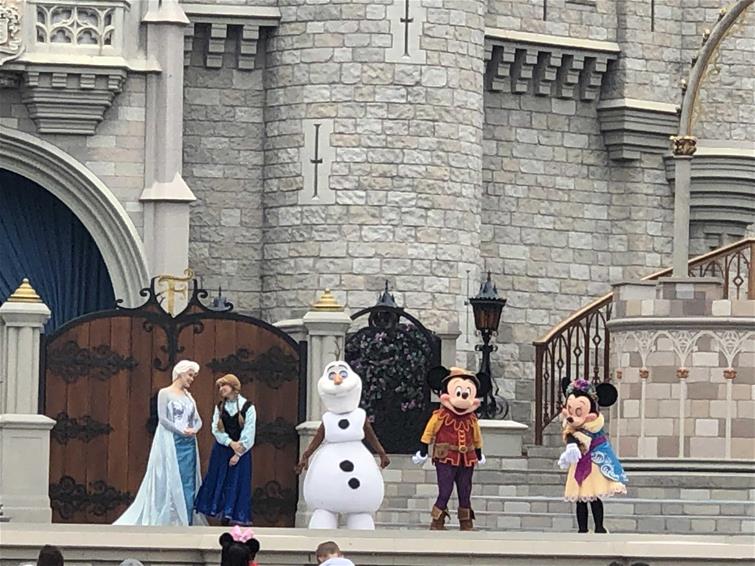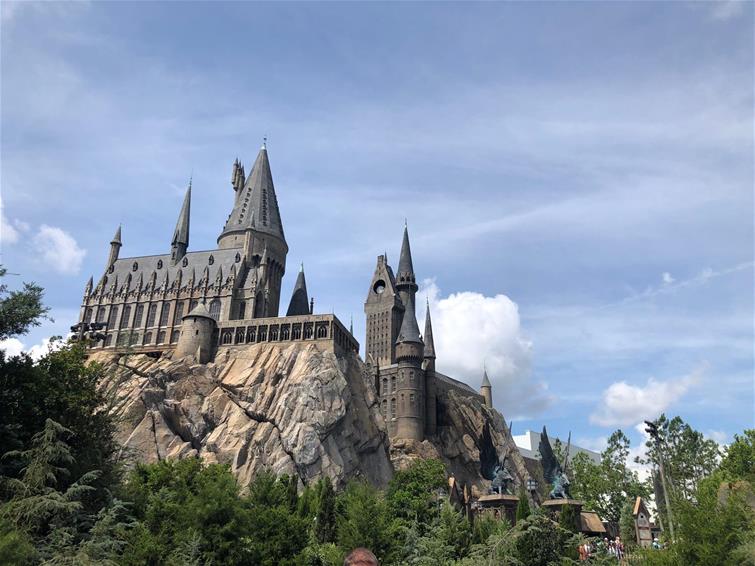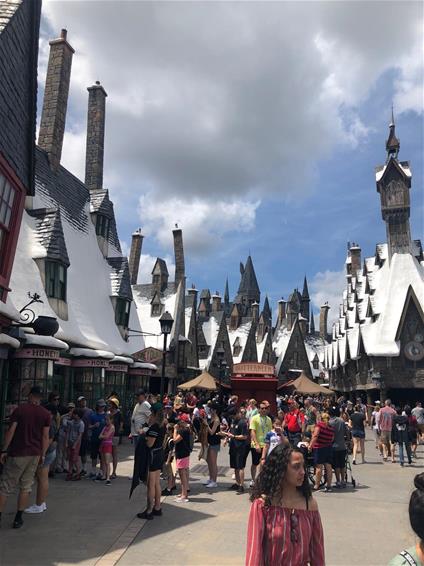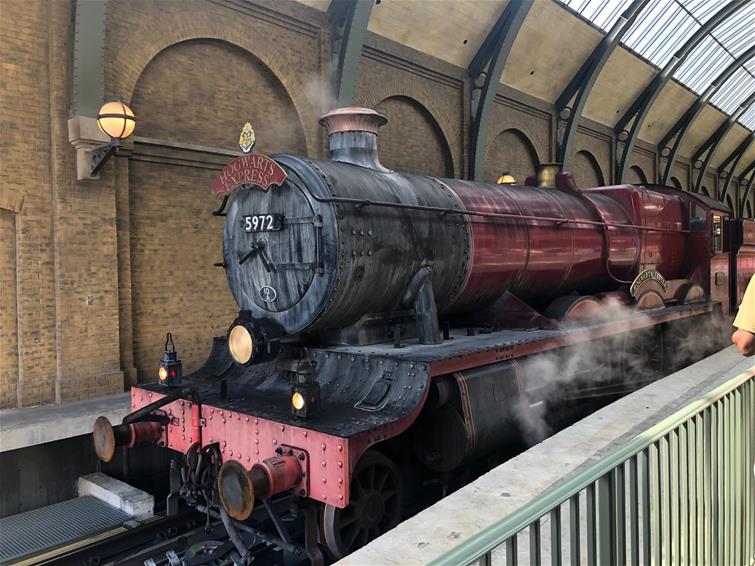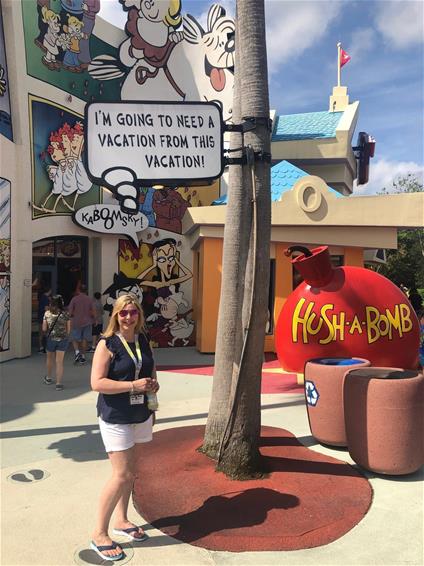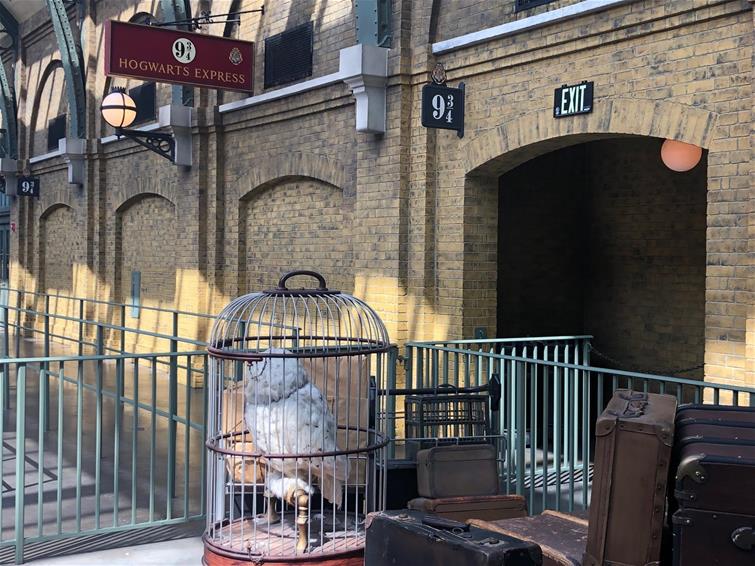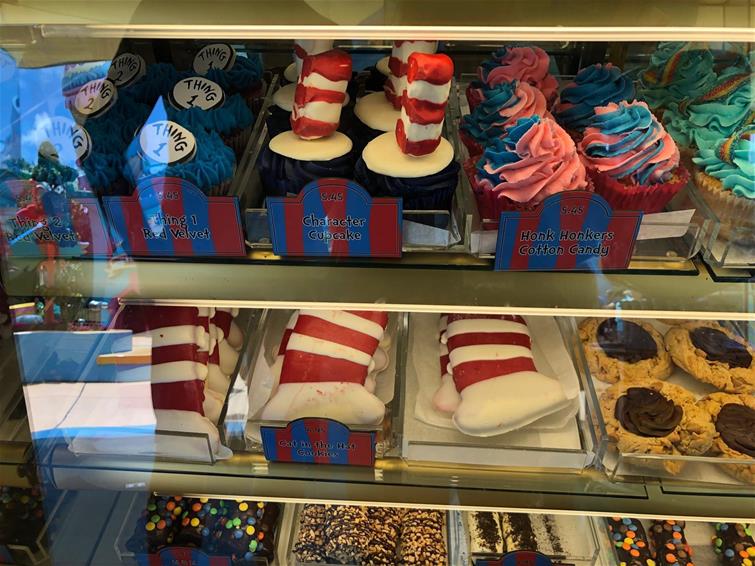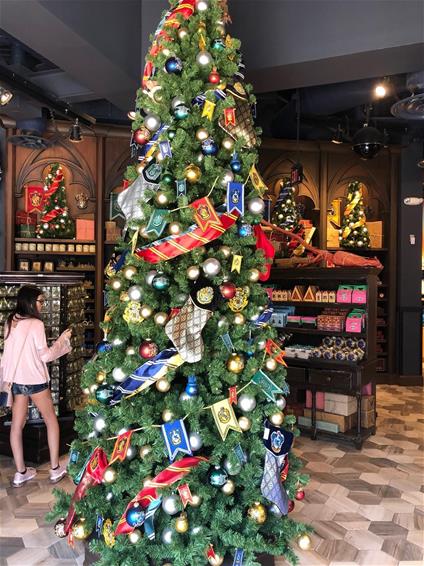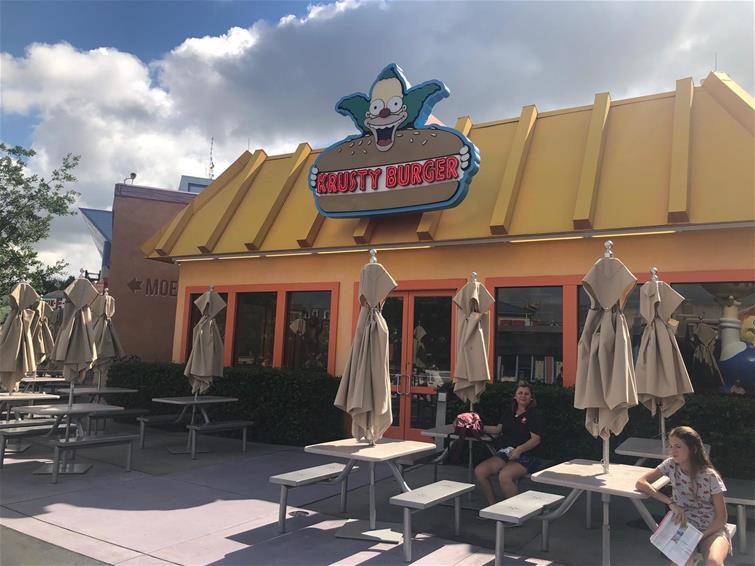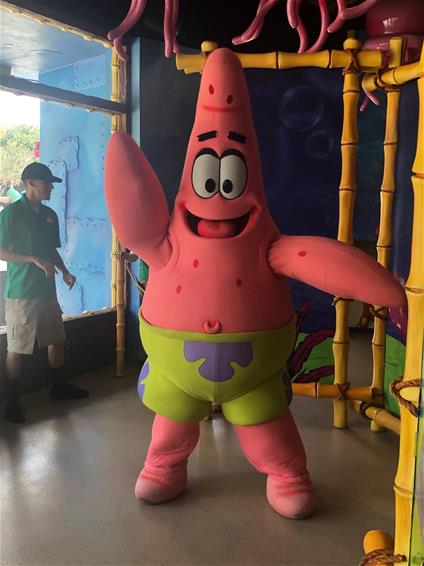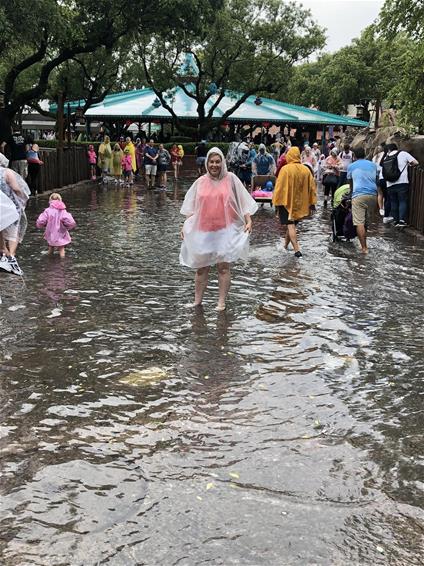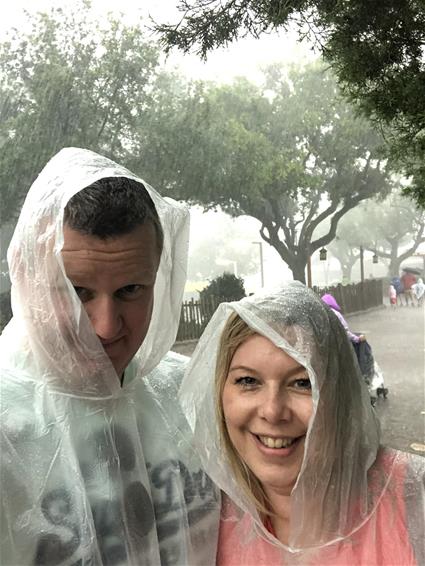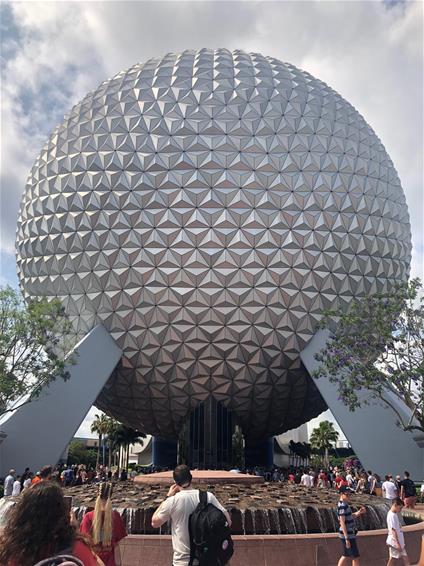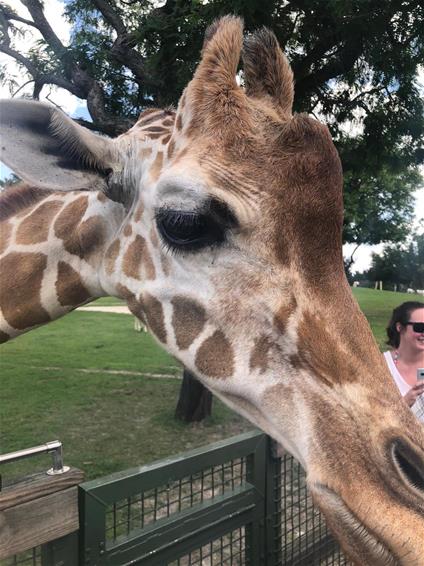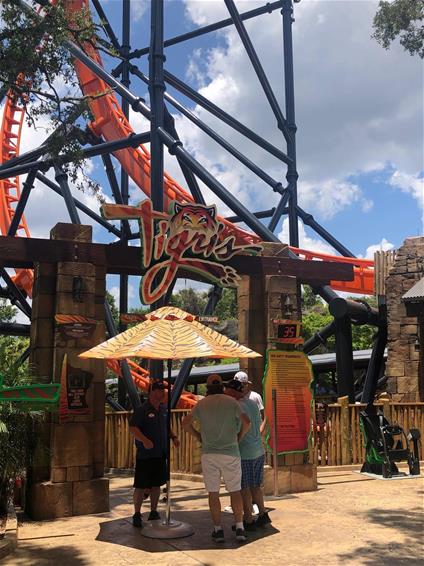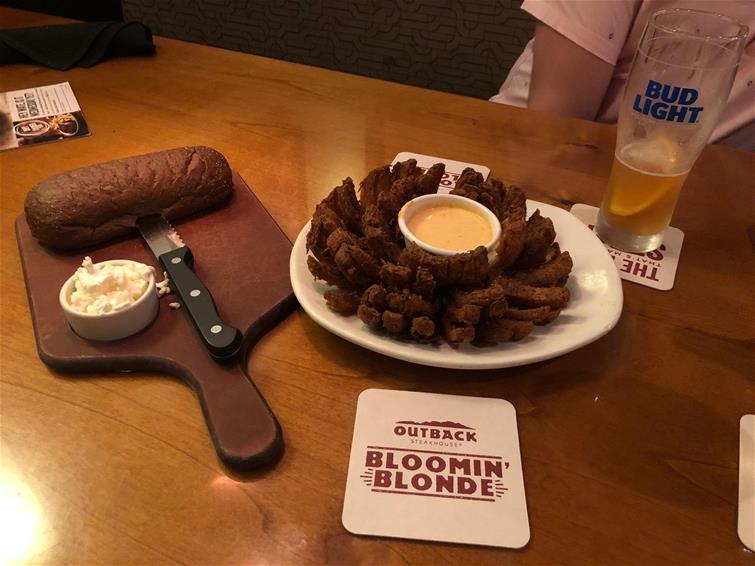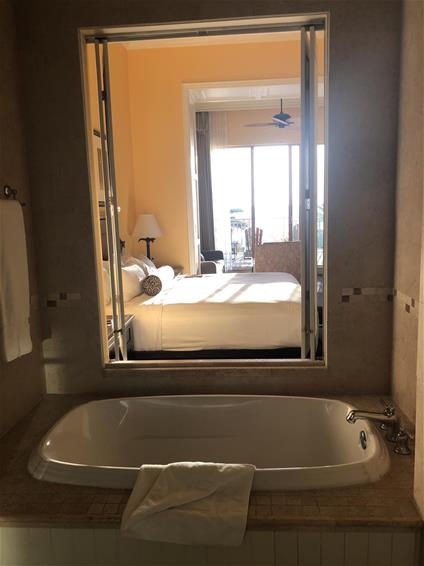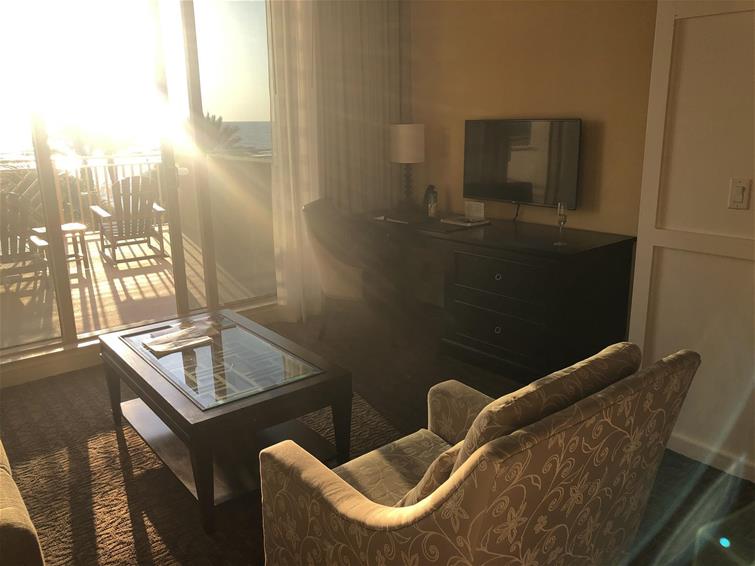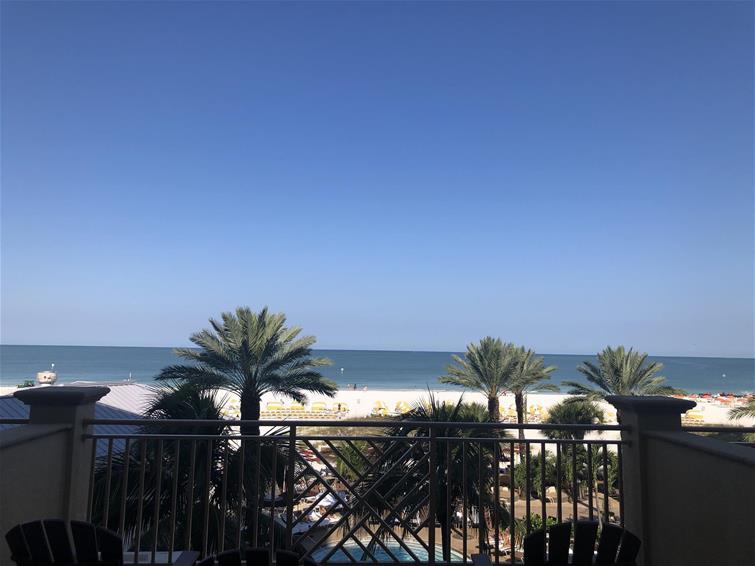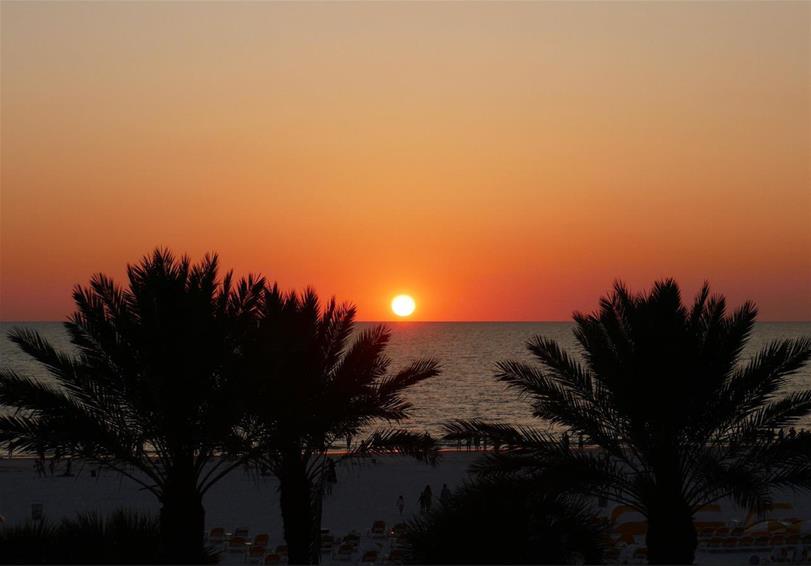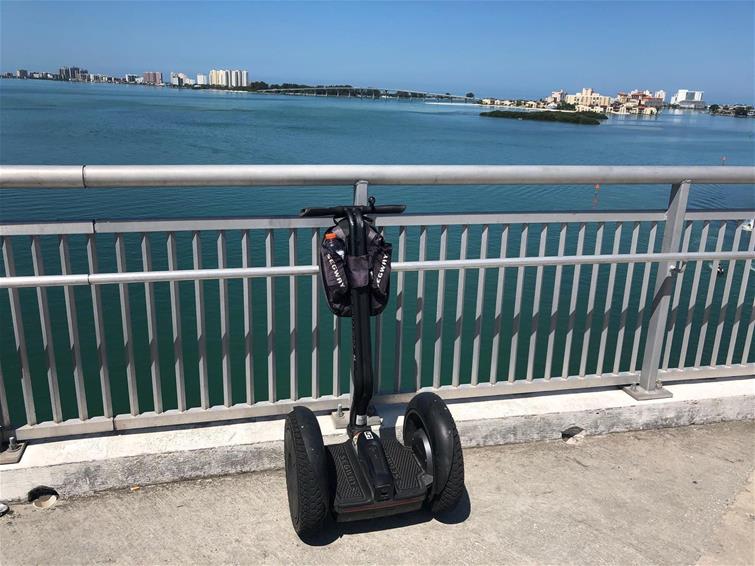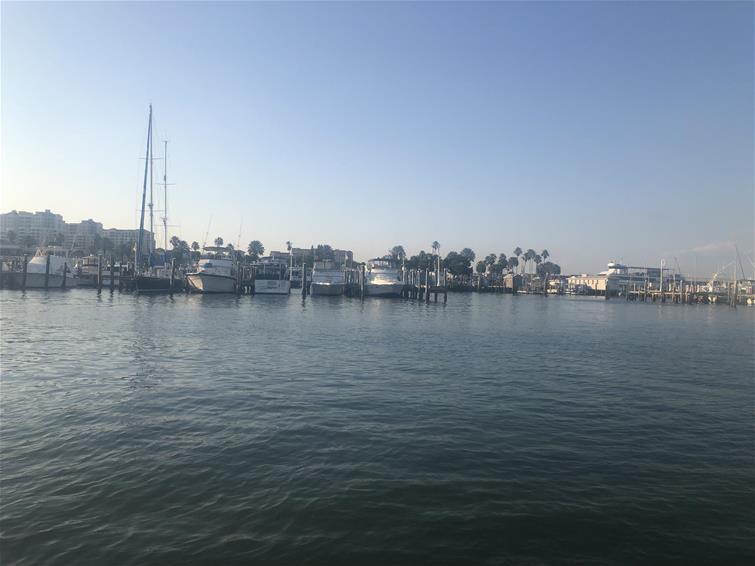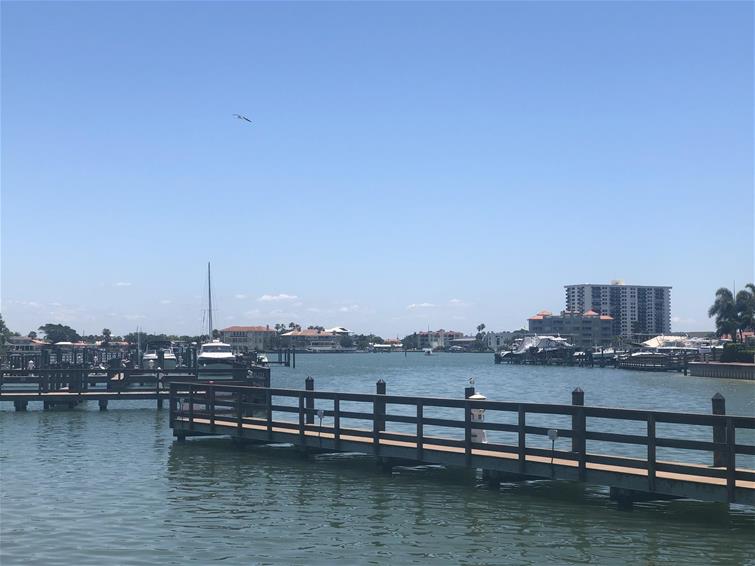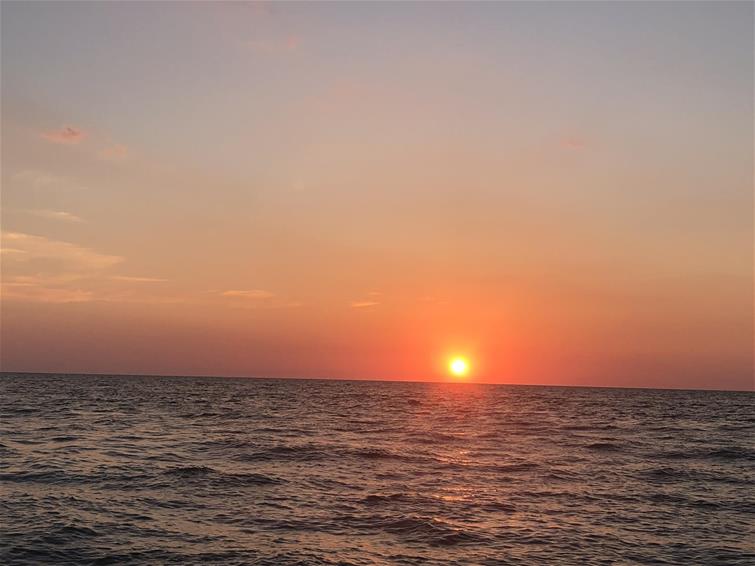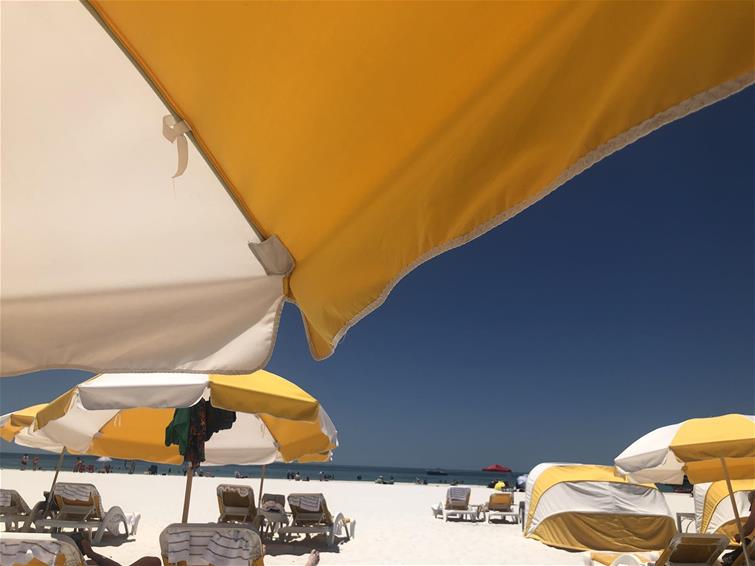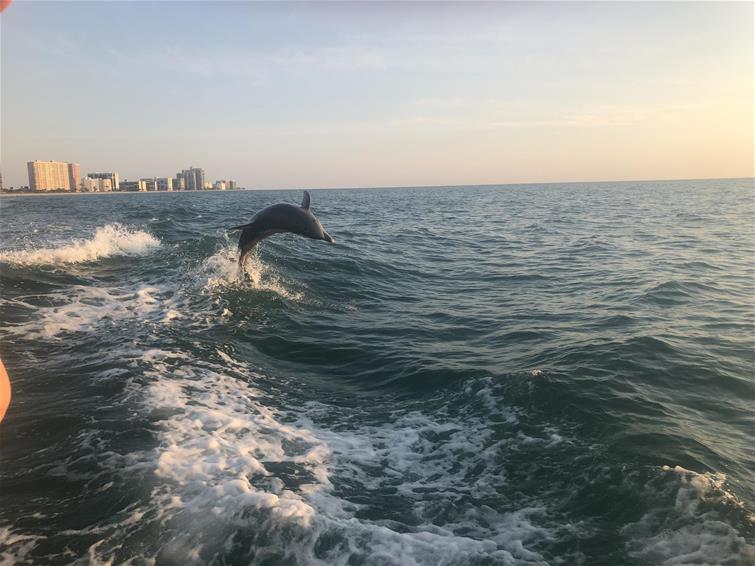 It's been 5 years since our last trip to Florida and we thought it was time to go again! Florida is one of those places that you never get fed up with as there is so much to see and do and of course the food is fabulous!
We travelled up to Gatwick the night before our flight and stayed at the Sofitel, this is our preferred hotel as you can walk through to the terminal in the morning without the need for transfers. We flew Upper Class with Virgin and the flight was brilliant!
We cleared immigration, collected our luggage and headed to car rentals and we were soon heading towards International Drive in our Toyota Rav4. The roads are really easy to navigate in Florida as long as you remember to drive on the right-hand side of the road and that you can turn right at a junction when the lights are red.
We checked into the ES Sonesta Suites; on I Drive. They have been refurbished since our last visit and are decorated in a more light and modern way. The Sonesta, as with most hotels on 'I' Drive, has a small pool to cool off in after the parks and also a laundry room which does come in handy as you can't wear anything twice due to the heat!
Our first day dawned and we headed for Universal Studios, a must for any Harry Potter fans! We purchased all our park tickets in advance, so we didn't have to queue to redeem paper vouchers but went straight through security and into the park. We also purchased the express passes for two days as the heat and the queues can be horrendous.
The fast passes made all the difference we barely had any wait times for any of the rides and we rode everything. We took several breaks in the shade for cold drinks and had a long lunch, it was HOT! We took the Hogwarts Express to Islands of Adventure by 3pm and headed back to the hotel pool to cool off.
We spent our second day at Islands of Adventure, again we used our fast passes and rode everything without waiting too long, in fact we rode the Hulk three times!
Day 3, Animal Kingdom day! There were a few clouds in the sky, and it was oppressively hot, but we were not to be put off! We really struggled with Fast Passes for Disney, staying off site means that you are only allowed to book them from 30 days and there was hardly anything available. I would definitely recommend a couple of days at an on-site hotel at the beginning of your trip so that you can book from 60 days, even if you then prefer to be off site for the rest of the trip.
We watched Bugs Life, which is funny, I won't spoil it for you, you have to go! Unfortunately, the weather was not our friend and when we exited the theatre the sky was black. The park was really busy and it was difficult to navigate the crowds so we decided to buy a poncho if we passed a poncho stand and head for Flight of Passage. We didn't pass any ponchos and joined the queue for the ride without a fast pass that was showing a 235 minute wait. About 40 minutes in, we were still way outside the ride area at this time, the heavens opened, and we saw rain like you only see in Florida! We were both drenched within seconds and decided to just stick with it and hope it stopped quickly! It didn't! By the time we reached the inside area for the line we were soaked through to the skin! We waited 4 and a half hours for Flight of Passage, apparently only half the ride was working. The ride itself was amazing, I have never experienced a ride as cool as this one, but I wouldn't wait 4 and a half hours for it again! Try your best to get a fast pass or be prepared with drinks and snacks and raincoats, umbrellas etc.
Day 4 was Magical Kingdom Day! The Magic Kingdom really is magical! I can't describe how it feels when you see the castle for the first time, I didn't cry this time. We took the boat across the lake to the Magic Kingdom and bought a poncho on the way in! We arrived just in time for the parade which was brilliant and really puts you in the 'Disney' mood. Following the parade, we walked up Main Street heading for the castle and Mickey & Minnie were there with Olaf and Anna and Elsa! I love Frozen and we sang along to 'Let it Go', OK so I did get wet eyes here. Then I bought my 'ears' (stars and stripes ones) they are so cool! Not sure when I will wear them at home, but worth the $30!
Today really was a wash out, it rained and it rained. We managed a few rides and decided after wading through water a foot deep that we would give up and headed for the mall!
Our last day in Orlando was bright and sunny and we set off for Epcot. It was much quieter than the other parks and we enjoyed wandering around and even bumped into Mary Poppins!
The next 8 nights of our holiday was in Clearwater and we visited Busch Gardens on our way down to the coast. Busch Gardens has the scariest, fastest coasters! The park was fairly quiet, and we had pre-booked the Serengeti Safari trip with a feeding the giraffes experience included! We drove out in an open topped truck around the safari and stopped near the giraffes. Our guide provided us with lettuce and showed us how to feed them by hand. They were so gentle and even taller close up!
Clearwater, what can I say?! It has the most amazing stretch of beach with golden sand and clear blue water.We stayed at The Sandpearl Resort, it's located right on the beach and there are lots of restaurants and shops within easy walking distance. Our room was Ocean facing with a huge balcony overlooking the pool and beyond to the beach and its amazing sunsets.
The weather was beautiful every day, perfect for the beach and relaxing after the busy start to our holiday. We spent most days on our lounger dolphin spotting, you can see them from the shore, only leaving to enjoy lunch at Frenchy's Rockaway Grill where you must try a 'Super Grouper' Sandwich or for a swim in the ocean to cool off. We had previously done a Segway tour of Clearwater and we booked this again locally. The Segway is easy to master, and you can see so much whilst whizzing along! You must go out on a dolphin cruise; we took one at sunset and saw several pods of dolphins and watched the sun go down.
It was time to leave Clearwater and we drove back to Orlando via the Outlet Mall to pick up some bargains before our flight home.
I love Florida as a destination, and I would love to help you plan your own trip. Please do get in touch if you need any help or advice. I'm able to book park tickets, car hire and everything else!