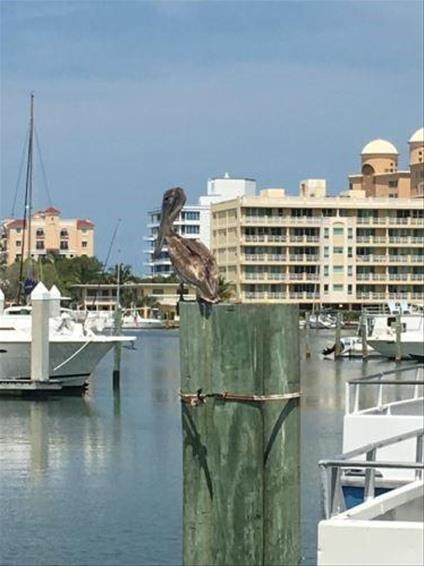 Our US adventure began with flights with Virgin from Gatwick into Orlando. Arriving at Orlando airport is always exciting as you know that you're already part of the magic that is Disney and Universal!
Collecting our luggage was straightforward and we headed down to the car rentals desk to pick up our car. Leaving the airport can be quite nerve wracking after a long flight as everything is on the wrong side of the road and you are sitting on the wrong side of the car, so I let Paul drive and we headed for our first hotel, The Embassy Suites on International Drive! Once you get the hang of it, it's really easy!
We have visited Orlando several times and always base ourselves on International Drive as it's so easy to reach the parks and it's great for getting out in the evenings as there are plenty of restaurants, mini golf and of course the Orlando Eye within walking distance.
Embassy Suites Orlando-International Drive South/Convention is an all-suite Walt Disney World Good Neighbor® Hotel and guests can purchase Disney Theme Park tickets directly in the hotel lobby and if you prefer not to drive they offer a complimentary, scheduled shuttle to and from the Walt Disney World® Resort.
We spent six nights in Orlando visiting our favourite park, Universal on the first couple of days. The Wizarding World of Harry Potter is amazing and gets better each time we visit! We have found that May is a good time to visit Florida as it's not too hot for running round the parks and the queues aren't too long!
We had an amazing day at Discovery Cove and experienced swimming with dolphins for the first time. I can't recommend it enough and it was worth every penny!
Busch Gardens is another favourite - it has the best rides for speed freaks like me, but is maybe better suited to older kids!
After six days of full on fun, we headed down the coast to Sarasota where we stayed at the Sandcastle Resort on Lido Beach.
Sarasota was my favourite part of this trip. The hotel is rather tired and looks quite run down, but its clean and the beds were comfortable and we were right on the beach. And what a beach, with beautiful white sands and clear blue water. We saw dolphins every day, they were chasing fish right up to the beach! We also watched a manatee swim on by, literally feet from where we were standing in the ocean! One of our highlights was chasing a raccoon round the hotel after a few cocktails one evening, locals consider them to be vermin, but we thought he was cool!
The hotel offers a free shuttle bus to St Armands Circle where there are lots of designer shops and fabulous restaurants. We did walk a couple of times in the evenings, but only attempted it once during the day as it was too hot!
I didn't want to leave Sarasota, but St Pete's Beach was calling us, so we packed up and spent our last few nights at the Sirata Beach Resort.
The Sirata was the nicest hotel that we stayed in, but it was big and very busy as we were there over the weekend. We found that it wasn't as personal or friendly as the Sandcastle, but it was right on the beach, which was beautiful and located well for going out in the evening, we found several great places for dinner as well as the iHop for breakfast!
We did a half day Segway tour, which is great fun and a brilliant way of covering a lot of distance and also took a dolphin cruise to Shell key, with lunch at the Sea Critters Café!
Florida is a great all round destination, with something for everyone of every age. Don't think that it's only for people who want to visit the parks, or for children! We have been several times as a couple and keep going back for more! It's so easy to get around and explore and we will certainly visit again in a couple of years' time!
Please get in touch if you need any help or advice about planning your own trip to Florida!