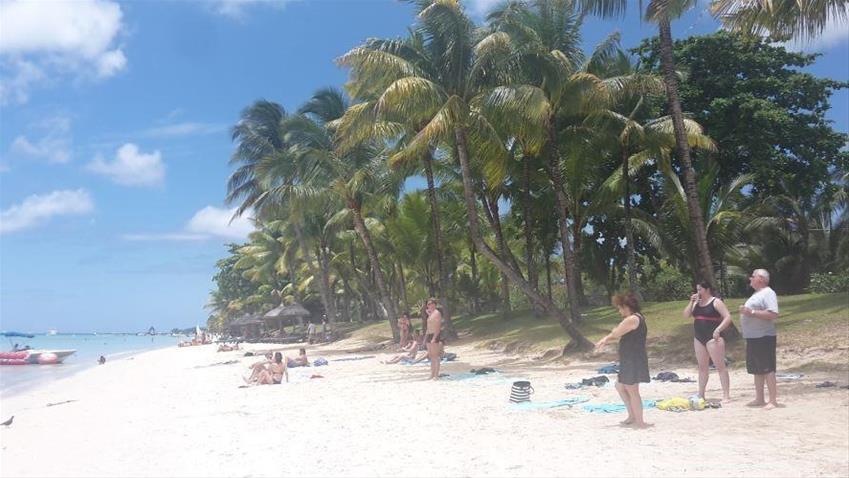 I visited this wonderful country recently for the very first time. We flew with Air Mauritius via Paris from Manchester and the flight was superb with a great crew and very comfortable seats.
The hotel was an adult only called Recif Attitude, quite small by Mauritius standards but that suited us. The location is excellent, right on a beach with great snorkelling. The sea here is like an aquarium!
The staff were lovely and nothing is too much trouble. There is an excellent on site spa too. The nightlife is low key with a singer some nights.
We were quite close to one of the main towns, Grand Baie, which has a range of shops and a few bars and restaurants.
We did a few excursions all of which were excellent. I loved the paradise island, Ille Aux Cerfs. I have never seen anything like it - the colours in the sea were amazing! We also visited a wonderful nature reserve, La Vanille, which has many giant tortoises as well as crocodiles. It's well worth half a day here.
We went to the Rum and vanilla plantation and had to make purchases of both.
We loved the beaches In Mauritius. One of our favourites was Trou Aux Biches, only a few miles from our hotel. A long strip of white sand with amazingly clear sea wonderful and relaxing!
This island would be perfect for a very romantic honeymoon or anyone celebrating an anniversary. The people make it special too as they are so friendly and welcoming.
St Louis is the main town and well worth a visit for shopping.
Give it a try - its amazing value at the moment!