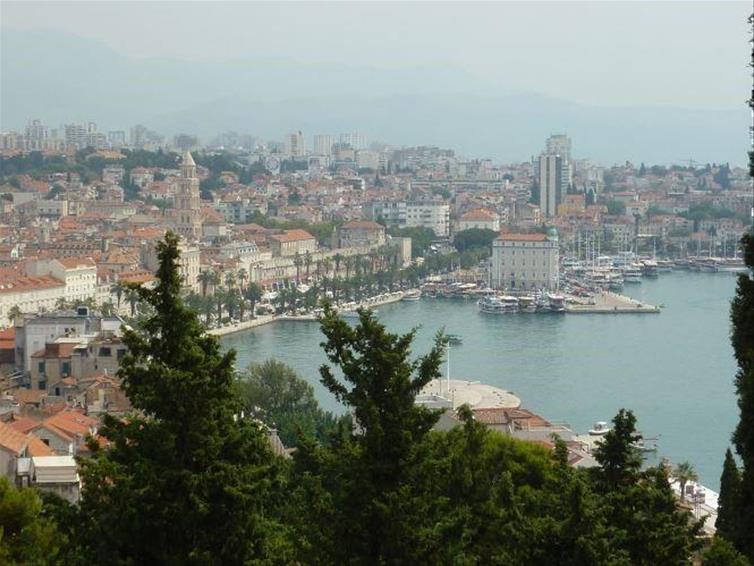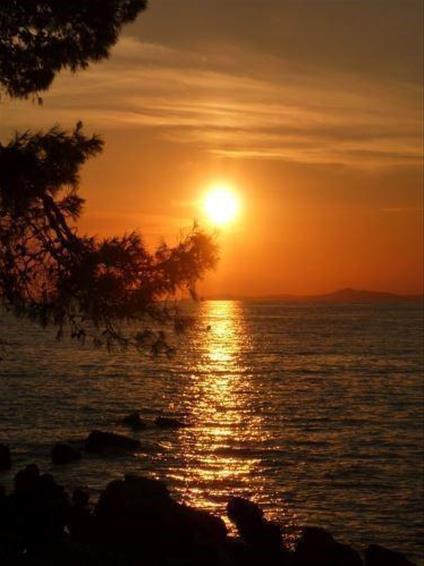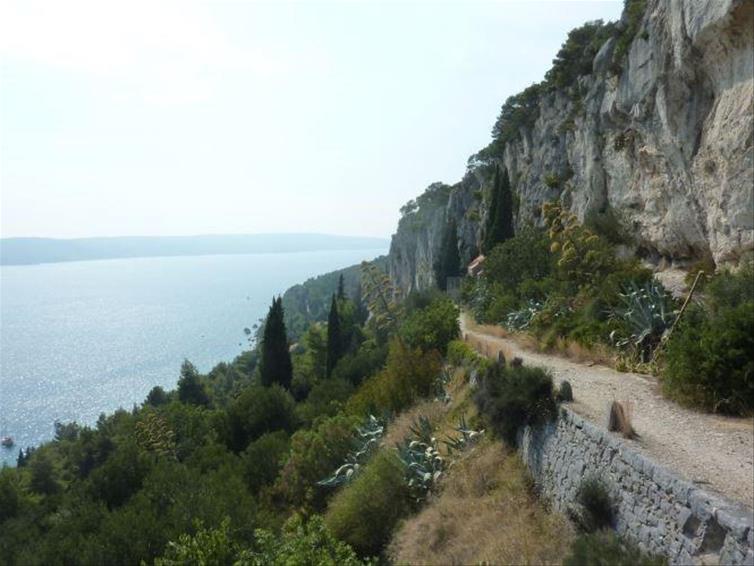 Having sampled the delights of Southern Croatia last year, we decided to return to central Croatia for our summer holidays.
Split is in Middle Dalmatia, located on the adriatic coast, just a short flight (2h.15m) from London. It is the second largest city in Croatia and is located on the Roman Palace of Diocletian. In fact some shops have glass floors where the palace can be seen beneath....
Riva is the main promenade with many restaurants, a very relaxed place to sit and watch the world go by in the evening. The Palace is just behind this, with a myriad selection of shops, restaurants and historical sights within the city walls. Marjan park, covered in pine forest with jogging trails is a pleasant scenic walk (and a hill climb), to the west of the city centre.
We enjoyed a worthwhile day out to the medieval village of Trogir, a spetacular Greco-Roman influenced island with a fortress, palaces and churches in a very compact area.
Split, as well as having an airport, is a major transport hub..with train and bus termini and its port connects to local islands and beyond.
We boarded the ferry to Brac and spent a week there, staying just outside of the Northern port of Supetar. Brac is a hilly island with quite a few day trip options available by bus from Supetar.
Bol, in the south of Brac island is pictured in many Croatia brochures, as it has the pictureque Zlatni Rat beach. The beach is a triangular shaped cape / peninsula with very different coastal influences on each edge of it...in its midst is tree cover. A rather busy beach during the summer!
We also took at day trip to Milna, on the western side of Brac. A very pretty fishing village...and incredibly peaceful, even during the height of summer.
Supertar, is also has loverly harbourfront, with some nice eateries scattered around its edge. After a week relaxing and swimming in various parts of Brac we then returned to Split on the ferry, walked across to the railway station and took a 6h 30 minute train to the capital, Zagreb in the North-West Of the country. A very scenic journey through hills and the countryside on a comfortable two carriage train.
Zagreb was a very pleasant surprise, I loved it. The city has a lot of influences, evident from its 18th- and 19th-century Austro-Hungarian architecture. It has a gothic twin-spired Cathedral and various churches including the church of St Mark.
The cafe-lined pedestrian Tkalciceva Street is a real treat. Originally the centre of Zagreb's founding industries centuries ago, this area with small streets and restaurants has a bohemian feel to it.
It is a very compact city in many ways. The city in August was comparatively empty as the locals tend to hit the coast themselves at this time of year! Food and drink, exceptionally good value.
As is often the way when I go abroad, I like to see a local football game when the situation arises. At Dinamo Zagreb, due to the slow processing of issuing tickets and a high level of security, it was a two hour queue to get in. This queuing is quite normal apparently, I did get to see some of the game!
We availed of a nice day trip to Samobor, 20 km from Zagreb, a medieval village with 13th century castle ruins above it. Only 3 km from the border of Slovenia. Another hillwalk up from the castle along a rather precipitous path took us to a 14.5 metre viewing platform elevating us well above the forest canopy and surrounding countryside....fabulous views!
Back down in the town, I indulged myself with a Tomislav beer and we all enjoyed the local speciality, Samoborske kremsnite, a custard pastry...very pleasant.
On the final day, we again took to the water, swimming amongst swans and ducks in local lakes at the Jarun sports complex south of the Zagreb city centre
I really enjoyed this trip. It is a beautiful country.