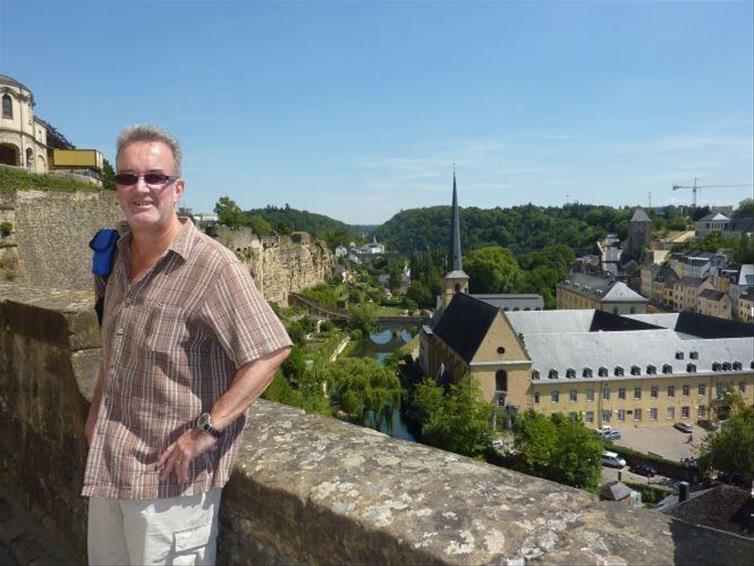 Luxembourg...what a lovely city and country break this is.
My first, brief, visit to Luxembourg. I was flying there on Laker Airways in 1981 but the aircraft diverted to Brussels due to weather... so it was about time I got to see what I have missed!
It is very much geared up for local tourism. a straightforward bus from the airport and some good healthy walking around the sights. We stayed in the business district, close to the airport (easily accessible). Walking from there into the city offered some superb views.
Bock Casemates, the sturdy rock fortification overlooking the river Alzette was a worthwhile visit on day one. The 23 km of tunnels in this fortress housed soldiers and their horses, kitchens, ammunition stores and was used many times in acts of war and even as a bomb shelter in WW2...it is known as the Gibraltar of the North. From the galleries and cannon slots you get some great views of the Grund district of Luxembourg city.
We enjoyed a visit to the Grand-Ducal palace (a 45 minute tour available during summer months), this the official residence of the Grand Duke and houses the ornate state rooms.
Public transport in Luxembourg is fabulous value. We took at train up to Ettelbruck and then a bus to Vianden in North Eastern Luxembourg for a day trip. Vianden has a beautiful castle...a fine feudal residence from the Roman and Gothic era. The village beneath it is very picturesque. I could have stayed here a while...
I would love to return to see more of the countryside and also the Moselle river area.