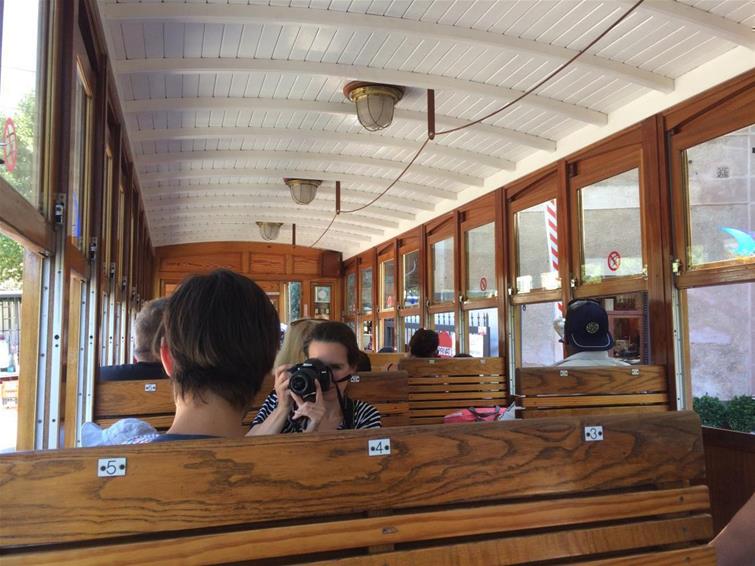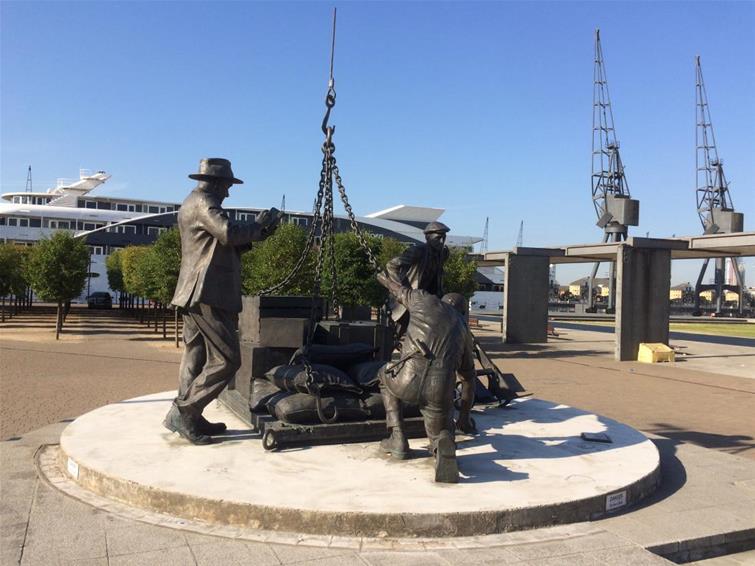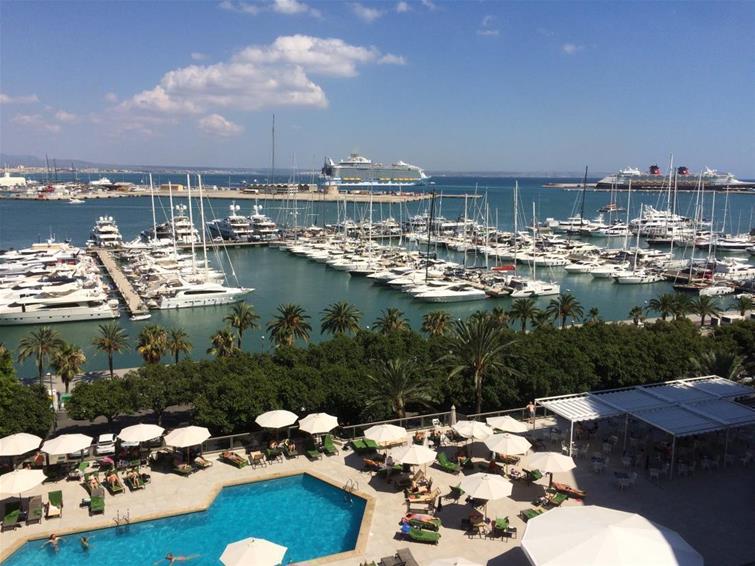 Living in Kent, we decided to try flying from London City airport, with an overnight stay at the Doubletree Hilton Excel to avoid any delays getting through the Blackwall Tunnel on a Monday rush hour morning. We could have taken the high-speed train to Stratford and got the Docklands Light Railway to the airport, but due to cost it was cheaper to drive and park at the airport than take the train.
We were lucky with the weather and had a beautiful walk along by the King George V dock before our 10-minute drive to the on-airport car park. The beauty of LCY is that it is so small, everything is only a few minutes' walk away.
Good flight to Palma, even free drinks! Can't say no to a free G&T. We checked into the Melia Palma Marina, which is in a great location. Just along the busy main road on which the hotel sits, there are numerous and varied bars and restaurants. On the first night we opted for Piccola Italia just a few minutes' walk from the Melia; I would recommend this place, very reasonable prices. I was pleasantly surprised that half a litre of Rioja in a carafe was €8.50; you can pay that for a large glass at home. Oh, and the food was great as well; if you like garlic, go for the prawns in, er garlic! Nice ambience, plenty of customers, always a good sign, and friendly service.
On Tuesday, as we often do in a new place to get our bearings, we bought a "hop on hop off" red bus ticket and "did" Palma. You can opt to add a boat ride as well, but we were warned off that by the concierge at the hotel who said something about Sardinos. What a lovely city! Check out the old town and cathedral (you can't miss it, it's bloomin' huge), as was the beer I ordered at Cafe Talat, one of the many cafes in the old town. I just asked for a beer (health warning) and received a litre – could hardly lift the darn thing! Cheers!
Walking around this area gives you loads of photo opportunities - stunning architecture, beautiful views. We were blessed with good weather and I am sure it is warm and sunny for a good part of the year. In front of the Cathedral there is a manmade lake; I would recommend walking all the way around to get fabulous views.
My favourite stop on the bus route was Castell de Bellver, a gothic castle overlooking the city. You can climb up the various towers and get stunning views of Palma. In the centre, there is an open-air concert arena where they have classical concerts; I would love to come back here and see one!
For our evening meal, we tried The Boat House, about a 10-minute stroll from the Melia. Another great restaurant, we ate outside, away from the main road. Good food, good service, thoroughly recommend this place!
Ever since my days of working at BA Sovereign and Enterprise Holidays (oh Steve, I didn't realise you were that old) Port de Pollença had always stuck in my mind as a popular quieter alternative to the busier resorts on the island. I remember the Hotel Illa D'or as being very much in demand. We checked out the bus timetables online and worked out a D-I-Y day trip to go and visit the resort.
We took a taxi to Palma Intermodal station at Plaça d'Espanya, approx €7 and caught the L340 bus, around €12 round trip. The journey took about 1 hour, and stopped at Pollença, the pretty inland village. The main bus stop for Port de Pollença is deceptive, no sign of the sea in quite an urban area; I made the mistake of forgetting this is a commercial regular bus service, not a tourist coach, so was expecting to see the sea before I disembarked. Anyway, after quickly realising this was the right stop, we jumped off and found there is an easy walk through a nice market area down to the seafront.
Port de Pollença itself is a beautiful seaside village with a very relaxing pine walk along the seafront, with the Illa D'or at the end. It is a very colonial style hotel with some modern touches; I would imagine it is great for a peaceful and relaxing break, especially as it is now a spa hotel.
On returning to Palma, we opted for the Hard Rock Cafe in Palma, another easy stroll from the Melia. Pretty much what you would expect, (health warning) they serve huge portions, we could easily have shared one serving between us; but we didn't. We waddled up and down the promenade a few times trying to work off dinner.
Thursday dawned and the previous day we had seen a splendid wooden train waiting to depart from one of the platforms at Palma intermodal, and thought it would be good to give that a go. We had seen some advertised "island tours" which offered a train ride, the tram, then boat". Not being a fan of group excursions where you are sometimes herded around with cattle prods (I made that last bit up), we decided to do our own thing.
Again, we caught the taxi to the intermodal station, and bought return combined train/tram tickets on the Ferrocarril de Sóller service, which is basically a very well maintained electric train and tram (carriages are made of wood) service running between Palma and Sóller, another quaint town on the island.
The tram part goes on to the port, which is a beautiful village and harbour with quayside restaurants and cafes, shops, etc. We ate at the Mar Y Sol, which is recommended and has clean toilets, always a bonus on a long journey.
Back to Palma for an evening meal at Cappuccinos restaurant (next door to the Hard Rock) which was a tad disappointing. It looks fab from the outside, very French, smart serving staff etc. We chose to eat outside; have you ever tried having a relaxing meal next to a busy motorway? On reflection we should have moved inside. Food was expensive, service indifferent. Didn't float my boat.
Last day, lazy day by pool writing this blog and catching some rays. Lunch by the pool, great facilities here at the Melia, Palma Marina.
I hope you found this blog useful. It is my first attempt and I plan to do a lot more. Any views, opinions, etc expressed in this article are my own.