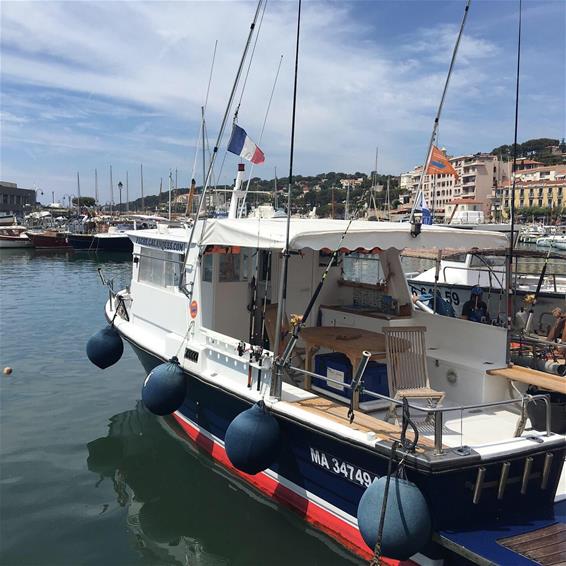 Sue and I travelled in style and comfort on Eurostar from Ashford to Marseille in Standard Premier class, which gave us roomy seats, plus free food and drink (yes, wine). We raced through the French countryside, stopping at Lille, Lyon and Avignon before arriving at Marseille some 5 and a half hours later, which isn't too shabby!
We booked the Radisson Blu Hotel, which is very well placed by the main harbour, and reasonably priced. It has a nice pool which is great for cooling off after a hard days sightseeing.
There are many dozens of cafes and restaurants within easy walking distance of the hotel, all of them offering mainly al fresco eating (due to the fantastic Summer climate), with a huge choice of menus from fast food to typical Provencal cuisine.
You are spoilt for choice with local transport options; open top red tourist buses, mini trains, taxis, ferries, boat trips – the most popular modes of transport appeared to be bicycles and electric scooters which you can pick up and drop off anywhere, using an App, very similar to the "Boris bike" set up in London. A "must see" attraction is Notre Dame Cathedral which dominates the skyline; from the tower you get spectacular views of Marseille and the surrounding region.
There is a great SNCF train service along the coast to places like Toulon and Cassis. We spent a day in Cassis, which is a lovely old fishing village with loads of back street shops and cafes to visit, and is a lot quieter than downtown Marseille.
We had a lovely leisurely seafood lunch at Le Naio restaurant, overlooking the sea – brilliant food and really friendly service! For a short break, with delicious food and drink, great climate, and plenty to see and do, I thoroughly recommend a trip on Eurostar to Marseille this summer– contact me to book!