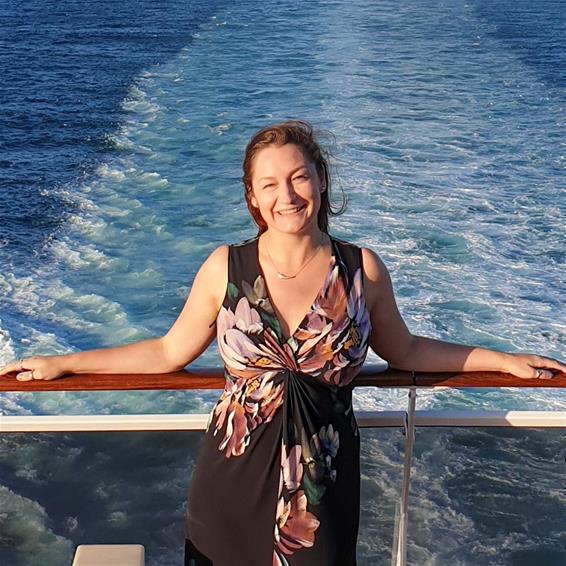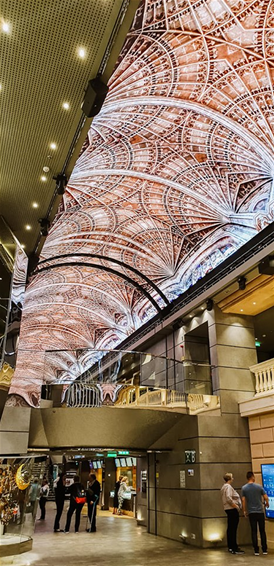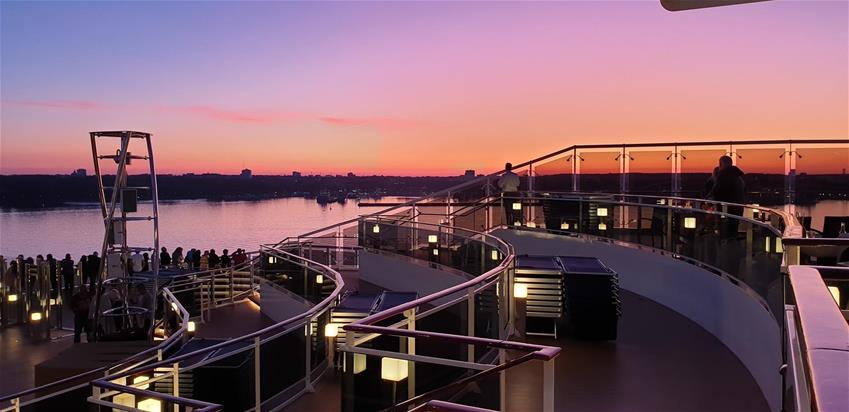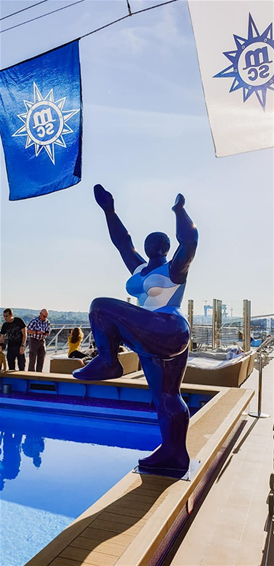 Cruising is going through a huge revolution with more and more passengers travelling on mega ships year on year from the UK. My fiancé is a recent convert and whilst I prefer smaller ships, I was convinced to take advantage of an amazing offer and try the MSC Meraviglia.
Overview
The Meraviglia was a ground-breaking ship when she joined the MSC fleet in 2017 being the largest it had ever made. Weighing in at 171,598-ton and holding 4,475 passengers along with over 1,500 staff, she is hard to miss at port! She was also the first of a new class of ship for MSC, now joined by the MSC Bellissima and soon the MSC Grandiosa as well.
On my voyage I was joining at the start of the inaugural sailing to the Americas. Needless to say there was an excited crowd joining at Kiel! I on the other hand was joining for just a snippet, from Kiel to Copenhagen then onwards to Southampton where I disembarked.
Concerns Prior To Trip
My main reservations before boarding were the following: - What would the quality of food be like? - Will the ship feel crowded and long lines at the bar? (prompt Pina Colada delivery is essential for a happy Thea!)
Pros
The staff are amazing! Having stayed in some of the best hotels in the world, bad service is a big annoyance of mine. I never had bad service throughout my trip no matter how busy the staff were. Every ask was done with a smile, polite conversation and efficiency. Hats off to you all, I was blown away.
The ample amount of facilities for kids and adults alike means it never felt crowded and I never had to wait long for service either. No pool (there's a few) was crowded even when it was raining outside and I assumed the indoor pool would be manic. The bars were all calm with efficient service and with so many restaurants, on board dining was a breeze and never felt cramped. Speaking of restaurants, I was in food heaven! The quality of food was great although (for no bad reason) I highly recommend trying out a speciality restaurant to really experience the crème de la crème of MSC dining. I ate at Butchers Cut for a supplement of around €35 per person and it was worth every penny! Divine food and amazing wine paired with it. This is a must do upgrade in my opinion.
Finally the entertainment on board is fantastic. Most notably the mesmerising Cirque Du Soleil at sea. For a small supplement we experienced SONOR, showcasing incredible talent, poise and uniqueness. Absolutely amazing and when combined with the speciality dining makes for a lovely evening.
Cons
There are very few cons that I experienced but the main I would note is that the basic drinks package (up to €6) is simply not enough. With most cocktails and beers just over this mark I would highly recommend upgrading to the premium package which allows almost all beverages on board!
Because of the many embarkation and disembarkation points along the sailing route, there are safety briefings almost every day which can be slightly disruptive. A minor inconvenience and understandable when safety comes first but something to be aware of if you haven't experienced this before. It must be noted too that you only need to do the drill yourself once but activities and service stop whilst the drill is ongoing.
So would I do it again?
Of course! I would not hesitate to sail again with MSC. I still didn't find time to visit the spa, spend time by the pool, not to mention the Broadway shows! There is still plenty of activities to go back and explore. Where to next… the Mediterranean?