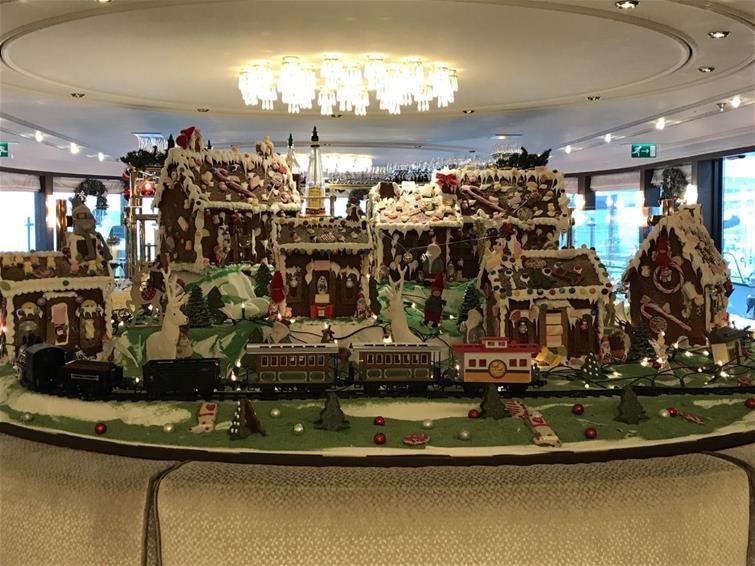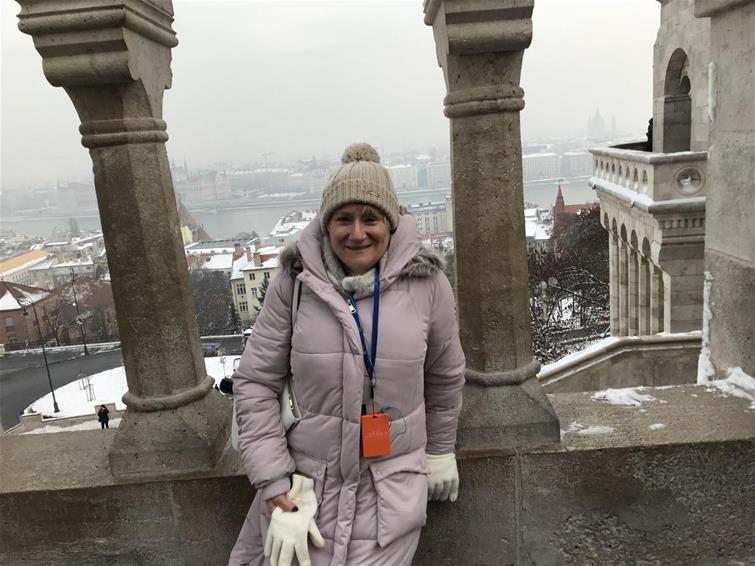 MS Thomas Hardy. 16-21st December 2018
I had such a lovely time last year on my Godship, MS Thomas Hardy that I decided to do it again! This time, we flew to Budapest for a trip along the Danube, taking in Bratislava, Vienna and more of Budapest along the way.
In the early evening on the 16th we boarded the ship, had a smooth check in to our cabin and then went off to dinner. It was so lovely to see lots of familiar faces from last year! Food on board is fantastic, offering guests a good selection of well-presented culinary delights. As for the staff, they cannot do enough for you and are part of the delight onboard MS Thomas Hardy!
On our first morning we were given a wonderful city tour of Budapest, concluding with a stop at the spectacular castle on the hill offering the best views of the city. It was bitterly cold being -5, complete with snow on the ground. After a walk around the castle grounds, the frosty weather drew us back on the ship. Just in time for lunch at the Bistro, fed and watered we were ready to set sail for Bratislava.
Arriving at our next destination when we woke, we were greeted with a delicious breakfast. After our nourishment, we set off on a Noddy train to do a city tour of Bratislava. The temperature had gone up to 1, so it was a bit more comfortable to walk around in. It was a lovely, small city, with some interesting buildings. We went into a quaint tea shop, which was very ornately decorated. The Christmas markets were sadly disappointing I thought, as there was more food and drink on offer than crafts. Nevertheless, we did try some traditional street food and were pleasantly surprised.
It was at this juncture that we then got back on board for a little rest, before getting ready for happy hour followed by another sumptuous meal while departing for Vienna during the evening.
Excited for the day ahead, we were up early the next morning for a city tour by bus and foot. During our free time, we went to a lovely cafe for coffee and apple strudel! We then went to the Christmas markets. These were my favourite markets of our trip because there was lots to browse and buy. Lovely glühwein. The city of Vienna is simply beautiful with its stunning architecture and endless activities. Another cold day saw us sheltering from the biting wind back on board to get ready for the evening entertainment of a wonderful string quartet.
We set sail just after 10pm and arrived back in Budapest around 2.30pm the next afternoon. Lucky enough to have some more free time to explore the Christmas markets there. They were very different to Vienna, more Bohemian! Bigger and better than Bratislava, but not as classic as Vienna. We also found Hard Rock Cafe Budapest, so popped in for a drink there! The last night on board was the Captain's dinner, where we as guests were introduced to all the wonderful crew. The meal was amazing and finished off with a ceremony around the Baked Alaska!
On the last morning we had a bit of time to fill before our flight, so we walked along the river front to find 'The Shoes'. A very sombre and moving memorial honouring the Jewish victims killed by the fascist militia, Arrow Cross during WWII along the banks of the Danube.
All in all, another very successful cruise! We will be back!