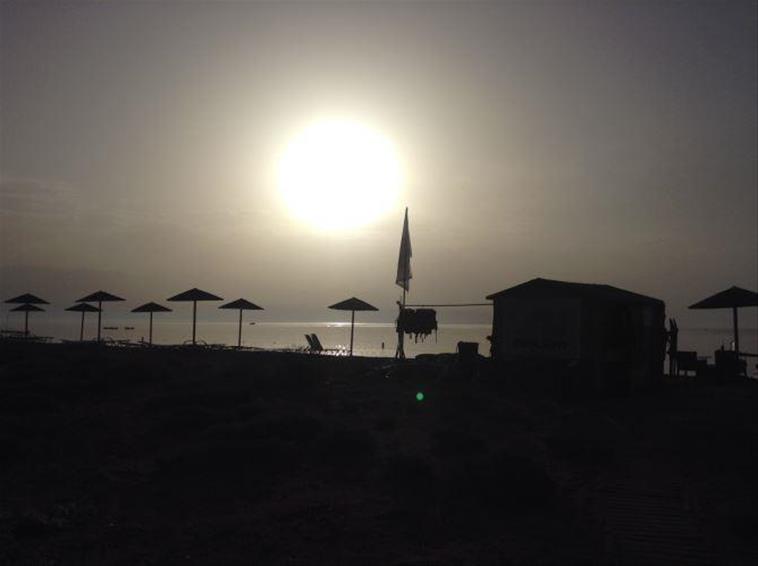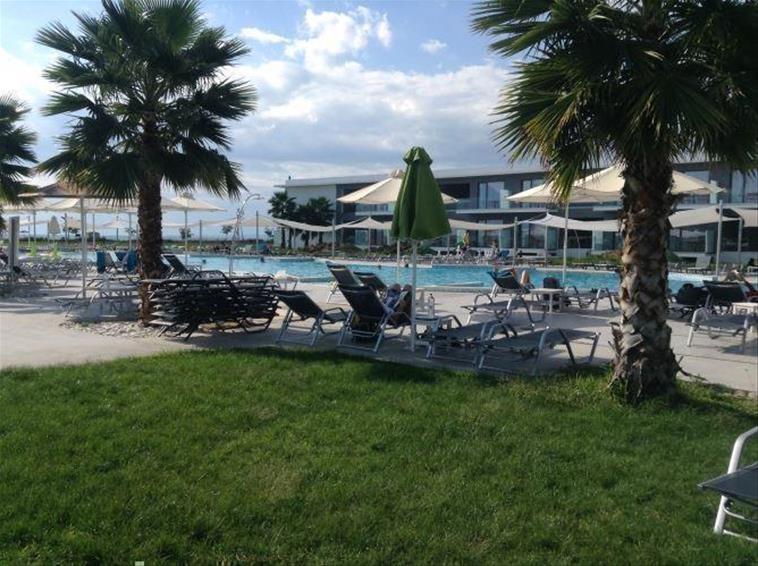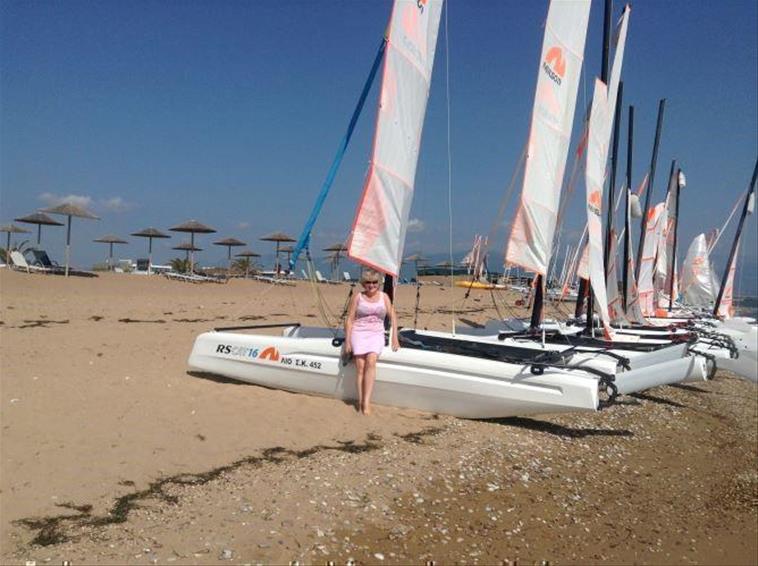 I have just spent an amazing week at Neilson's Messini Beach club in the quiet and secluded southern Peleponnese area of Greece. I flew British Airways direct from Heathrow to Kalamata, which has a generous baggage allowance, ideal if you are taking any sports equipment with you. It's only a short 20 minute transfer to the resort, perfect for families with young children.
I arrived around 2.30pm and after a quick lunch I checked into my room. The hotel allocated me a standard twin room, which I found to be bright, airy and spacious. The resort had a modern contemporary feel to it, which had a nice ambience to it.
There is plenty of open space around the resort that you can explore, or take a walk along the beautiful beach for a spot of exercise, or to just take in the lovely views. The hotel runs a bus to nearby Kalamata. Or you can visit the Dyros Caves or the Poliliminio Waterfalls. There are a few tavernas within walking distance, if you want to try the local cuisine.
There was a host of activities to sign up to, and I mainly signed up for tennis and fitness classes. The fitness classes included Boxercise, Yoga, Zumba, Body conditioning, Tabata (high intensity training, not for the faint hearted), Legs, bums and tums and even an 80's dance class, would you believe! There were various levels of cycling routes, jogging and walking. The water sports included Dingy sailing, Hobie Cats, Kayaking, Paddle Boarding, Wake boarding and Water skiing. The complex also has a huge 50m swimming pool, which is great for doing lengths or Aqua Aerobics! All the activities are included in the cost of the holiday, which is a definite added bonus.
There is also a lovely spa- great for pampering, or a nice massage, after taking part in all the activities. The resort is great for families and they have a kids club, which caters for children from 4 months up to 17 years. They have trained nannies for the babies from 4-22 months, and have a staff ratio of 1-2, but this club does carry an additional cost. All the other clubs are free, apart from a specialist group, the Hotshots (8-13 year olds), where they can gain sailing qualifications.
The meal basis at the resort is called Club board, which includes 7 breakfasts, 7 lunches and 4 evening meals. On the non- inclusive evenings, they do a themed night, which you can pay extra for, or you can go out and try a local taverna in the town. They do this, so the local tavernas/ restaurants are not getting put out of business by the all-inclusive concept. The food in the restaurant is buffet style. There is a great variety and it changes daily. There is also light hearted entertainment, like karaoke and Messini's Got Talent!
There is no pressure to join in the activities on-site and as Neilson's slogan states 'You can relax as hard as you like!' Great choice for families and not one 'Mum, Dad I'm bored!' There really is something for everyone, so if you fancy it, give me a call...