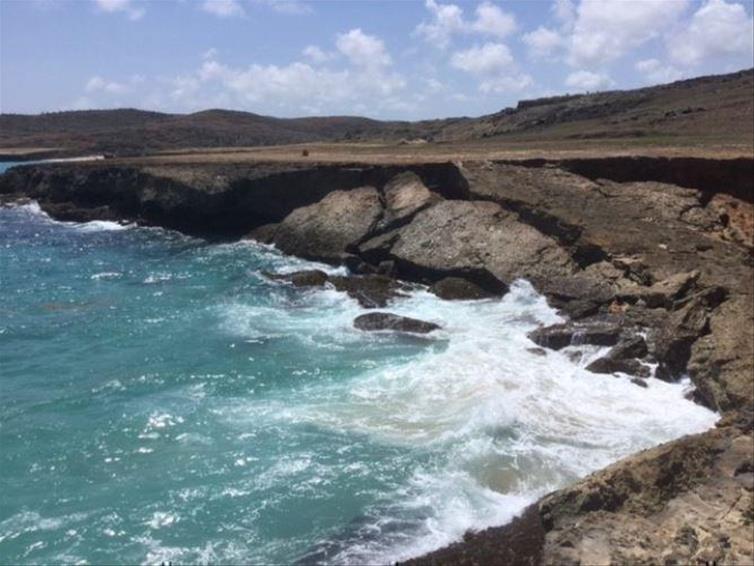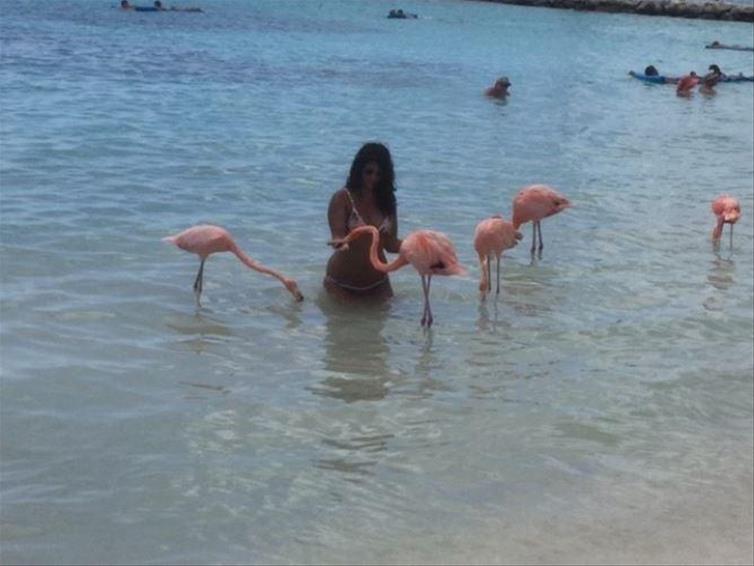 As part of my job one, of the perks is that we get to visit some fantastic locations around the world to see for ourselves what we can put together for you, our clients. So when I was offered the chance to visit Aruba with a group of fellow Travel Counsellors it was very hard to turn down, especially as it was a Caribbean island I have not visited before.
We set off from London Heathrow to Amsterdam for our connection direct to Aruba, I must say I really liked this idea of getting the short hop out of the way first and after a 1 hour 15 min connection we were off to Aruba with KLM. After a good flight we were met by our host Jonathan from the Aruba Tourist Board and whisked off to Divi Aruba, our host hotel for the week. My first impression of the island was that it was a nice mix of the old and new Caribbean as we drove through Oranjestad, the capital, with lots of Dutch style architecture with some bright colours on show. The next morning we were off on a wonderful island tour taking in the California lighthouse, Alto Vista Chapel surrounded by so many different types of cactus in so many difference shapes and sizes, Natural Bridge, Casibari Rock formations and the Bushiribana Gold Smelter ruins. This really opened my eyes to what this small island had to offer with two completely different sides to the island. Here we saw a barren landscape with dramatic rocks formations and the waves pounding in, creating some lovely pictures. We also saw ATV and jeep safari tours taking place and with the wind blowing hard some windsurfers were taking advantage of the conditions.
That evening we had dinner at the Palm Beach Strip which is a collection of lovely restaurants and some open air bars with live singers performing and some great tourist shops selling everything Aruban including their famous Aloe Vera products. Not forgetting the double decker London Bus designed as a clothes shop!
Next morning we started our hotel visits taking in the Ritz Carlton which has some lovely hotel rooms and a breakfast service that was superb. From there we made our way to the Renaissance Aruba Beach Resort which consisted of two sites, the first being on the beach and the second across the road in Orangestad's main shopping complex where we had a lovely lunch. Then to our surprise we were whisked away James Bond style in a speedboat from inside the main hotel, through an underground tunnel, out to sea to their own private island for the afternoon to swim and take pictures with the pink pelicans! It was great but we got back to work by visiting our last hotel of the day, Manchebo Beach Resort & Spa, which was a small rise Caribbean-style hotel with some lovely facilities including a beautiful outdoor spa on the beach and a very intimate restaurant and bar.
The following day we were up early and off to see a varied selection of hotels this island has to offer. Firstly, we saw a wonderful privately owned, small boutique hotel called the Boardwalk which was so different, set in lush small gardens with roomy accommodation for families that included kitchen facilities on a self-catering basis. Perfect if you want to hit the beach all day, come back, put the kids to bed and then sit out on your balcony and terrace and open the vino!
From here we hit Palm Beach which is on my top three list of beaches. Here you have all the bigger hotels and our first hotel was the Hilton which is currently going through a building upgrade, the artists impression of the final look was very impressive. Following lunch at the Hilton beach restaurant with some wonderful prawns cooked on the grill (highly recommended) we made our way along the beach path through the lush gardens and palm trees to the Grand Hyatt which is everything you would expect of a Hyatt property. There was good sized rooms, plenty of space to chill around the different pools and the first sunscreen machine I have seen, which gives you full body sunscreen coverage in 10 seconds! Our last hotel of the day was the Amsterdam Manor Beach resort, a Dutch style property with lovely apartment style rooms for families with the beach just across the road and their own beach bar where you can sit and have a real sunset dinner experience.
The day was not finished there. We were back to the hotel for a quick change before being taken out on one of Aruba's party buses for the evening on their pub crawl! This was a lot of fun with no windows, lots of flashing lights, music and maracas to shake and wave at the locals as you drove by with most of them waving to you even though they must see it going past every week!
Our second to last day soon came around from the pub crawl the night before and before we knew it we were out on a catamaran cruise for the morning from 9am to 2pm. This included three stops for snorkelling around some shipwrecks and closer to land to see some wonderful sea life. Lunch was included in the tour and the views back to the beaches and rock formations were stunning. The crew were very entertaining and accommodating keeping everybody safe and well by making everybody freeze to count everybody was back on board.
After an afternoon chilling back at our host hotel we were off for our last hotel visit and for me, they had saved the best for last. We were taken to the Bucuti & Tara Beach resort for an evening tour and reception on the beach. This hotel is an adult's only hotel and the vibe was so relaxing and chilled. Couples who come for honeymoon are often repeat clients for anniversaries and birthdays in future years. The resort was lovely with great service, lots of space on the beach and around the pool and the beach restaurant with sunset views was a perfect place to spend our last evening.
After a day at leisure we made our way back to the airport and our overnight flight back to Amsterdam and onto London which was a good journey.
Overall Aruba is a small Caribbean island but has so much to offer you in choice of accommodation and things to do. Believe me it's not just a beach location. It is an island that still has the mix of old and new Caribbean, by that I mean you feel you are in the Caribbean but with the luxury of modern day facilities and is an island I will definitely be returning to.
Would you like me to take you there?
Call me on 0203 740 2740