The Irresistible Med
7 nights from £1,509 per person
Sailing from Barcelona to the French Riviera, you'll explore the Tuscan countryside, revel in uncharted Ajaccian time, and give in to the medieval mysteries of Olbia. With a finale overnight in Ibiza, you'll leave wanting more. Imagine long days melting into warm evenings, refreshing drinks on the beach, and invigorating activities that breathe life into even the weariest of travellers. This is an excellent option for anyone looking to celebrate time away as a couple, with the second sailor receiving 50% savings on their place.
• Virgin's vessels have the luxurious feel of sleek yachts, convivial spaces designed by some of the star names in contemporary interiors, and an array of thrilling entertainment, with festival-like line-ups created in consultation with groundbreaking producers, directors, choreographers and artists.

• Virgin's onboard dining features menus by a Michelin-starred chef collective and ditches buffets and pre-set dining times in favour of made-to-order food and leisurely brunches from 20+ unique eateries – all included.

• As well as indulgence, Virgin Voyages maintain a focus on wellbeing, relaxation and rejuvenation through cutting-edge facilities including an Aquatic Club, a Build & Balance gym and yoga studio, outdoor boxing and HIIT sessions, an alfresco jogging track and curated hikes at ports.

• In France, you'll discover Toulon from where you can being to explore the picturesque village of Provence, as well as visiting Ajaccio on the island of Corsica with its rugged mountain scenery.


What's included:

• 7 nights aboard Valiant Lady, Virgin Voyages

• Insider Cabin

• Departing from Barcelona 02/10/22

• includes all food, tips, essential drinks, unlimited wifi and group workouts worth over $600

• 50% savings on the second sailor and an extra $100 towards your prepaid bar tab
Terms and Conditions:
Subject to availability. Please give me a call for further details. Price based on 2 people sharing. I can advise on insurance at the time of booking.
7 nights from £1,509 per person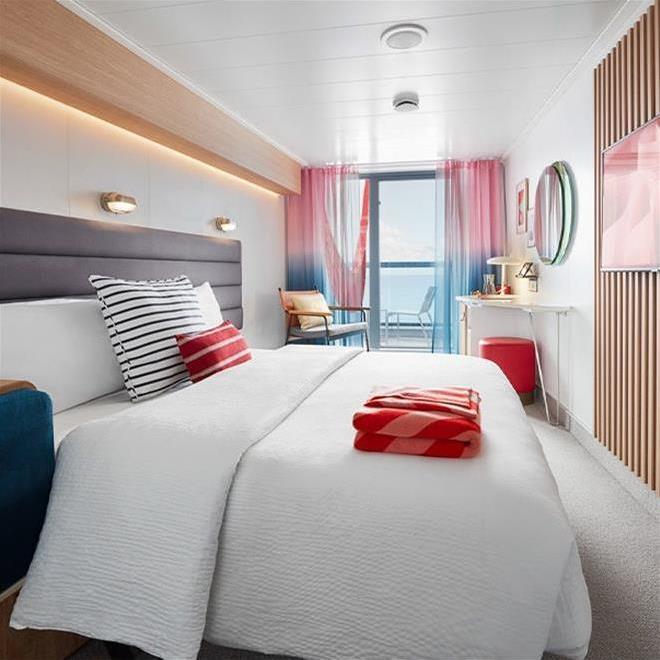 The Small Print
These offers are brought to you by Travel Counsellors Ltd and all are ATOL protected by the Civil Aviation Authority. Where we have created the package ourselves, the holiday offer will be covered under our own ATOL. Our ATOL number is 6751. Where the offer has been sourced through another tour operator, it will be protected under that tour operator's ATOL. Full details on the individual ATOL protection that applies to each holiday offer will be given at time of booking. Prices and information contained in this page are correct at the time of distribution, are subject to availability and can be withdrawn or amended at any time without notice to you. Prices shown may be subject to departure tax, ticket on departure or a passenger APC charge. Please ask your Travel Counsellor at the time of booking.