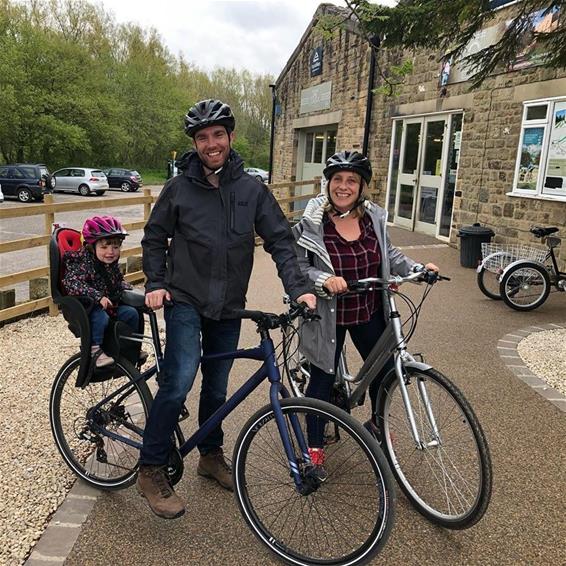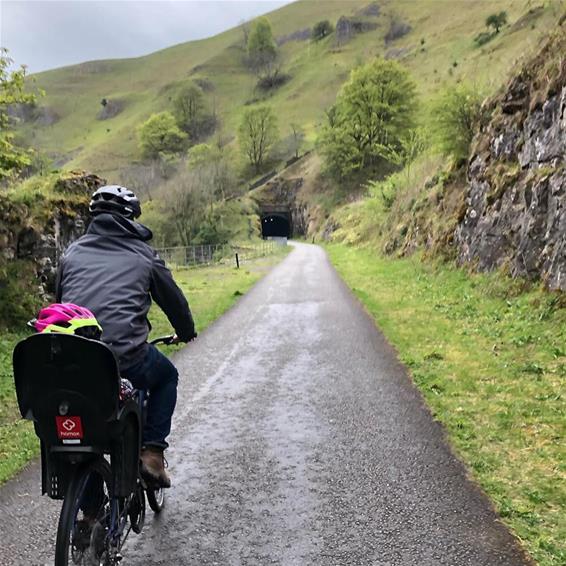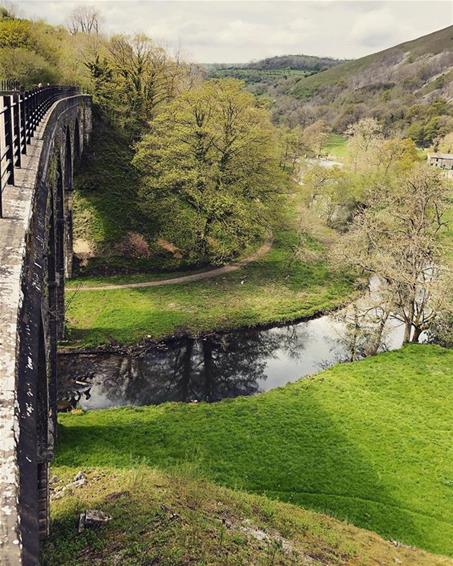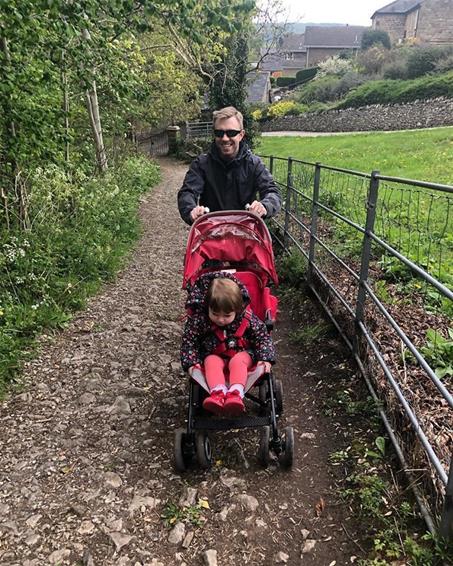 I have recently been on a week break with my husband, Charlie, daughter Jessica and dog Bruce. I chose for us to stay at Landel Darwin Forrest, near Matlock, Derbyshire.
I chose these lodges because of the facilities it had to offer if the weather let me down and the journey time was estimated 2 and a half hours door to door! Travelling with an 18-month-old toddler and a dog I needed to choose wisely.
From the moment we arrived on at our lodge (Haddon Classic Vogue, sleeps 4) I knew this place wouldn't disappoint. It was so peaceful and surrounded by trees and forest. I instantly felt relaxed and Jessica just kept on saying WOW which really made me feel happy. I straight away sent Charlie back out again to go stock up on the weekly food shop. There is a local Sainsburys about 10 minutes' drive away in Matlock so seemed like a good idea to stock up (I later found out I could of done a Sainsburys online shop and got it delivered to my lodge prior to arrival -note to self for next time) and I took Jessica and Bruce out for a quick explore. We managed to find where the Indoor swimming pool, the gym and the soft play areas. I couldn't resist on picking up the 'get active' gym class timetable as I had also sneaked my gym kit into my suitcase in hope for a cheeky hour away!
Maybe choosing to go to the Peak District over mayday bank holiday was a bit unnecessary for us as maybe the week later would had been a bit quieter? We choose to head into Bakewell on bank holiday Monday. Bakewell was extremely busy, and I have never been to such a pretty village with such huge queues for fish and chips before. It was packed. Thankfully we didn't fancy fish and chips and decided to go for the first café that we could find a table and accepted dogs. Randomly we found a lovely Austrian coffee shop/café and had the yummiest lunch. I would 100% recommend 'Tiroler Stuberl' and you must try the 'bratwurst' toasted sausage in a bun. Jessica even was saying 'yum yum' and licking her lips and she is a fussy eater. Bruce was well looked after also as they are dog friendly and gave him some water in a bowl. Its wasn't the cheapest 'hot dog' I've ever had but was most definitely the tastiest.
I had been recommended a walk that I must share with you as it was fantastic for toddlers to toddle and a super dog walk. Its traffic free as it used to be an old railway line, (except for cyclist so just listen out for them). We parked at Hassop Station café (post code DE45 1NW) and started to walk the stunning 'Monsal Trail' (The trail starts in Bakewell). We walked past colourful fields, farm's and even walked through old railway tunnels. Charlie and Jessica absolutely loved the tunnels and found them fun making echoing noises and playing chase, Bruce didn't seem bothered by them either. They are about 400m long so if you don't like the dark, I'd suggest lighting your touch on your phone or taking a torch with you. After about 1-hour walking we reached the Monsal Viaduct and it didn't disappoint. The views were incredible and took my breath away. We had walked off our lunch at the Austrian café. We saw lots of families out on bikes that afternoon and it inspired us to go back again and try Jessica on her first bike ride, we were 100% living our best lives that day. Charlie was in his element out on the bike and Jessica was basically telling daddy to go faster! Was brilliant fun. We hired the bikes from the café at Hassop and cost us £12 per adult and £4 for the toddler seat on the back. We had the bikes for 2 hours and was well worth every penny for the lasting memories we made. When it rains it pours in the Peak District- we soon realised this! Gone are the days of strappy tops and flip flops, I now pack my walking boots and Burghaus waterproofs! Our week was pretty damp but still off exploring we went. Another walk I recommend with a stroller and dog in tow is the 'Cromford canal'. You can park at the Old Mill or the café (post code DE43RQ, they are basically opposite each other). The walk is tame, you stroll past livestock, locks, pretty bridges and there is plenty of wildlife to keep the little one happy. We strolled for a good few hour's and really enjoyed the scenery 9even in the pouring rain).
I had researched 'Heights of Abraham' before visiting the Peak District and it was top of our list of things to do. We parked up one afternoon in Matlock (Station car park) and thought we would just take a stroll and see where we would end up! We saw a sign that pointed to 'Hill tor' and thought it would be a good idea to follow the sign! Jessica was in the stroller and obviously was saying her new favourite word 'WOW' every 5 seconds and Bruce was loving life exploring, I however didn't need my gym classes as I was pushing Jessica in the stroller up what felt like Everest! Whenever we stopped to have a look the view just got better and better. Eventually we had all got to the top of the gorge and we had walked all the way to the top of what the cable car would have taken us too if we had paid to do the 'heights of Abraham'. The view was amazing, and we could see Matlock river the lovely gardens and Riber castle. It was well worth the workout!
My top 5 Tips for peak District with a toddler 1) Invest in a sturdy stroller that you don't mind getting battered (I bought a second-hand McLaren that did the trick) 2) Landal Darwin Forrest Lodges have a soft play and indoor swimming pool for those rainy days you don't want to go far in 3) Order your food shopping online and get it delivered to your lodge 4) Hire a bike and go out for a few hours, great fun and excellent value for money 5) Carry change for the car parking meters