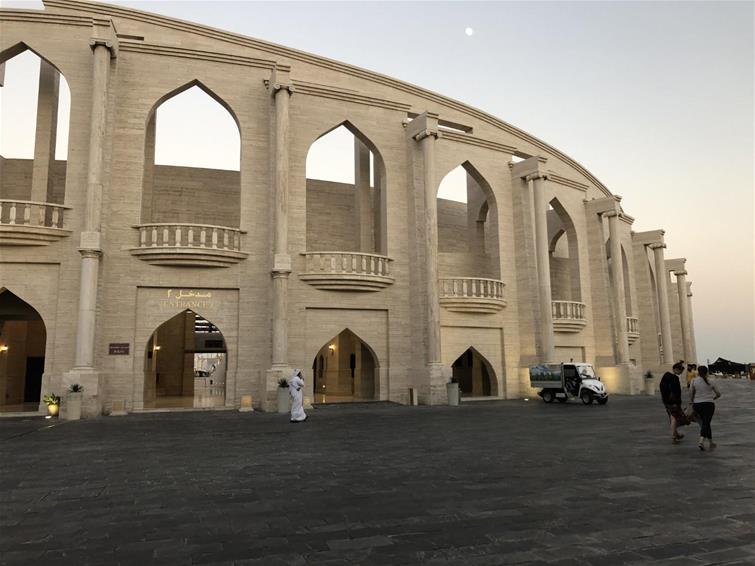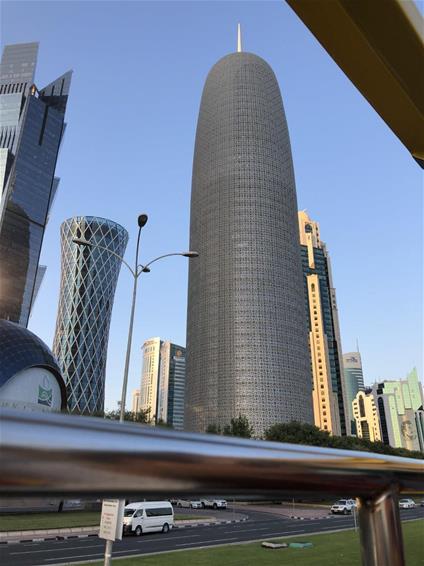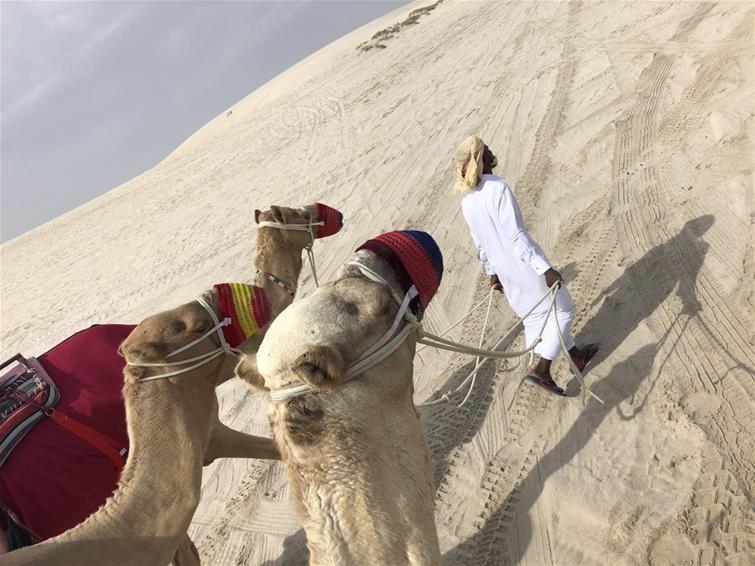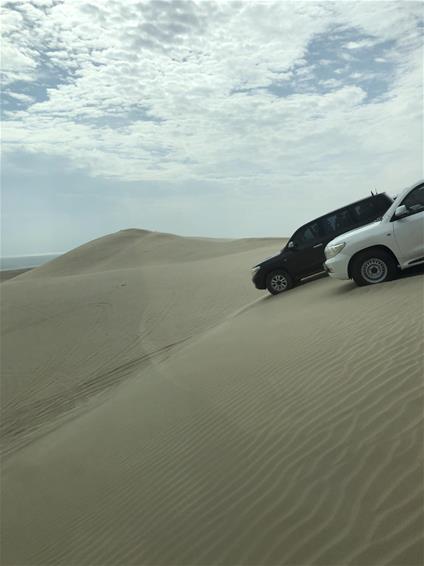 When you think of a stopover on your way to places like New Zealand or Australia, do you automatically think of a few nights in Dubai, Singapore or Hong Kong? These places are wonderful to visit in their own right, but please share a moment to consider the wonderful city of Doha in Qatar.
I travelled on a direct flight from Dublin in November 2018, economy class on Qatar Airways was great – very spacious cabin, attentive and friendly cabin crew, good entertainment on offer and the food and drinks offered were enjoyable. We arrived in Doha feeling refreshed and ready to explore!
On arrival at Doha airport we all immediately noticed how spotless the terminal was! All very efficient, friendly staff, the place was spotless, calm, friendly, architecturally beautiful and passing through passport control very pleasant and efficient.
Within less than 10 minutes we were in the city and off to our hotels. We visited a variety of corporate and leisure hotels in the three main areas of Doha - the Pearl-Qatar, Doha Corniche and the Souq Waqif. The Museum of Islamic Art is a must see inside and out. The building is stunning and shaped like a Niqab and the art, sculptures and ceramics inside are really interesting and give you a great insight into the history of the country. The café downstairs is award winning, with views over the ocean.
One evening we were hosted on a traditional Dhow boat cruise with music and a delicious buffet dinner, which sailed around the bay of Doha. Such a lovely way to see the city by night and all its lights as well as meet the local people. Riding on a camel and a dune safari is a must when you are in Doha, especially as within 45 minutes you are in the desert! Even better still, when you reach the desert camp you can be dropped off and stay the night in one of the lovely rooms (a bit like glamping) and you have the sea on your doorstep.
The evening we walked around the Souq Waqif and visited a hospital for Falcons! In Qatar, falcons are considered a national pastime and status symbol. The market was vibrant, friendly, welcoming and all the local people were going about their business meeting up with friends in the café or doing their shopping or praying in the mosque or parading with their falcons on their arm. I loved the atmosphere and how the locals just wanted to welcome you, smile and were not aggressive at all in the market selling their products.
I had been selected along with 35 other travel professionals to experience Qatar over three nights in November and what a wonderful experience we had.
I felt so safe, welcomed and calm in this capital city and if I had the chance of going again, I would jump at it and stay in the Tivoli Najada in the cultural hub this time. Maybe one day on my way with my family to our friends in New Zealand I will!
Please do consider Doha as your next stop over or holiday destination. With the FIFA World Cup being held there in 2022, I think this destination will become more and more popular as the world sees what it has to offer. #visitqatar
Please contact me for further information on 028 9099 2780 or catherine.fetherston@travelcounsellors.com