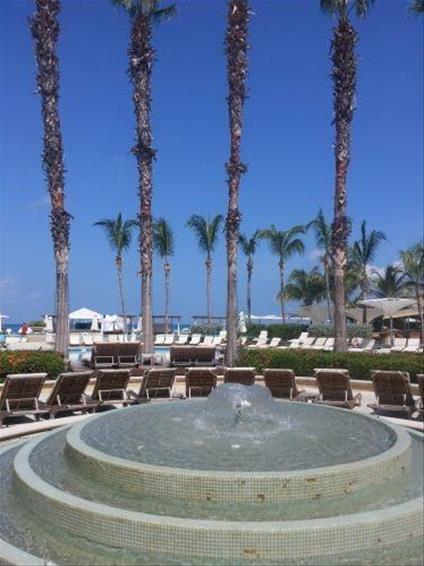 I've just returned from the Cayman Islands and I can only state that this small group of islands are heaven on earth. For those of you who aren't sure exactly where they are, they're located in the Caribbean close to Jamaica and Cuba. The route is serviced by British Airways, who operate 4 times a week with a short stop in Nassau in the Bahamas en route. It takes around 10 hours – but it is well worth the flight.
The Caymans are a series of islands – 3 in total. There is Grand Cayman, Cayman Brac and Little Cayman – they each their own wonderful appeal. This, small group of Islands are truly beautiful and give cause to gasp at the natural beauty! The rainy season is May to October and although it is humid and hot, the short bursts of rain can be a welcome relief. It is more affordable to visit at this time of year. During our winter months, it hardly rains at all but it is more expensive to visit!
Grand Cayman is the largest of the islands but it is still relatively small - 22 miles long and 8 miles wide. While I there I stayed at the Sunshine Suites which was just across the amazing and famous 7 Mile Beach.
I can safely say that whatever sort of holiday you're looking for, the Caymans will suit you down to the ground. If you just fancy reading a book, 7 Mile Beach will provide the perfect spot – it is one of the best beaches I've ever visited in all my years of travelling. There is plenty for the more adventurous to enjoy including deep sea diving, hiking, snorkelling, day and night time submarine jaunts and swimming with stingrays! In fact the latter is a real must do!
The Capital, Georgetown is pretty and quaint. With an abundance of small shops, for the usual trinkets, and designer boutiques, to help you while away a few hours out of the sun. There are plenty of great bars and restaurants to choose from, all serving fantastic food (including locally caught fish dishes – delicious!!) Some bars close at midnight, but there are a few that remain open, for those that want to continue their evening, with another 'Mudslide' or two. Brunch is also a big thing in the Caymans, and there are plenty of cafes, bistros and restaurants that offer great brunch menus.
Camana Bay is the new trendy place to hang out on Grand Cayman. There are great boutiques, restaurants, open air bars and a cinema. It also has an Observation Tower which is a fantastic place to get some stunning views the island!
The Caymanians are extremely proud of their heritage and really enjoy talking about days gone by. I can recommend a visit to Pedro Castle, where you can see the historical show and hear all about the Island's history. Another tip is to make sure you stop by the small and quaint Museum in Georgetown. The staff at both are really enthusiastic about The Caymans and offer a great wealth of local knowledge.
It is well worth taking the short 30 minute plane journey over to Little Cayman – this island is only inhabited by around 250 people. It is only 10 miles long and 1 mile wide. The beaches are simply breath-taking – by far the best you'll probably ever see. Take a couple of days out to really relax and unwind at one of the resorts here – snorkelling and diving are available.
If Ecology is your 'thing' then Cayman Brac is only 40 minutes from Grand Cayman – here you can be so much more adventurous! It has a brilliant rocky, rugged coastline and features natural trails, historical heritage sites, fantastic bird watching opportunities as well as hiking.
There really is something for everyone on the Caymans. The accommodation available is varied and ranges in prices so you'll be able to find a place no matter what your budget. If you are thinking about a trip here then I'd love to hear from you. I can share my tips and recommend some hotels. I look forward to hearing from you.