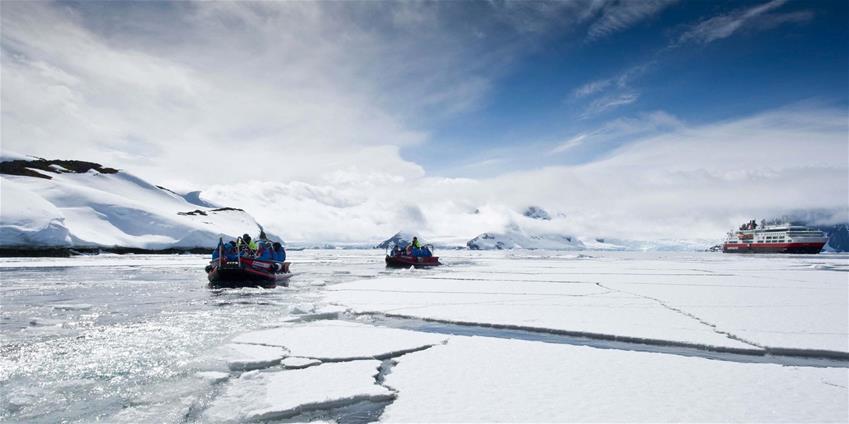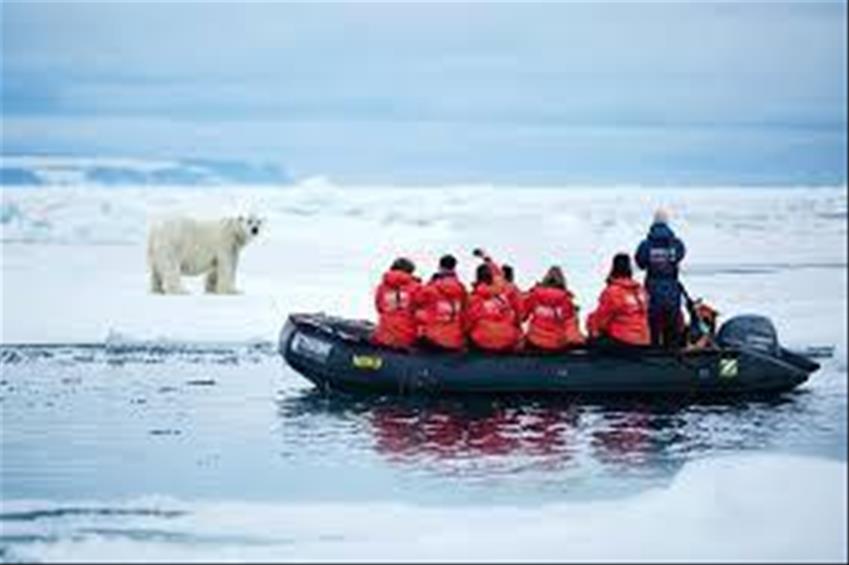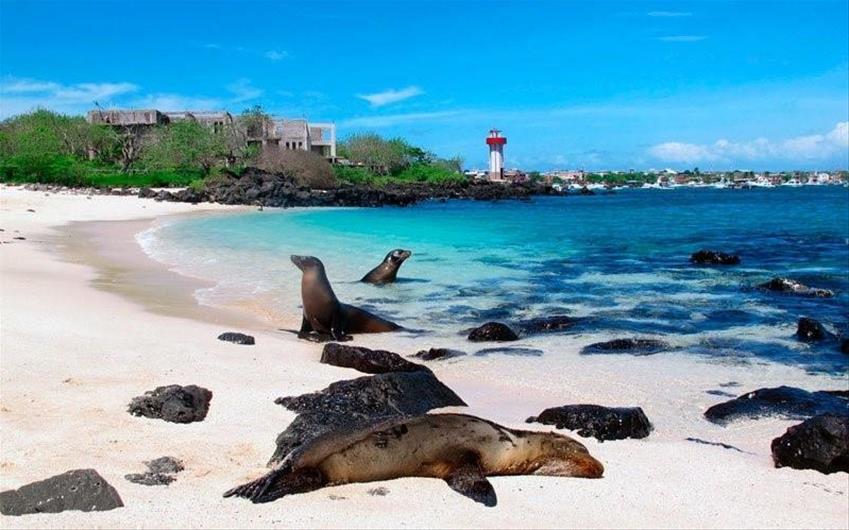 Someone once said, 'expedition cruising is for people who don't cruise' and this is not far from the truth. Expedition cruising is all about exploration and adventure in off-the-beaten path places, the ship is the means of getting access to places you would not be able to access otherwise and a way to completely immerse yourself in the destination. Expedition ships can anchor in smaller ports and many of them have reinforced hulls for sailing in icy waters.
Expedition cruising involves much smaller ships – think 200 rather than 2,000! On expedition ships, you will not find twenty bars and restaurants. Instead of Broadway-style entertainment in the evenings, you will listen to real stories by the expedition team on board. All expedition cruises have experts onboard presenting in-depth lectures on science, history, geology and culture.
Older expedition ships are quite basic in terms of accommodation and public areas. However, this is changing with ultra-luxury operators like Seabourn, Crystal and Scenic entering this increasingly popular market. Some of the brand-new ships have submarines and helicopters making exploring the destination even more thrilling and exciting. One of the leaders in expedition cruising, Hurtigruten, is to launch a brand-new fully hybrid ship that will feature 50% suites, offering more comfort to its guests, but also a much more environment-friendly cruising.
WHERE TO GO?
Destinations are remote and bucket-list-worthy like Antarctica, the Arctic and the Galapagos Islands. You can also experience the wilderness of Alaska expedition style.
ANTARTICA
The best time to visit is between December and March, but ships will start sailing from October. Most expedition cruises to Antarctica, start from the town of Ushuaia, located at the bottom of Argentina. Due to the remote location and the time it takes to get there from the UK (about 25 hours by air), most people will combine a cruise with a land stay exploring what South America has to offer. After boarding the ship in Ushuaia, it takes almost 2 days and 2 nights to cross the Drake Passage which is an experience itself.
Antarctica is where you will find unspoilt landscapes with snow-covered mountains and icebergs the size of houses. Access ashore is by Zodiacs and due to restrictions, you usually get to spend 1 to 2 hours. In terms of wildlife, Antarctica is home to whales, orcas, seals, albatrosses, various seabirds and of course, this is where you are guaranteed to see penguins. For the ultimate Antarctica experience, make sure you get yourself booked for an overnight camping ashore.
THE ARCTIC
Arctic cruises operate in the summer – from May to September. The North Pole encompass the Svalbard archipelago and parts of Norway, Russia and Canada. Most cruises start from Norway with flights taking about 3h 30min. Arctic cruises include voyages around Spitsbergen, the largest island in the Svalbard archipelago, sailings along the west coast of Greenland, through the Northwest Passage and one-off sailings to remote islands and Arctic Russia.
In the North Pole is where you will find the Arctic fox, Svalbard reindeer and polar bears. Landing places, timings and itinerary can change due to wildlife sightings, weather and ice conditions. Landings are usually done by Zodiacs or tender boats.
THE GALAPAGOS ISLANDS
The Galapagos Islands are an archipelago of volcanic islands that comprise of 19 main islands. The Galapagos Islands is a UNESCO World Heritage Site and it's also known as the place where animals have no fear. It is year-round destination with average temperature of about 25 degrees Celsius.
To get to the Galapagos Islands, you need to fly to Ecuador first. It takes about 14h 30min from London to Quito and then you will have another flight of about 2 hours to one of the main islands of Baltra or San Cristobal. Most people will have couple of nights in Quito before continuing their journey. Duration of cruises varies from 3 to 7 nights. To get most of the destination I highly recommend seven nights.
Most cruises are on all-inclusive basis – including all activities and any equipment required. In the Galapagos you will find cruise operators like Silversea and Celebrity which operate small-size, luxury ships with maximum passengers' capacity of 100. But if your budget does not stretch that far or you would like more small-yacht-style experience with only about a dozen of cabins onboard, this is also catered for by local operators specialising in the region. As a Travel Counsellor, I can offer whichever one suits you best. Whichever option you choose, you are guaranteed to see plenty of wildlife – iguanas, flamingos, sea turtles, sea lions, etc. Activities are led by expert naturalists and include nature walks ashore and snorkelling.
For the ultimate holiday experience combine the Galapagos islands with Peru and get to discover Machu Picchu and the Amazon.
If you would like to find out more, please contact me on 01389 330 004 or drop me an email elitsa.nixon@travelcounsellors.com