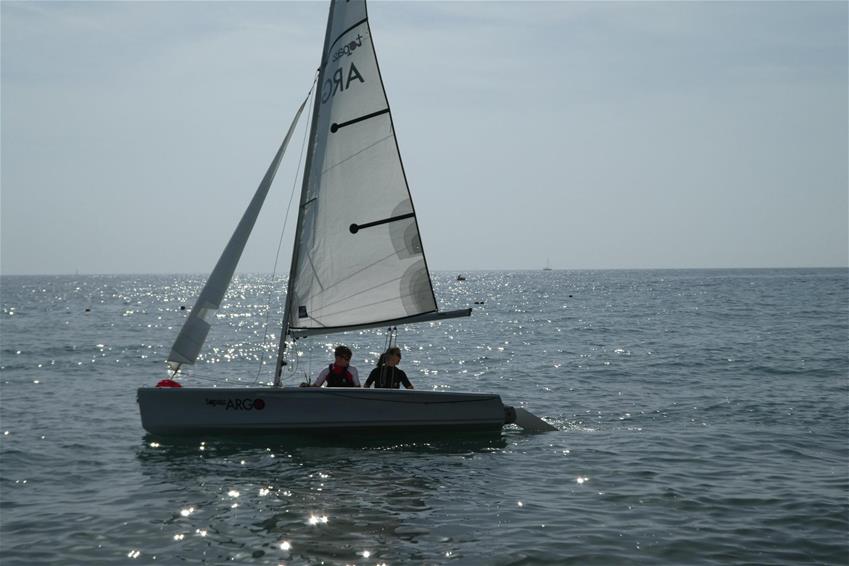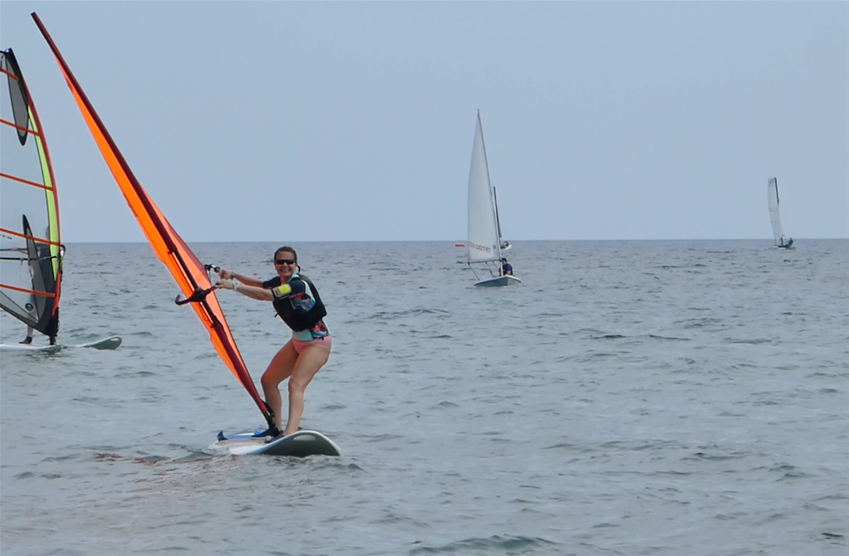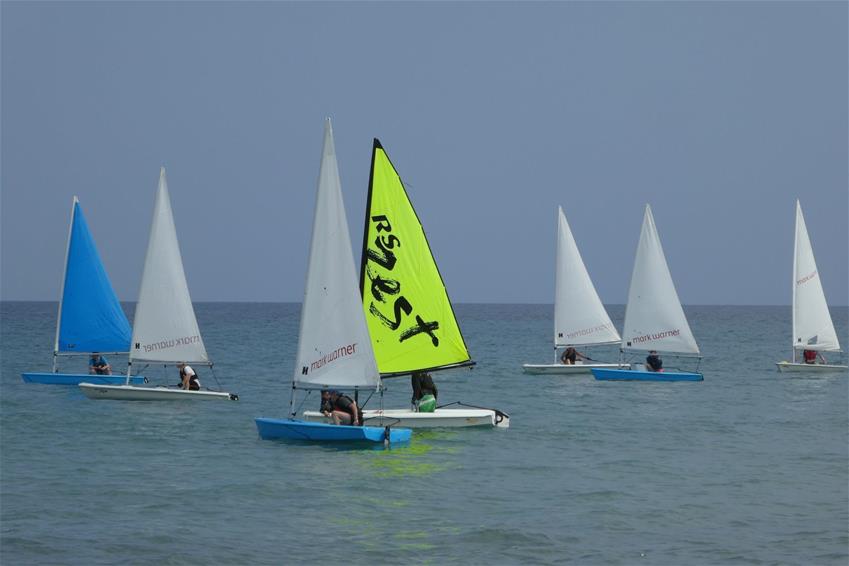 When my partner Andy and I started to discuss learning to sail, the thought of the cold English waters was somewhat off-putting. So I started to look at options to do this abroad.
We found a great offer at the Mark Warner San Lucianu Beach Resort, Corsica in June 2019. Somewhere I'd never visited and wanted to go, so double tick.
This activity based resort offered dinghy sailing courses at various levels and at a reasonable cost, in fact cheaper than doing the courses in the UK. So we decided to stay for 2 weeks and do levels 1 and 2. Level 2 certification would mean we could then visit other resorts in future and take boats out on our own.
Whilst the instructors at the resort were probably young enough for me to be their mother, they knew their stuff and had all been sailing from a young age. The water sports centre at the resort was all properly RYA affiliated, in fact an assessor was there during our stay to ensure standards were maintained. At all times we felt fully confident of the instructors ability to teach and to keep us safe!
After only a couple of days, we were out in small dinghies, sailing by ourselves. At times I thought I might end up on the shores of Italy but successfully completed my RYA Level 1 after the first week. During the second week, I opted to take the opportunity to try out the other water sports on offer - windsurfing, paddle boarding and kayaking. Andy continued with his sailing to complete his Level 2 and at the end of his 2nd week he took part in the Big Race - a fun opportunity for all to get involved, even the paddle boarders!
In addition to the water sports, we also took part in the other activities available - cycling into the mountains and to the neighbouring harbour, walking to the nearby waterfall or the local ice cream parlour, tennis (albeit just whacking a ball around the court). All keeping us active enough to burn off the calorie intake from the fabulous food on offer in the restaurant and local eateries.
Another side to these types of resorts is that you share them with lots of lovely like minded guests, who at the end of each day, like nothing better than chatting about what they've been up to or learnt, and sharing their experience and advice. The resort also benefited from some of the most friendliest and helpful staff I've come across. All of which made it an even more unexpected and thoroughly enjoyable trip.
I would certainly recommend this to anyone wanting to learn something new or have a more active element to their holiday. It's especially good for kids and families, as there's so much more to do to keep them entertained.
Next time, we may try a flotilla sailing holiday - but maybe after a bit more practice at the Sailing Club we've now joined back home.