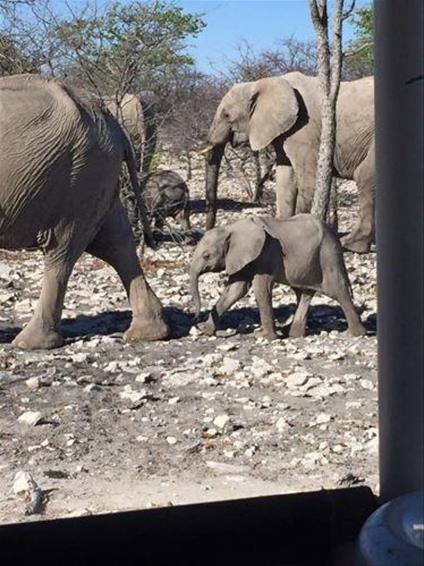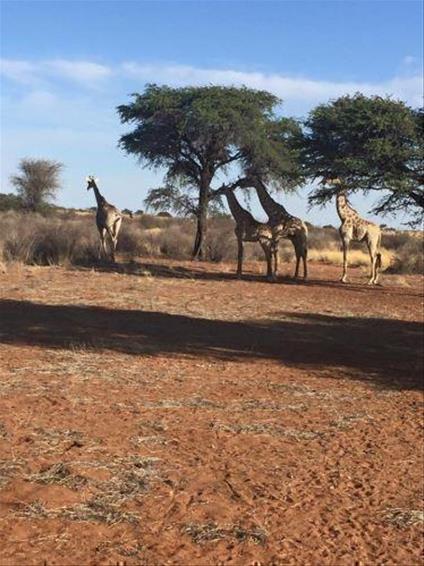 Namibia is a place I had only ever dreamed of visiting, and I was lucky enough to do so this year. It did not fail to amaze me in every possible way.
Bordering South Africa to the North West, Namibia encompasses many different ecosystems and huge expanses of unending road, providing unbelievable views and memories that will last a lifetime. It possesses some of the most stunning landscapes in Africa, and a trip through the country is one of the great road adventures.
We stayed for just over two weeks and managed to fit a huge amount into our itinerary without it feeling overburdened, though there is still so much we could not reach, such as the gargantuan Fish River Canyon in the south of the country.
Landing in Windhoek, the capital city, you could be forgiven for thinking you had arrived in a town, such is the nature of the place. Yet this is where the majority of the country's population live with it being one of the most sparsely populated places on Earth. Its vast area means you can go for a long time without seeing signs of life, other than the diverse species of animals roaming wild and free as you make your journey.
We hired a robust 4x4 vehicle from Asco car hire located in the capital and this is something I would definitely recommend. The company were fantastic and the car a saviour on some of the less travelled roads. Even the main roads are occasionally slightly bumpy and gravelled, so it is important you have a reliable and strong car to see you through these, with the knowledge that they will send backup if you get into difficulty there is also peace of mind afforded.
From there we made a six hour drive north to Etosha National Park, staying at a beautiful lodge right on the edge of the nature reserve. This is a national park taking up the land mass of Germany, and containing a huge array of wildlife to add to those you casually see roaming the roadside, such as warthogs, monkeys and giraffes along with countless species of gemsbok and antelope. The guided safaris from this lodge were outstanding and we saw lions (eating a giraffe!) from mere metres away, an experience I will never forget, as well as a close encounter with my favourite, a hyena and a herd of elephants.
Leaving such a beautiful place is made all the easier knowing that the remainder of the journey would be equally sublime, with even the long drives, (and some of them are quite a distance) becoming a huge part of the experience. Stopping regularly to take in the surroundings and unimaginable views as the terrain regularly changed were the small yet significant memories that I will most treasure.
Beyond Etosha the wildlife remains thriving, with a visit to the oldest desert in the world, the Namib Desert. Vast as everything appears to be in Namibia, it spans the length of the coast on the west of the country. This is an area also known as the skeleton coast for the eerie shipwrecks that punctuate it's ever growing beaches, created by strong Atlantic winds and difficult currents. We also took in the Kalahari Desert, home to the ever popular meerkats and an astoundingly different yet equally beautiful landscape to that of the Namib Desert.
That is not to say our stay in Namibia was entirely rural and nature based. A well planned trip can also take in some of the towns that are dotted around, all showcasing different aspects of Namibia and its fascinating history. Our chosen stop off was the increasingly popular Swakopmund, perfectly positioned on the cusp of the Namib Desert and right on the coastline. Apparently a favourite holiday, quaint and beautiful architecture marry perfectly with a seaside town feel for a break away from the African expanse, helped by a cool coastal breeze. This was the perfect mid-road-trip recovery spot.
Staying in a gorgeous new hotel, the Strand Hotel, ideally positioned on the beach, we enjoyed the facilities and chance to relax amongst the relatively active journey thus far. A couple of notable highlights were the restaurants we ate at, including possibly the only restaurant in the world located in a lighthouse, and a truly spectacular eatery at the end of a jetty built over 100 years ago, where the food and views were equally breath-taking.
Relaxing it may have been but thrill seekers need not worry, as the adventure did not stop in Swakopmund. Taking a quad bike rally along the huge sand dunes of the Namib was another unbelievable experience, culminating in an adrenaline pumping sand boarding ride down some huge dunes. Away from the high octane thrills, we also took a catamaran tour of the nearby Walvis Bay, home to flamingos, pelicans (one of whom took quite a liking to me!) and over 100,000 seals in their natural sand bay colony. It was a sight to truly behold, aided by a glass of fizz and some locally sourced oysters for a great value excursion.
We managed to squeeze so much into our two weeks in Namibia that I simply couldn't do the country justice with my meagre words, such is its beauty, diversity and power. The nature, adventure and people all form part of one of the greatest experiences of my life and something I would not hesitate to recommend to anyone, as you will create memories beyond any picture perfect postcard.
If Namibia is somewhere you have been considering my advice is to buckle up for adventure, you will not regret visiting this unbelievable place. Give me a call to discuss your plans as I have expert inside knowledge you will struggle to find anywhere else and start your African odyssey today.