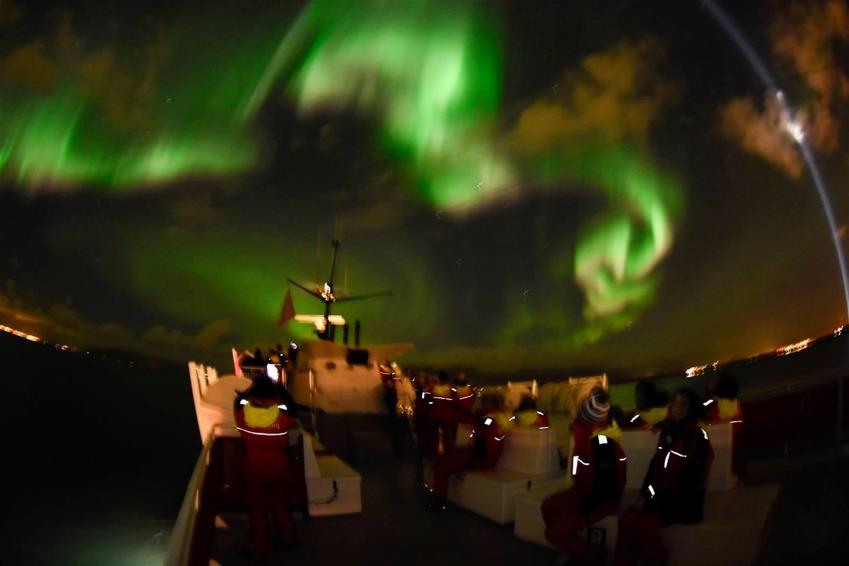 With the temperature gauge barely reaching over freezing these days, my mind has been wandering back to November 2016 when I ticked Iceland off my bucket list, and it didn't disappoint.
Iceland is a place of stark beauty and remote tranquillity, with hot springs, glaciers, lava fields and waterfalls, which all make a dream holiday for nature lovers and adventurers alike. If you're planning a weekend getaway here's my top tips that will ensure that you see the best the country has to offer!
The best area to base yourself in Reykjavik is near to Laugavegur, the main shopping street in Reykjavík, renowned for its boutiques, restaurants, and bars. Laugavegur is home to a wealth of shops, restaurants and bars, all appealing to different tastes. Be sure to stop off for coffee and a pastry in one of the many bakeries. I can highly recommend the family-ran Sandholt bakery and eatery!
The Northern Lights are a phenomenon simply out of this world. You can choose to spy them by coach or out on the waves in the North Atlantic, which I chose to do. You'll leave the hustle and bustle of Reykjavik and wrap yourself in the darkness of the open ocean. Leave the world behind and prepare yourself for a spellbound night of Nature's most supernatural wonders.
The Blue Lagoon is one of the most popular tourist attractions in Iceland. Imagine relaxing in a blend of seawater and geothermally heated water which is rich with minerals, and algae, surrounded by a lunar lava landscape, it really is a once-in-a-lifetime experience.
Any trip to Iceland would not be complete without taking in The Golden Circle. We were picked up from our hotel in Reykjavik and whisked through the beautiful countryside of the south on the way to our first Golden Circle attraction, Thingvellir National Park. This amazing place is listed by UNESCO as a World Heritage Site, due to its unique geology and exceptional cultural and historical value and the scenery is stunning. Our next Golden Circle attraction was Strokkur. Strokkur is an incredibly active spouting geyser at the Geysir hot spring area in the Haukadalur Valley, home to the now inactive Great Geysir. Strokkur erupts every 4 to 10 minutes so you never have to wait long to see superheated water blasted around 25 m high. Get ready with your camera! We then had a short drive to the final Golden Circle stop, the powerful Gullfoss Waterfall. The Hvítá River, originating at Langjökull Glacier, thunders through the canyon, dropping a total of 32 m in two sections and descending into a crevasse – simply breath-taking!
After lunch we headed up from Gullfoss to Langjökull Glacier in a Monster Truck. With balaclava, helmet and suit on, we were fully prepared for some action on the ice, roaring off to explore the white wonderland of Langjökull. Our experienced snowmobile guide gave us some easy driving instructions, and we skimmed along the best snowmobile routes on the glacier where we experienced the stunning vastness of Langjökull, surrounded by the high peaks! After an hour of spine-tingling excitement and matchless landscapes we headed back to Reykjavík.
We stayed in the fabulous Radisson Blu 1919 which is extremely well located in the heart of Reykjavik, with walking distance to countless restaurants and shops and the most famous hot dog stand in Iceland - Bæjarins Beztu Pylsur where celebrities such as Bill Clinton, Charlie Sheen and the Kardashians have eaten there.
Iceland makes an impact on you whether you are there for three days or three weeks, with a truly endless list of activities and experiences on offer. If you're thinking about planning an Icelandic adventure, why not give me a call – I'd love to help!