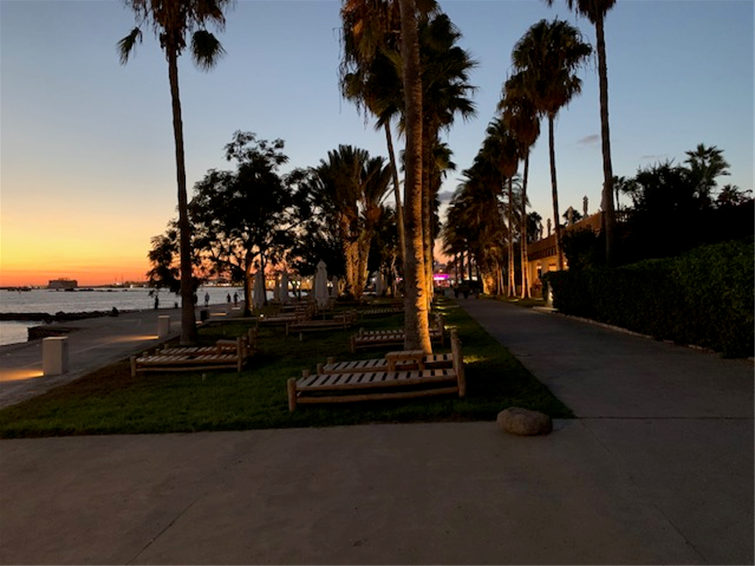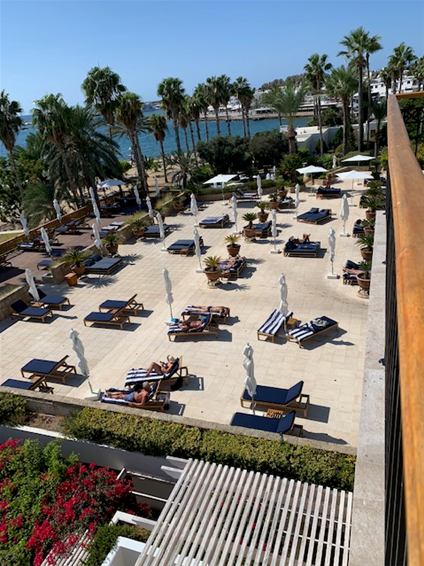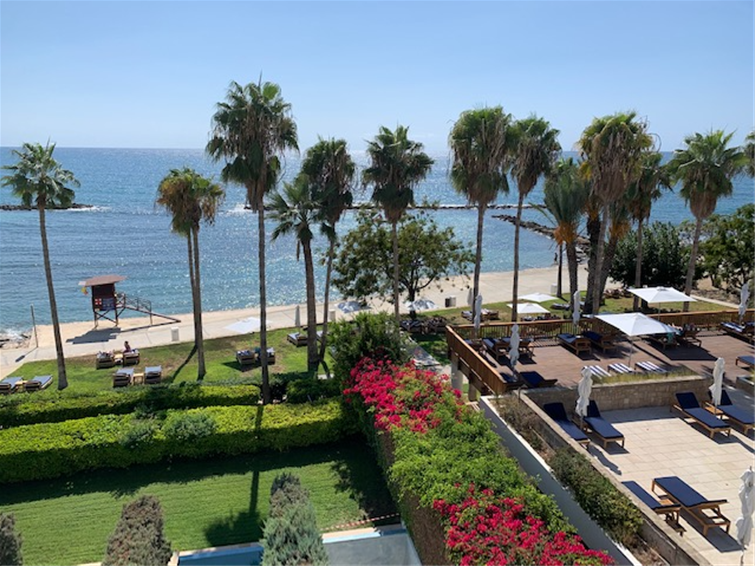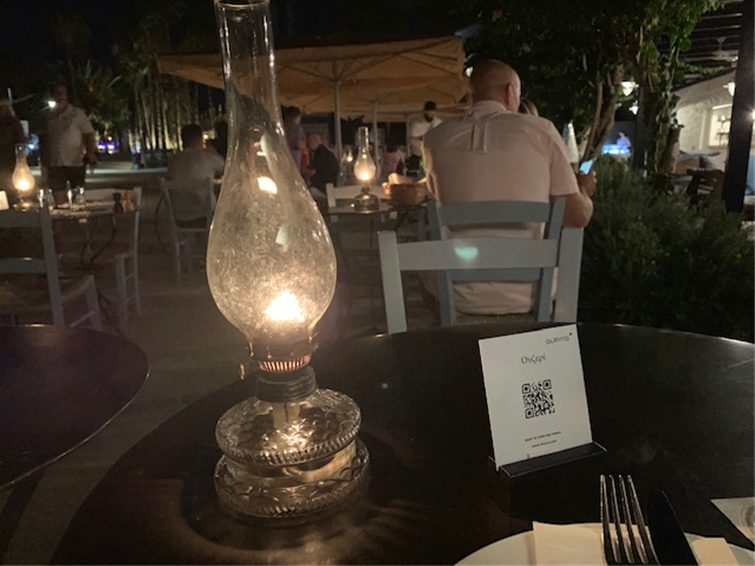 I recently took a trip to one of my favourite hotels in Paphos, the Annabelle Hotel, to see for myself how it is to travel during these pandemic times and I have to say I felt comfortable and safe even though it is a little different to our usual times of travel.
On arrival at London Gatwick for my early morning flight, everyone was wearing masks and the queues for security were moving quickly and in the main, socially distanced. The tables where you collect your stuff together at, were marked out so that you were never next to or opposite anyone else and there was plenty of hand sanitiser stations around the terminal. Seating areas were marked out to ensure social distancing and table service was being offered in the bars, restaurants and lounges.
My Easyjet flight out was three quarters full and the flight back was only half full. Embarkation was done by row to allow for social distancing and the captain gave passengers the opportunity not to travel if they weren't going to follow the rules and wear a mask. Cabin crew made regular reminder announcements throughout the flight and generally everyone complied with wearing a face covering for the duration of the flights except brief periods to eat and drink. Onboard services were performed as normal but with contactless payments only and queues for the toilets were limited to two people at a time to limit movement around the cabin and allow for social distancing. Disembarkation was again done by row. I felt very comfortable for the duration of both flights.
For travel to Cyprus, a negative Covid PCR test result is required along with a completed and authorised Cyprus Flight Pass and these were checked at the gate in London and then on arrival in Paphos. The Cyprus authorities to perform spot check tests and on my arrival day it was the Luton flight who were all being tested and on my departure day it was the incoming Gatwick flight that were being tested. If anyone was to be found negative at this point, they would be put in authority provided quarantine for 14 days and if negative, you are permitted to continue with your holiday as planned.
I left the airport terminal within 40 mins of my arrival and headed to the car hire pick up point where my car was waiting for me, all sanitised with wrappers over the steering wheel and gear stick which I was able to remove prior to driving off. When filling the car with fuel, there are staff there with face coverings that fill up for you and payment is by contactless card payment to minimise contact with equipment and staff, so all very safe.
On arrival at the Annabelle Hotel, all staff are wearing masks and teams are regularly going around the property sanitising and cleaning touch points with hand sanitiser readily available to guests and staff around the property. Around the pool, sun loungers were spaced out to allow for social distancing, guests are responsible for their towels and once you have left the area, the loungers are sprayed down and sanitised. The gym was open but being operated by appointment and a maximum of 4 people at any one time and the spa was also open with therapists wearing masks.
Dining at the Annabelle Hotel and sister property next door, the Almyra Hotel was excellent as usual, with the added measures of making a reservation so that they could manage numbers, tables spaced out to allow for social distancing, hand sanitiser being available, staff all wore face coverings and the menu was downloaded via scanning a QR code (see the photos). The service, food and atmosphere was as delightful as my previous visits in pre-covid times.
Overall, I felt very safe and comfortable throughout my trip and can see that if everyone follows the rules around not travelling if you have symptoms, confirming a negative test result, being aware of social distancing, wearing a mask when required and remembering to wash or sanitise your hands regularly, then safe and happy travels is perfectly possible. In the words of Boris Johnson - "Hands, Face, Space" not only works whilst at home, but also whilst travelling too.
I know we are some what off the world opening up fully, but with airport testing looking to be trialled imminently and if we can all work together and follow the rules to make it safe, then hopefully holidays will be back on the horizon sometime soon for us all and I look forward to being able to turn your travel dreams in to a reality when the time is right.
For more information on my experience or the Annabelle Hotel, please do get in touch.