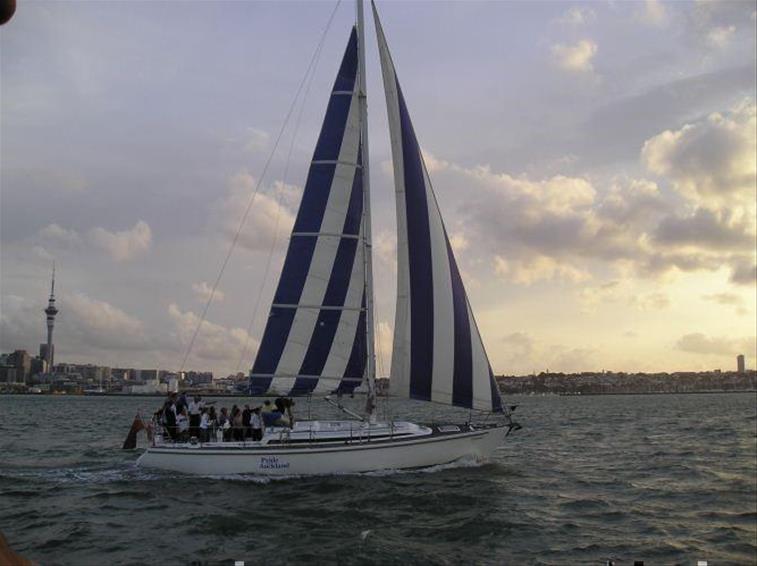 Auckland might be over 11 thousand miles away but it is well worth the visit! I was lucky enough to visit the city on three consecutive years from 2005 through to 2007 and in fact spent New Year's Eve there on all of the occasions. The city is self is very vibrant, with lots going on. The population keep it young and there are many back packers and visitors on their adventures who stop there as a port of call on their trip.
In January I remember the weather being warm but not unbearable. The city itself has a host of activities to get involved with including sky diving from the top of the iconic sky tower. I have to say I was never brave enough for this! I did however manage to spend an evening in a small yacht race around the Auckland harbour bay, one of the stops on the Volvo Ocean Race which is a round the world, yearlong race.
On one memorable occasion we took the ferry over to Waiheke Island, hired a car for the day and explored some of the local vineyards. I highly recommend doing this as an option to get out of the city and explore. The island itself was small, but beautiful and had a really holiday feel to it.
And lastly for the adventures amongst you! A trip to Auckland is not complete without heading over to Rangitoto for the day. Here you can make the 45 minute climb up one of New Zealand's oldest extinct volcanoes. The climb is not too difficult but make sure to stock up on water before your journey as the weather can heat up quickly.