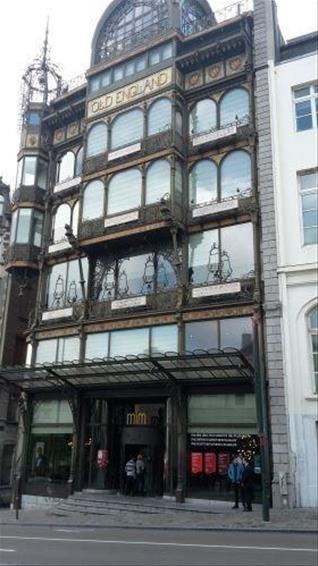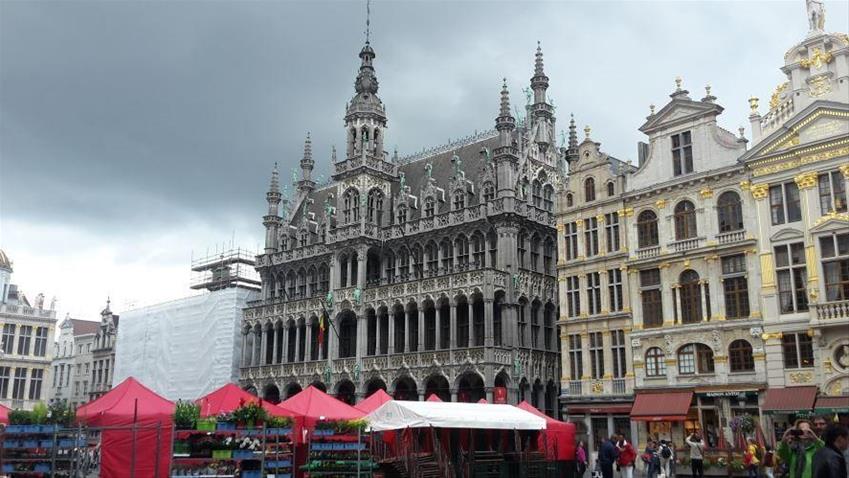 I visited Brussels some years ago for a tennis tournament and never really got the opportunity to explore. After talking to a client about the city and how easily accessible it was from the London area I realised it was the perfect fit for our own trip we were planning in September. Our journey began touring round the UK visiting people and going to a fantastic wedding in Southampton before finally ditching the hired car and boarding the Euro star bound for one of Europe's youngest counties.
After arriving at Gare du Midi, we took the metro in to the city centre for our three night break. The Euro star is 2 hrs and 15 min from St Pancras to Brussels making it a 1st choice option for a weekend break. The metro was simple to use and our hotel, the Radisson Blu Royal was a 10 min walk away. The hotel was 5 star and brilliant. I have to say we decided to treat our selves by staying in this hotel and it was well worth it. The building had been made up by four separate buildings that later in life were joined together to make the hotel. This created a court yard in the middle, which was then covered with a clear roof allowing lots of light in. The court yard, hosts the reception, bar, restaurant, ancient city wall and even a small pond of tropical fish. Central to everything and with fantastic staff I would highly recommend going for that extra treat if you can stretch.
We were able to walk to everywhere around the city and visited the Museum of Instruments…my husband was particularly interested in this place! We also visited the Museum of Belgium, the main churches, royal palace and parks. But the best of Brussels is definitely seen just wandering around. The Grand Place is stunning and you will find your self-wandering around it most days on route to anywhere. The chocolate is to die for with rows and rows of chocolatier shops enticing you in with their smell, not to mention the waft of fresh Belgium fries and homemade waffles. Indulging is definitely the way to go on this mini break.
Of course the beers were also a local speciality so needless to say we made our way through a few of them as we sat outside on the pavement cafes and watched the wold go by.
As a destination for a weekend for two from the south I think it is a great option; however I would say that I'm not sure it would be a great place to go with children as most activities are geared towards adults. The languages are French and Flemish and although most people do speak English the signs are only in these two languages so a bit of basic French will help you understand a bit more of what is going on.
All in all, the trip was fantastic, although again I do think three days was possibly enough. On wards and up wards to the next place!