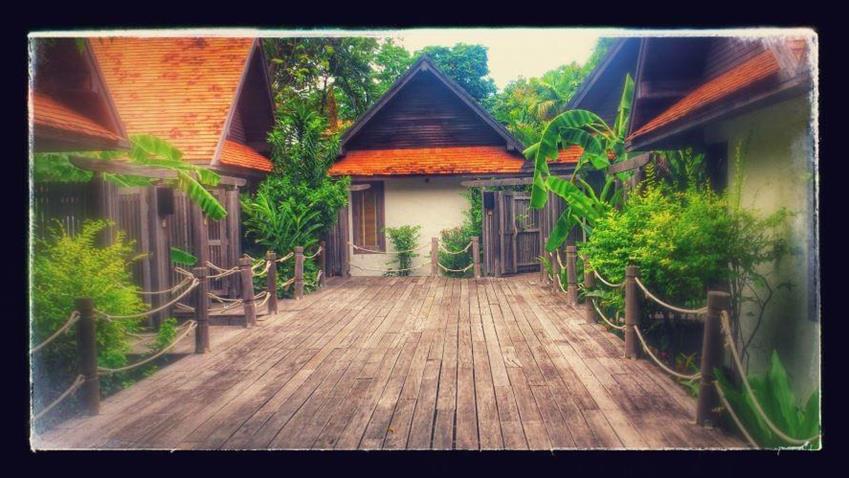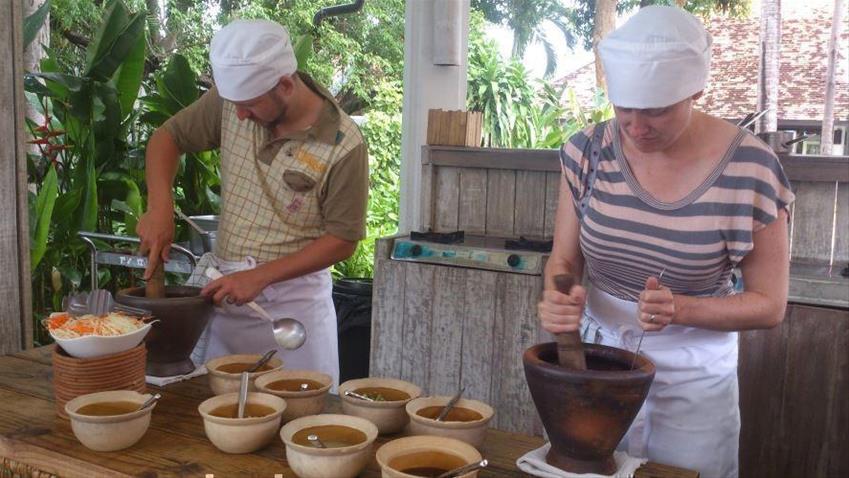 Choosing the right honeymoon can be a nightmare! We hummed and hawed for ages flipping from St Lucia, to Barbados, to Mauritius, before finally deciding on Thailand!
It all depends on what you are looking for in a honeymoon. For us, we were in search of adventure as well as relaxation and Thailand fitted the bill perfectly!
We flew Emirates from Glasgow via Dubai to Bangkok and then took an internal flight up to Chiang Mai. The city has two parts to it, in its centre is the old city which is a 1km square area defined by the ruins of the old wall and city moat, this is surrounded by a much larger and more developed area. We stayed for 4 nights at the Tamarind Village which was in the heart of the old city, a lovely boutique hotel where the staff could not do enough for us. The temperature was warm and humid and most afternoons there would be a down pour which cleared the air nicely!
Our big adventure there was a day trip out to the Jungle. We booked a private tour as we wanted that extra special attention; we were on honeymoon after all! The big day out started with an elephant ride…I have to say this wasn't the best thing I have ever done! In fact given the choice again, I wouldn't do this! It wasn't that the elephants were not being looked after well; it was that they were trained to continually ask for food…and if you didn't give it to them…they would lift their trunks, aim at you and blow! If you have ever smelt an elephant's breath then you would understand why I was so put off! Saying all that, I've spoken to a few people who have done different rides in other places and had a fantastic experience so just make sure you choose wisely if you ever think of going!
After the ride we headed deeper in to the jungle trekking with our guide. This was brilliant as we got to see a lot of wildlife and fruits growing which was quite interesting. After the long hike in we came upon a waterfall in which we stopped for a refreshing swim. After lunch we were treated to a couple of hours on a bamboo raft drifting gently down the river. All in all the day out was fantastic and well worth it.
The other couple of days in Chiang Mai were spent exploring the city, visiting museums, visiting markets, experiencing the spa and of course spending a little time lying by the pool!
After our adventures up north it was time to head south and to our second destination, the area of Hua Hin 3 hours south of Bangkok. We chose Hua Hin as it is developed but yet not too westernised at this point and close enough to Bangkok that we could transfer there easily. Here we stayed at the Evason by six senses. The hotel was gorgeous, and due to being on our honeymoon we were given a room upgrade to a villa with private pool.
Much of this week was spent relaxing by the various pools open to us! We also played some archery, cards, hired bikes and had a day out on Thailand's 3rd best golf course. This really was an amazing experience and having a caddie was a first for me which I could get used to! The other highlight of our trip was a cooking course which we did at the hotel. This was good fun and very educational not to mention filling! We certainly had a greater understanding of the tastes and textures of the Thai food after the experience.
So after 13 days it was time to head home. Did we make the right choice? Definitely! Thailand more than met all our needs and expectations and with the exception of being blown on by an elephant we loved every moment of it!