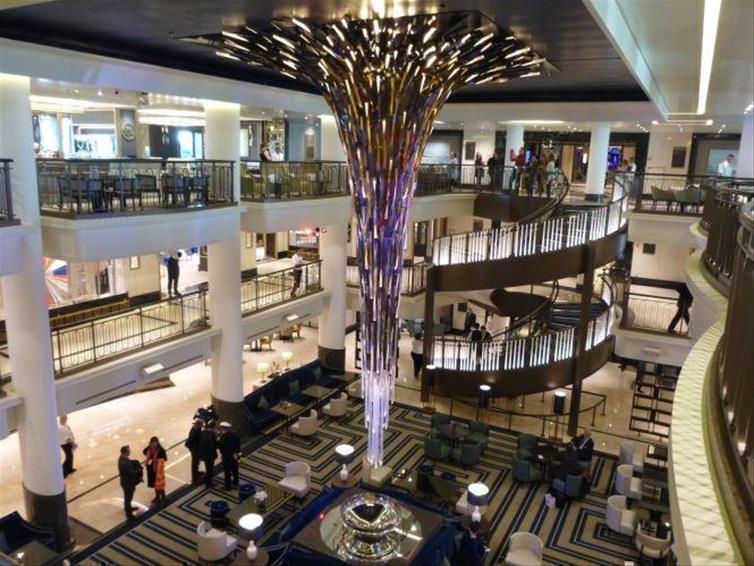 After my stay on P&O Britannia last week I was lucky enough to be featured in an article in the Wanstead and Woodford Guardian:
Woodford Green travel agent selected for VIP tour of new luxury vessel unveiled by Her Majesty
First published Wednesday 11 March 2015 in Wanstead & Woodford.East London and West Essex Guardian Series: by Natalie Glanvill, Reporter
A travel agent was given a first glimpse at Britain's newest luxury vessel.
Nicola Foley of Montalt Road, Woodford Green, was one of 500 advisors from independent travel company, Travel Counsellors, who travelled to Southampton yesterday (March 10) for the official naming ceremony of P&O's Britannia cruise ship.
Britannia bears the same name as the Queen's former Royal Yacht Britannia, which was decommissioned in 1997 after more than 50 years of service.
The 3,600-passenger vessel, which cost £500m to build, is the largest cruise ship designed for the British holiday market.
Ms Foley, 40, watched as the Queen, accompanied by Prince Phillip, named her fifth cruise ship, and enjoyed an exclusive VIP Gala event.
She said: "I was delighted to be invited to such a prestigious event and to be one of the first to see this fabulous ship and to try its facilities for myself.
"She really is a stunning vessel and has set a new benchmark in cruise travel. The whole experience was wonderful and it has been a privilege to learn more about the ship. My business is built on providing a personalised, tailored service and this visit has ensured that I am up to date on everything Britannia has to offer."
The cruise ship will sail from Southampton around the Mediterranean, the Norwegian Fjords, Canary Islands and Baltic Sea during the summer months and from the Caribbean in the winter.