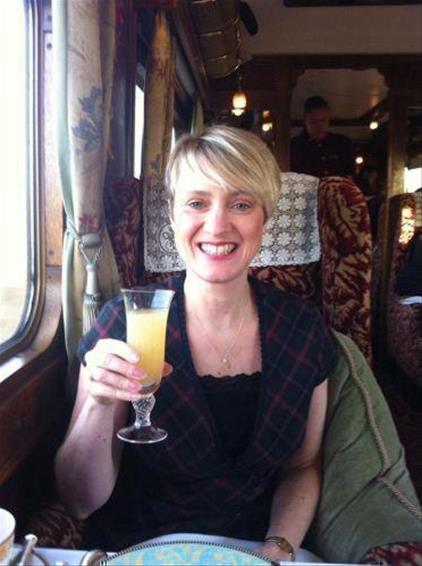 I can't begin to tell you how special and unique the Northern Belle is. The food is outstanding and, for me, one of the highlights of the journey. The surroundings are enchanting with fine linens, silver cutlery and beautiful crockery. The service is attentive, being tailored to the customer, relaxed and chatty, and in no way stuffy or over the top. If you like the finer things in life and appreciate how lucky we are to have this kind of tradition and workmanship in this country you need to try it!
Our trip was a long day with an exceptional five course brunch which was served as the train travelled through some of the most stunning Lake District and Scottish countryside I'd ever seen. The leisurely pace allows you to take in the views somehow with more appreciation than any normal train journey.
On arrival in Edinburgh we took a tour around Holyroodhouse Palace which gave a great insight into the history of the palace and all the royalty who lived there over the centuries.
The journey home on the train saw the lights dim as we tucked into another scrumptious five course evening meal. There was a more jovial atmosphere, the champagne was flowing and there was a buzz in the carriages as we shared experiences of our afternoon in the Scottish capital.
If you have a special occasion, birthday, anniversary, Mothers or Father's Day or just want to treat yourself…..you will not stop smiling. From the minute you set foot on the special carpet on the platform to the minute you are waved off, it's amazing! Do it!