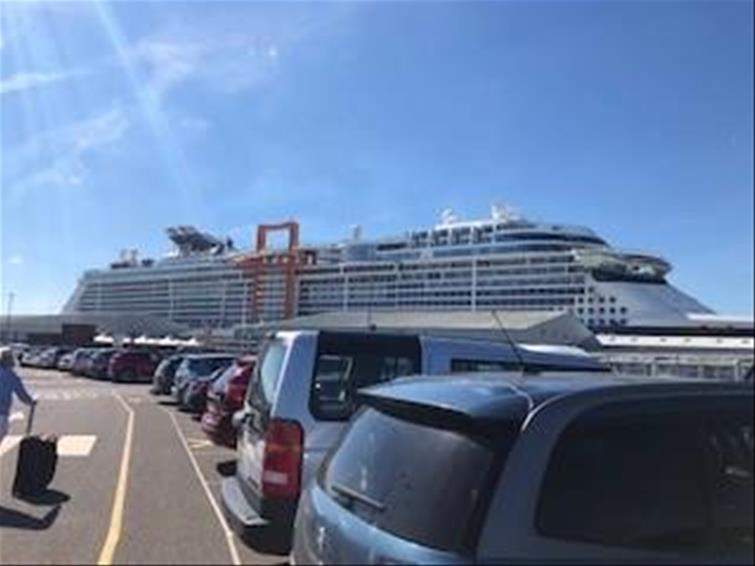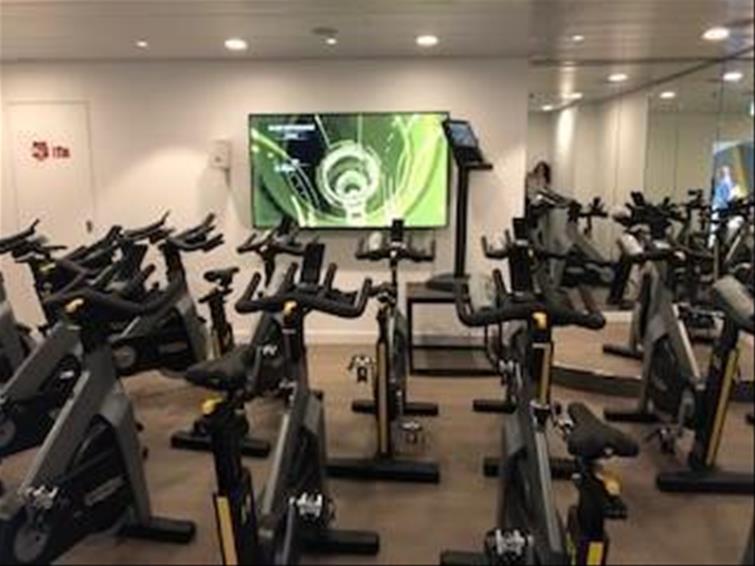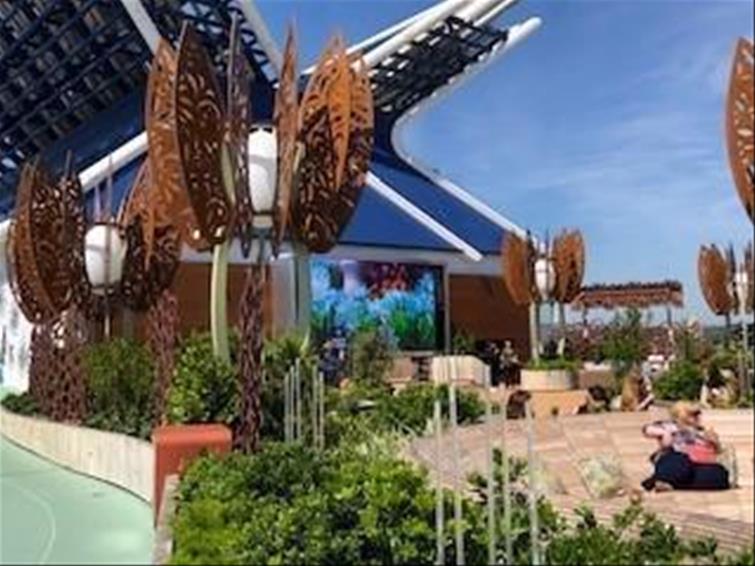 I was so lucky to be asked to join many other agents, VIPs and cruise industry leaders on a 2-night sailing to experience all that this amazing new ship can offer.
I can honestly say that the food, service, design, cabins and layout of the ship were amazing. Your typical ocean view cabin has a floor to ceiling window instead of the traditional picture window or porthole you would expect. The design is all about space and light with some stunning modern twists.
The main feature of the ship is the Magic Carpet. This is a suspended platform that performs different functions depending on which deck it sits. It can be a restaurant or bar with amazing views or when lowered, it is the perfect exit route onto the luxurious tenders to disembark for your excursions.
We viewed fantastic accessible cabins, luxury 2 storey villas with a jacuzzi bath on terrace and we stayed in a cabin with infinity balcony which is perfect to enjoy the views and choose whether to lower the electric window to leave you with a glass balcony.
Every bar, restaurant and public area is a design feature with stunning lighting, art and some very "interesting" extra pieces of art that became talking points during our trip.Live music is played on a stage within the rooftop garden on top deck, with planted areas and relaxed seating. For livelier music and Djs, the main deck pool is the perfect place.
This ship is going to be a real treat and has a sister ship to follow her in 2020. Message me for more details and some great offers.