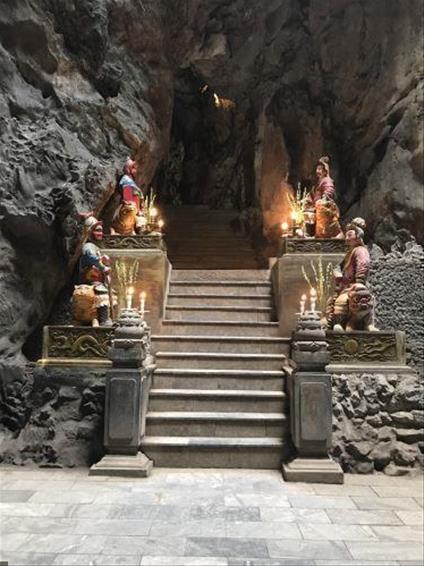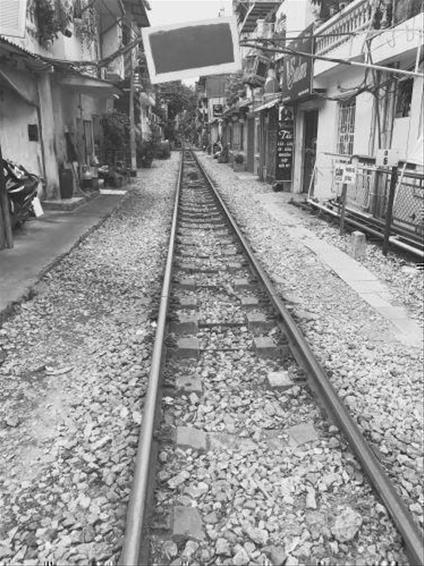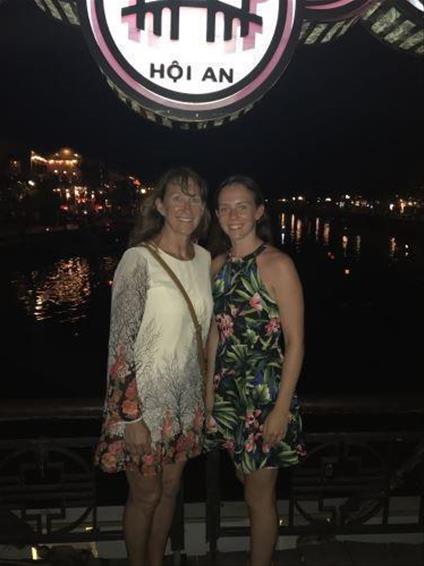 Travelling Through Vietnam
This year's family holiday was spent travelling through the unique and diverse country of Vietnam for three weeks followed by a stop off in Dubai on the way back. Our trip started with a lovely stay in the No 1 Lounge at London Gatwick North Terminal, a luxury I would wholly recommend! We then embarked on a 12-hour flight to Hanoi on Emirates via Dubai. The flight was excellent aboard one of Emirates new A380's, we had seats 62ABC and they had lots of legroom and a widescreen TV, take off was smooth and it was very quiet!
We arrived into Hanoi and joined the visa queue - we had not pre-arranged our visas before we left the UK and had gone down the route of obtaining a "letter of authorisation", you must join the queue on the right-hand side first to give in your forms and passports and then wait for your name to be called on the left-hand side to get your visa – very straightforward and took approximately 30 minutes. TIP: we got off the aircraft and to the visa counter very quickly so we were near the front of the queue but there was a long queue behind us! Our luggage came through very quickly and we were soon out of the airport and into our private transfer to our first hotel – The Impressive Hotel in Hanoi.
During this car journey, we quickly got to grips with the Vietnamese life-style by seeing and experiencing how busy the roads were with motorcycles coming at you from every direction. We arrived at our hotel which was situated in the old Quarter of Hanoi and were welcomed with drinks and fruit, we dropped off our bags and headed straight out to explore the unique streets of Hanoi's old quarter. We spent the afternoon walking around the Hoan Kiem lake which was amazing, as it was the weekend all the roads were closed so we wandered around and watched all the street performers etc.
Overall our two days in Hanoi were busy and hectic, we visited the war museum, a plight of Vietnam to the present day, a prison where prisoners were detained during the French Revolution and American POWs during the Vietnam war and the women's museum which showcased Vietnamese women throughout the ages. It was very interesting and fascinating to learn about Vietnam's history and experience the restaurants in Hanoi and see the many places where you can eat very good typical Vietnamese food.
Our next destination was Halong Bay, it was a four-hour drive from Hanoi which meant we got to see more of the country side and experience a little bit more of Vietnam. Our 24-hour trip on Halong Bay, travelling by boat (Paloma Cruises) through the mountainous stacks and stumps, was short but sweet and very full on with plenty of activities completed in the short amount of time we had. The food provided was absolutely amazing and it was our first experience of tasting all the different Vietnamese food and realising that it did live up to its name as some of the best food in the world. Activities that we experienced included exploring caves in one specific stack that was surrounded by a beautiful beach, kayaking (during a thunder storm!) squid fishing, Tai Chi, visiting a floating village and a cooking class.
Once we'd got back to Hanoi we just had time to have a lovely dinner and then it was time for us to indulge in a new experience, an overnight train ride to Hué. We had booked a 4-berth sleeper for the four of us so we had a nice private cabin but the air-conditioning was on full blast all night so it was very cold and noisy and we didn't really get much sleep. TIP – take warm clothing, take snacks and be prepared for little or no sleep!
We arrived into Hué the next morning, at first glance it seemed a much quieter city than Hanoi and everything was more spread out so a lot more walking was needed to see all the famous landmarks. We visited the famous Citadel which is a large area where the various Vietnamese Emperors lived although a lot of the buildings had been destroyed in the Vietnam-American war. Our hotel in Hué had a lovely but extremely affordable spa where we had some amazing Vietnamese massages. Hué was interesting to visit and a must on a first-time vacation to Vietnam.
The next stop was An Bang Beach in Hoi An, we were picked up by private car transfer and drove via the famous Hai Van Pass as featured on Top Gear Vietnam! On our way, we stopped off at three various places, a lagoon, top of a mountain and Marble Mountain where we went into caves and got to see ancient Buddhas.
After a fantastic 3-hour drive, a definite must if you are travelling between Due and Hoi An, we arrived at our lovely home for the next 6 nights – The Life Beach Villa on An Bang. We spent these six days relaxing and recuperating whilst getting a tan in the beautiful Vietnamese sun. There are lots of different restaurants within walking distance of our villa and we ate some beautiful Vietnamese food.
After 6 nights, we moved into the city of Hoi An and spent another four nights in at Banana Garden Villa which was closer to the town and allowed us to explore Hoi An. We used these four days to get some amazing new clothes made at a local tailor and eat yummy food at a small local restaurant which was within walking distance from our villa – a two course meal with beer for the 3 of us was coming in around £10! It was now time for us to move on again so we took another over night train to Hoi Chi Minh City, luckily this time it wasn't as cold and we got a bit more sleep than last time.
We arrived into Ho Chi Minh city 5 hours later than scheduled due to a delay but apparently this is to be expected on the Vietnamese railways and we were quite lucky that only one of trains was delayed. We checked into our hotel, Saigon Prince, and went straight out again on a private tour to Cu Chi Tunnels. Throughout our journey our local guide, Jackie, told us all about the history of the Vietnamese war and the way of life for the Vietnamese people during their 100+ years of war.
On our way, we stopped off at a place where people who had deformities from the chemicals used during the war were employed making bowls, pictures and other beautiful objects with egg shell, Mother of Pearl and paint – most of the profits they make here go back to the workers. The Cu Chi tunnels were amazing; we got to go down tiny tunnels and went 100m through a tunnel that was used during the war, we also saw some of the machines that the Vietnamese used to trap the Americans. Overall it was a wonderful experience and we all learnt lots about the war and the history of Vietnam.
After spending the evening in Ho Chi Minh our next adventure took us to the Mekong Delta by a local bus. We spent 3 hours travelling through the Vietnamese country side on the local bus with various stops at "service stations" and eventually arrived in the Mekong to be met by three motorcyclists ready and waiting to take us to our final destination. We had 24 hours at a homestay, Jardin du Mekong, near the Mekong River with activities including; travelling by mopeds, cycling through the Mekong Delta, cooking classes, foot massages, river boating and exploring markets.
Once our 24-hours were up we headed back to Hoi Chi Minh City to spend our last day of our three-week holiday in Vietnam there. We visited a statue of Hoi Chi Minh, went to the Hoi Chi Minh Museum, visited the War museum and looked round some shops. Overall Hoi Chi Minh was a very different city to the rest of the country as it was more cosmopolitan and filled with high rise buildings and expensive shops, it was almost like being in a different country all together. The next stop was Dubai.