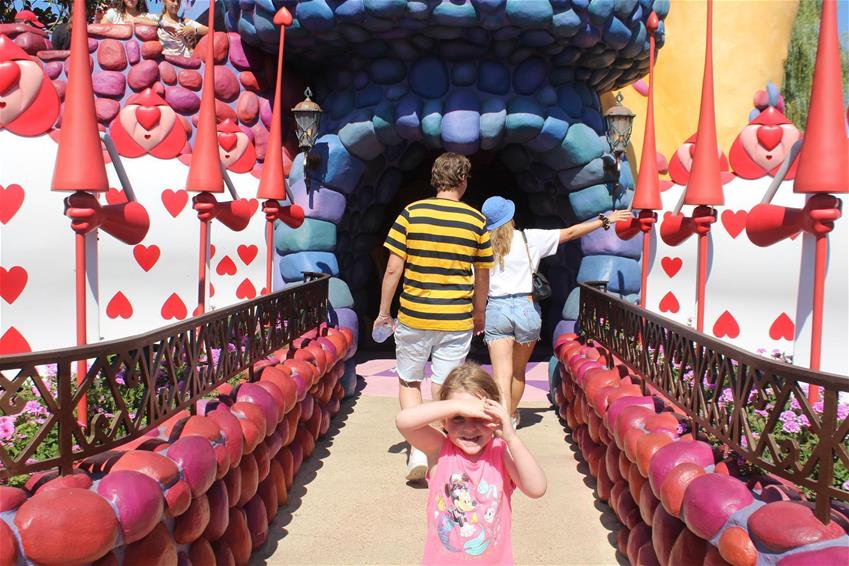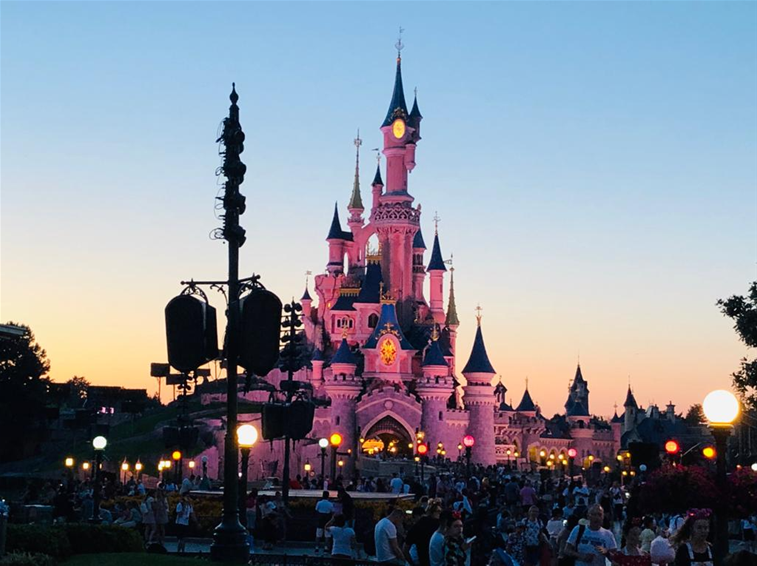 So you've got your tickets, booked your hotel and worked out how you are getting there, but holidays to Disneyland Paris need some prior think time. Planning and strategy are key if you want to make the most of your time (and all the money you have spent on tickets!)
Firstly, have a think about what you want to get out of this visit, are you more interested in the Disney Characters and the parade, or are you all about the thrills of the rides? Depending on how long you have you probably won't be able to do everything, so setting priorities is important.
How much time should I spend in the parks?
There are 2 parks at Disney Paris – the Disneyland Park and the Walt Disney Studios Park. Disneyland is split into four themed lands – Adventureland, Frontierland, Fantasyland and Discoveryland. Each land has a mix of larger rides, smaller "family" rides, themed attractions you can walk around, and show venues. In general, if you have smaller children you will want to spend more time in Fantasyland. Walt Disney Studios is a smaller park with less smaller rides and attractions for little ones and more "Big Thrills", as well as obviously film studios themed attractions.
Generally, 2 days in Disneyland and 1 day in Walt Disney studios should be enough, but if you choose to spend 4 or 5 days at the parks you will then be able to do shorter days and have more time to spend relaxing back at your accommodation, this is ideal if you have young children for whom a long day at Disney can be very tiring!
The most important thing is to download the app which keeps you up to date on current queues in both parks so you can plan your day. It also has all the daily show times and an interactive map.
What are the best rides?
Disneyland Park
Which rides to prioritise depends on the ages of your children, but firstly take note of the list below which is where the queues generally are:
Phantom Manor Frontierland Any Height Big Thunder Mountain Frontierland 1.02m Indiana Jones Adventureland 1.40m Pirates of the Caribbean Adventureland Any Height Peter Pan's Flight Fantasyland Any Height It's a small World Fantasyland Any Height Buzz Lightyear Laser Blast Discoveryland Any Height Star Tours: The Adventures Continue Discoveryland 1.02m Star Wars Hyperspace Mountain Discoveryland 1.20m
Get to the rides with the biggest queues as early as you can, as queues build up throughout the day, peaking between 11-3pm. If you are not watching the parade one day that's also a good time to get on the most popular ride.
Things to Explore
Le Passage Enchanté d'Aladdin (10 minutes) La Cabane des Robinson (20 minutes) Adventure Isle (20 minutes) Sleeping Beauty Castle (20-30 minutes) Alice's Curious Labyrinth (20 minutes) Les Mystères du Nautilus (10 minutes) Liberty Arcade and Discovery Arcade (15 minutes)
Walt Disney Studios Park
Ratatouille and Crush Coaster and the Twilight Zone Tower of Terror (1.02m) are arguably the best and most popular rides in the Studios but Slinky Dog, RC Racer (1.20m) and Toy Soldiers Parachute drop (81cm) can also attract queues at peak times.
Rock n Roller coaster (1.20m), the fastest rollercoaster at Disney Paris currently, usually has very short queues and available fastpasses.
The Studios also have several great shows and film themed attractions, the most popular being Mickey's Magic show.
How does the Fastpass system work?
Here's how it works. You go to the ride you want and head to the area signed "Fastpass tickets" put your Disneyland ticket into the Fastpass machine and it will shoot out a Fastpass at the time shown on the sign above. We found in August that these times were normally 2-4 hours ahead of the point you were requesting the Fastpass, so at 11pm you would get a pass for 1 or 2pm. Once you have a Fastpass for a ride, you cannot get another one until 30 mins before your next Fastpass ride is due, so if you get a Fastpass for a ride scheduled at 1pm, you can't request another one until 12.30pm.
The Fastpass system works best in the morning, so the key is to prioritise the rides which you think you want most and use your first fastpass there. By 2pm many of the Fastpass machines are closed so use the morning to get on those big ones (see below)
Some rides also operate a parent swap system...one adult queue with the child and then the next adult (or adult and child) enter through fast track entrance which is super useful.
TIP! If you wear the outfit that matches the movie ride you can sometimes get fast-tracked and skip the main queue.