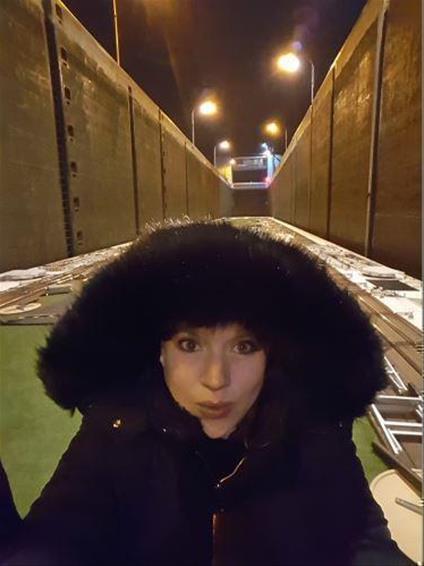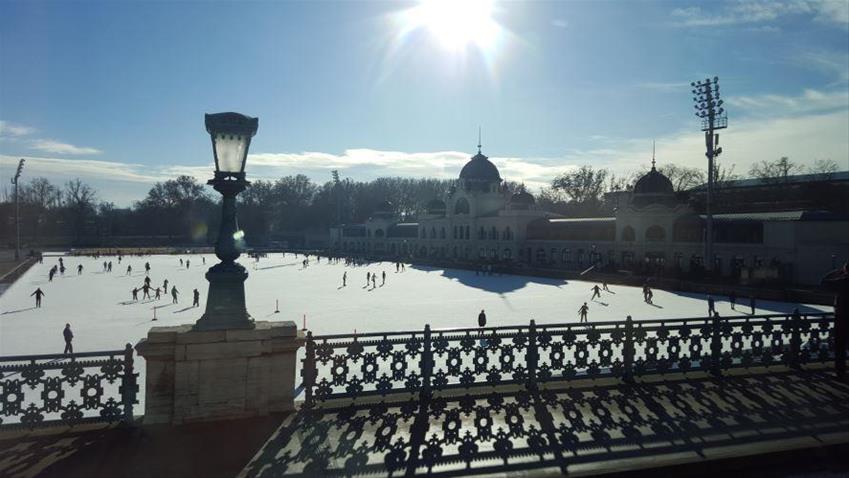 I am a converted river cruise fan! Why I haven't done this before is beyond me; river cruising is without a doubt the best way to see multiple destinations in one trip. You unpack once, you get fantastic views right from your cabin, excellent service, good food, exclusive excursions, on-board entertainment and an all-round unforgettable experience.
The trip that got me raving like this, was an eight day cruise on the Emerald Sun sailing from Nuremberg in Germany to Budapest in Hungary. I was lucky enough to be chosen as part of a group of travel agents to experience this itinerary early in December 2015. Although I am sure the summer would be an amazing time to cruise down the Danube as well, the timing was just perfect for me. Everywhere we went we had Christmas markets, various flavours of Gluhwein, and gingerbread biscuits in all shapes and forms. It was fabulously festive and highly recommended if you like Christmas markets.
We did five countries in eight days, how amazing is that? The best for me must have been the day we started in Germany, drove through the Bohemian Forest for an excursion to the Czech Republic, and met up with the ship again in Austria! You can honestly spend as little or as much time on the ship as you wish. You sail mainly through the night and when you wake up in your next destination there are excursions and enough free time available to really get a feel for the city you are in. With Emerald Waterways the majority of land excursions are included in the price of your cruise, as well as gratuities, which makes for excellent value for money.
The highlights of my trip were definitely Budapest, Vienna, and Cesky Krumlov. I'll start with the latter and leave Budapest as the grand finale it deserves.
Cesky Krumlov is a UNESCO World Heritage Site, a small medieval town with cobblestone streets in the Czech Republic which is definitely worth a visit. The bell tower in the gothic castle provides you with panoramic views of the town that is nestled in the horseshoe shaped Vltava River. If you have lunch in Cesky Krumlov, save some space for Trdelnik as your dessert which is a traditional Slovak cake and sweet pastry, originally coming from Hungarian-speaking part of Transylvania, Romania.
Vienna is really something special. It is a beautiful city with majestic buildings and the Christmas markets were just phenomenal, in my opinion the best of the whole trip. Being famous for its coffee shops, we got recommendations from our local guide about more traditional coffee shops in the city centre and off we went…a gigantic apple strudel with a café latte later, and I could barely walk! But it was so worth it! One of the best excursions of the itinerary must be the evening in Vienna. You get whisked away to an abbey on the outskirts of Vienna for an exclusive classical concert for Emerald guests. Whether classical music is your thing or not, it is an amazing experience and something not to be missed whilst in Vienna.
And finally you glide into Budapest as your last destination, and what a way to finish! I am completely in love with Budapest. It is an extraordinary city with amazing beauty, both old and new. Rich with culture and history, with amazing architecture and friendly people. The Danube really comes to life in Budapest with all the big buildings right on the riverbanks. I would highly recommend an evening cruise with cocktails and canapés to experience this picturesque city lit up at night. A day is way too short for this beautiful city though, especially if you want to experience one of the many geothermal baths the city has to offer, so definitely extend your stay with a couple of nights in Budapest after your cruise.
Next on my river cruise wish list…The Mekong in Vietnam! So watch this space…