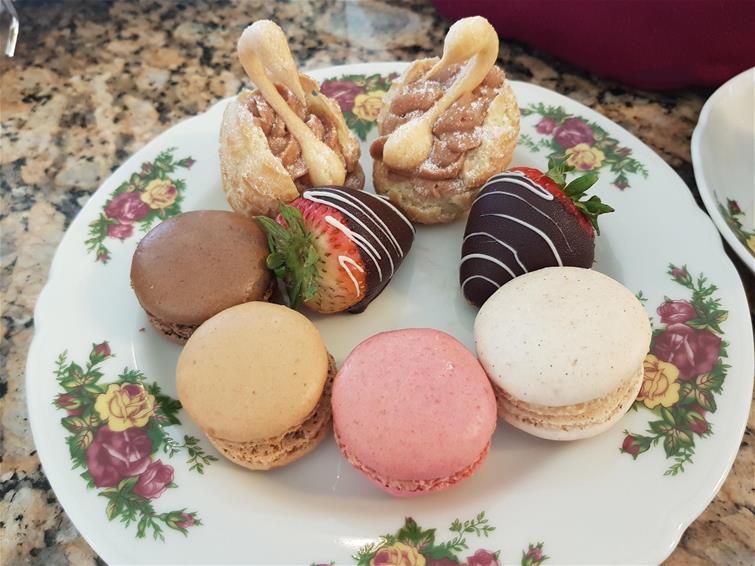 In July 2019, Travel Weekly, the UK travel industry's market-leading publication, launched a competition that got the industry buzzing – the 10th and final edition of their famous Cover Stars competition. It was open to all travel agents in the UK and Ireland, including previous winners, and there were 12 prizes up for grabs. 12 of the most coveted prizes going – each winner would feature on one month's cover of the Travel Weekly magazine with an accompanying article AND be sent on an incredible, all-expenses paid VIP trip to Walt Disney World in Florida.
As well as being passionate about travel and helping my clients get the most out of every trip, I am a lifelong Disney fan. This competition ticked all the boxes for me and I didn't need to think twice about entering. Not surprisingly, there were a record number of entrants (170) and a record number of votes (more than 22,400). Votes were cast by customers and followers on social media, based on quality of service they'd received. I won a place! I can't tell you how excited I was! I was the only representative from Travel Counsellors to win.
THE TRIP
In October 2019, I met up with our Disney Destinations host and my 11 fellow Cover Stars in the V-room at Gatwick airport. That was the start of our VIP treatment and set the tone for the whole trip. For the duration of our stay, all our food and drink was paid for, as were all transfers and transport. After our Virgin Atlantic flight landed in Orlando, we got picked up in a limo-style VIP shuttle bus and driven straight to our hotel and home for the next week. We were staying in the recently-opened Gran Destino Tower at Disney's Coronado Springs Resort, a beautiful hotel at the southern end of the Disney World area. It is a bit of a departure to the usual Disney accommodation – there are definitely nods to Mickey Mouse but in a very subtle way. The hotel has a Moorish feel and was inspired by an unfinished collaboration between Walt Disney and Salvador Dali, which explains the sweeping staircase and décor.
DAY 1
I was one of the first to have my photoshoot for the Cover Stars cover so I was up at 6.30am on our first full day and whisked straight into hair and make-up. Before the trip, we each had to choose our outfits and mine had a real 1980's feel which was then matched by my hair and make-up. I truly felt like a model for the morning – treatment I could get used to! People were stopping and asking who I was, thinking someone famous and glamorous had come to town.
My shoot was in Sunset Boulevard in Hollywood Studios, with the Tower of Terror as my backdrop. My 80's style was offset perfectly by the magnificent scenery. Nothing was too much during the shoot. If the photographer needed a bin moving out of the way, the Disney team would whisk it away. If an extra prop was needed, the Disney team would find it. I can't wait to see the final images.
Once my cover shoot was done, it was time to hit the first of four parks. The days followed the same routine – while someone was having their shoot done in the morning, we had free time to visit areas on our own before meeting up later with our tour guides for our VIP trips around the parks. Our guides planned each day around what our hosts wanted us to see and do. We were super lucky and skipped all the queues (apologies to the patient people waiting!). We had VIP seats and treatment throughout our trip on rides, shows, firework displays and restaurants, complete with videographer and photographer to capture our experience.
Our first park was Hollywood Studios where I'd also spent my glamorous morning. This park is home to some of the big rides and there is something for everyone, from Toy Story Land to the Star Wars experience, Sunset Boulevard and more. We tried out the new Slinky Dog ride as well as the fantastic Star Wars: Galaxy's Edge. That was just like stepping onto the film set – there were characters everywhere and the attention to detail was incredible. Everything is scaled and coloured exactly as we know it from the films and every single element has been included for a reason – nothing extraneous at all.
I piloted the Millennium Falcon (very glad to skip that queue) and visited Oga's Cantina for an exotic traveller's cocktail – not entirely sure about the frog's droppings in my drink but they were tasty! (Not a real frog or real droppings, by the way.) Everything about the cantina was authentic and just like being on location.
The last stop on our first day was the Fantasmic Show, a trip through Mickey's imagination, ending up with him fighting Disney villains, all accompanied by a soundtrack of incredible music, pyrotechnics, lasers and animatronics. And all enjoyed from the best seats in the house, a private area with an unobstructed view and a delicious dessert buffet. Amazing!
DAY 2
Spa Day! We were whisked off in the morning to the Saratoga Springs Resort to experience the luxurious Senses Spa. Inspired by wellness retreats of 19th century New York, this is a fabulous place to unwind and relax with an enormous choice of treatments, from facials and massages to nails and more.
After such a strenuous morning, our next stop was the Grand Floridian Hotel for lunch/afternoon tea. This Cinderella-themed hotel has a whole host of restaurants and we sampled the delicious food at the Garden View Tea Room, overlooking the gardens and pool. There are traditional English morning and afternoon tea menus, as well as a Disney Princess option.
That evening we visited the BoardWalk, an area inspired by the great boardwalks of some of America's famous coastal resorts. A huge variety of shops, restaurants and nightlife venues stretch along the quarter of a mile waterside promenade. There really is something here for everyone: open air movies and televised sporting events, every type of restaurant and eatery plus shopping, dancing, shows and seasonal events. I can highly recommend dinner at the Flying Fish!
Read Part Two for the rest of my Disney diary!