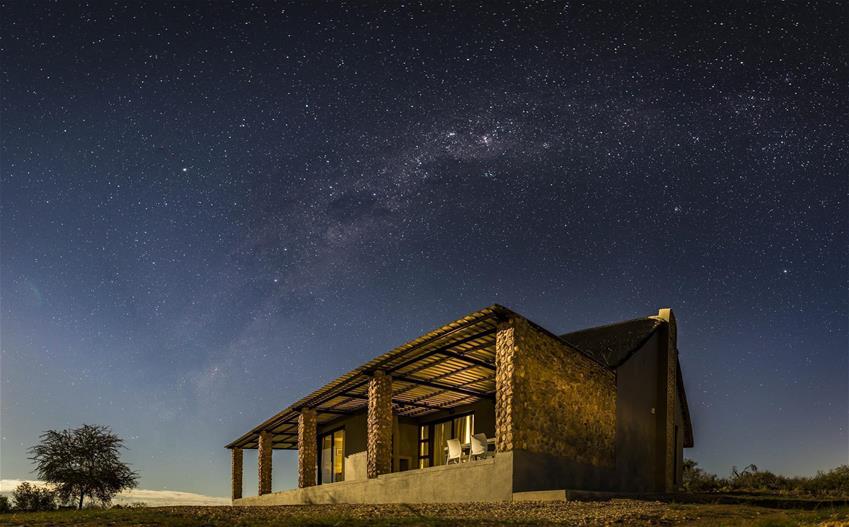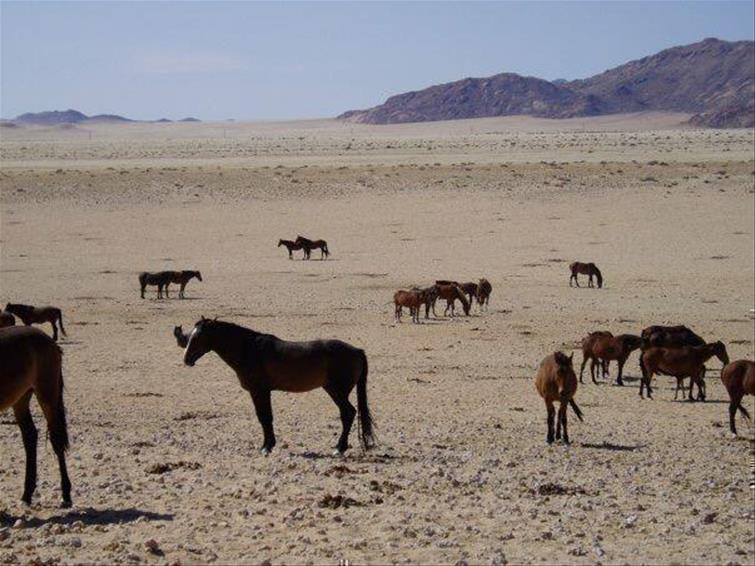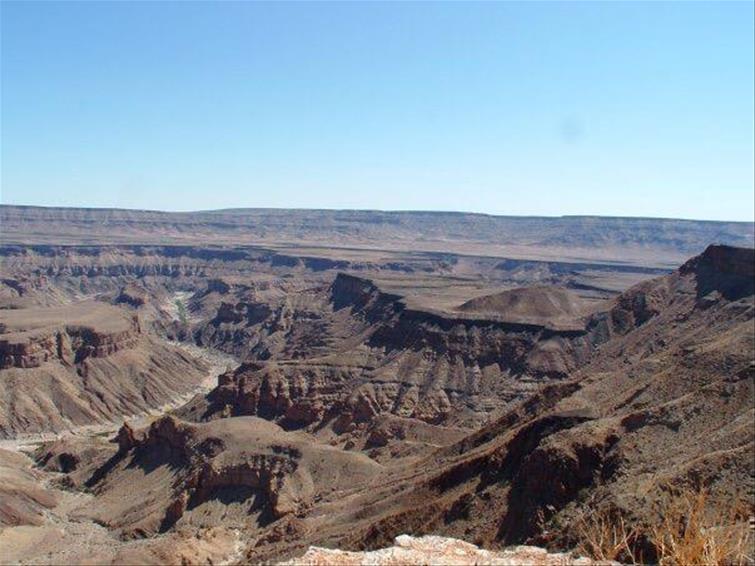 Back in 2007 I was living in Cape Town and was half-way through my final year at college, where I was training in all things travel and tourism. The opportunity came up to travel to Namibia with my family so instead of sitting in an exam room I headed out with my parents and aunt on a 3 week self-drive holiday that will remain in my memory forever. Actually, my memory is all I really have to rely on as there aren't loads of photos left from that holiday but there are few to give you a taster of what you could experience.
Firstly, some fab facts about Namibia. 1. It's the safest country in Africa – comparable to the safety levels in Europe – so it's super family friendly. 2. It's one of only two countries in the world where you can see desert elephants. 3. The iconic Sossusvlei sand dunes are some of the highest in the world. 4. The largest population of free-roaming cheetahs make their home in Namibia. 5. It is also home to the largest population of free-roaming black rhinos.
Deciding on where to go to in Nambia will depend very much on your main interests and how much time you have to spend there. For just under two weeks travel you would be able to do either a northern circular route or a southern circular route. To the north, your travel will be very much focused on landscapes and wildlife with visits to the Okonjima Nature Reserve, Palmwag and Etosha a must for the best of the best safari. Although Namibia's population is relatively small, they still have 13 different ethnic groups. In Damaraland you can get to know more about the Damara tribe at the Damara Living Museum.
More for those that are on a second visit to Nambia or those who just aren't wildlife superfans - The south is all about spectacular landscapes. You should visit Fish River Canyon (the world's second largest canyon), the swirling red sand dunes of Sossusvlei and the other worldly town of Swakopmund – a town with a very German touch to it nestles between the crashing waves of the Atlantic Ocean and the sandy dunes of the Namib.
If, like my family, you have 3 weeks to spare then you could plan to see all of it! For weather and safari, the best time of year to go would be during our summer and Namibia's winter. It's drier and cooler so some layers for those early morning and night time safaris are a necessity. It is also possible to go over our winter months, January's average rainfall is roughly 88mm and daytime temperatures on average can reach 35°C. The downpours are usually in the afternoon and it's a very dry heat in Namibia so far more bearable than perhaps other destiantions.
For me there are three of highlights that really stand from my Namibian holiday. Getting to see the Namib Desert Horses. During their winter months the climate and when we saw them it was evident that local farmers had helped them out with hay and water. No one is absolutely sure where these horses come from, they are the only known wild herd on the continent. Some think that they are descendants from riding and cavalry horses from the German settlers.
While we were in Sossuvlei we got to stay just outside the park where we stayed in a luxury tented camp. As we enjoyed our BBQ you could hear the calls of the wild animals all around you. This might sound slightly scary but you'll have to take it from me, it was truly magical. Then to get to head into the park the next day and experience the stark contrast of red rising dunes tower over white clay pans with the remains of long-dead trees jutting out almost in defiance of their fate.
My final and most memorable experience has to be in Etosha. When we got to the park we found that our accommodations in the national park were being renovated, which meant we were blessed with a cheeky upgrade (don't we all love those!) Our rondavel was a double storey building which meant that my aunt and I got to share the room with the view while we were there. On our first night we were both woken by the distinct grunting sound of a lion. We waited patiently on our balcony and low and behold a male lion sidled up to the watering hole in front of us. I think it's the fact that you can hear and see and almost feel that the wildlife is all around you that made this trip so exciting for me.
Namibia is also accessible to pretty much anyone who wants to adventure through this incredible country. You can join in groups, ramp up the adventure and self-drive through or perhaps you're keen on seeing an aerial view of the country with a Fly Safari. There are many different facets to the country and ways of seeing it. If you've never been, it's one country in the world you should definitely put on your holiday bucket list.