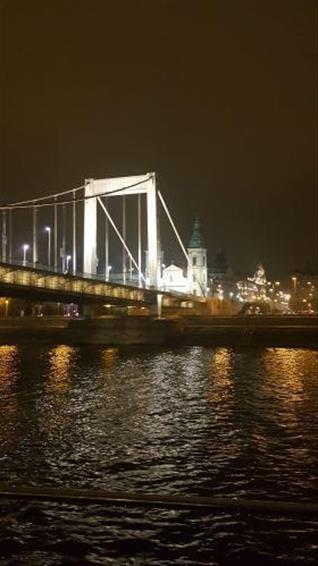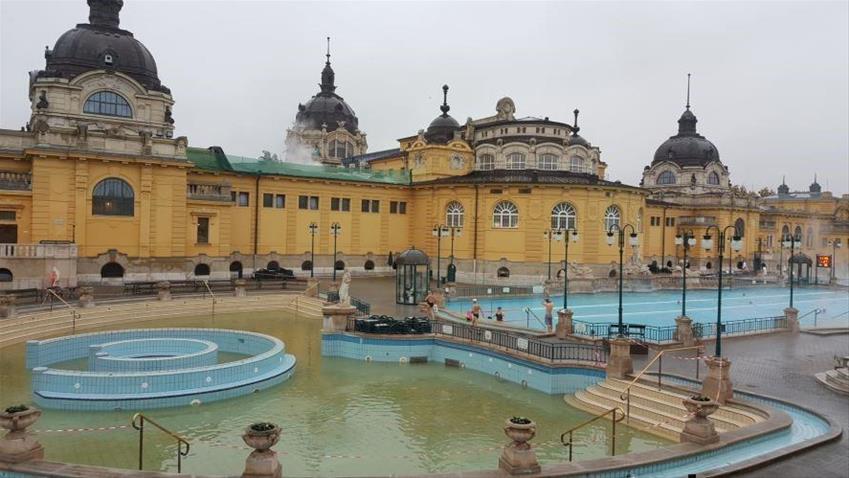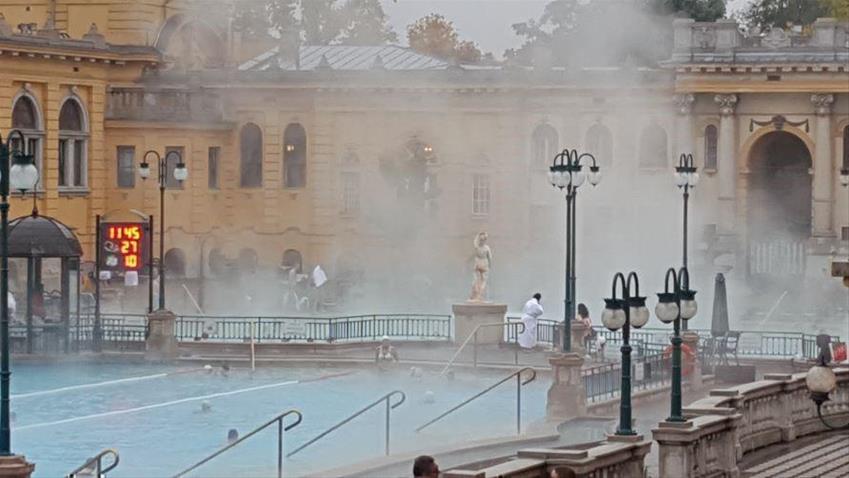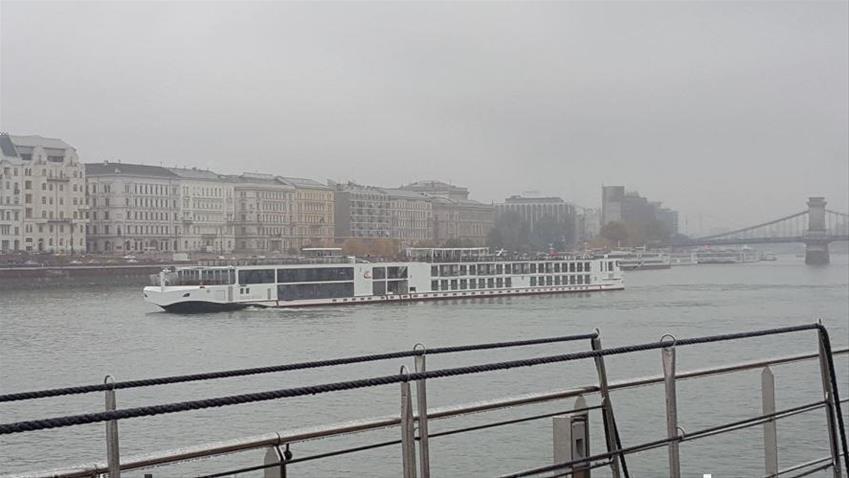 The Travel Counsellors Gold trip is Travel Counsellors way of rewarding me for achieving my target and retaining my Gold status.
This year, the trip was a luxury River Cruise on the Danube. I flew out to Budapest and boarded the Scenic Jewel, where I headed for the bar with its panoramic windows to meet my fellow Gold TC's. Eventually, Valerio, my butler showed me to my stateroom where my luggage, which I hadn't seen since the airport, was waiting for me.
I'm still amazed at how spacious these river vessels are and indeed they're actually nicknamed spaceships.
After dinner on the first night, we sailed up and down the Danube so we could see beautiful Budapest at night. After docking up we stayed overnight in Budapest and next morning joined one the many excursions organised by Scenic and offered to all guests complimentary. They call it their Enrich programme.
We went to Szechenyi Baths - 20 different thermal baths, all different sizes and temperatures ranging from 18 to 40 degrees. The building itself is beautifully ornate and on a rainy dreary day in Budapest, the outdoor thermal pool, heated to 27 degrees was a great experience. On the way to and from the Baths, we were given a short city tour of Budapest by day.
Back on board the Scenic Jewel, all drinks and snacks including 24hr room service and the in-room mini-bar are included in the price you pay and the food was absolutely outstanding.
Your butler is on hand 24hrs for anything you might need and every member of staff could not do enough for you. The ratio of staff to passenger is 1:3 so you do feel very pampered.
We set sail for Vienna and the panoramic windows really come into their own as you sit in the bar area with a book or a group of friends and a drink and watch the world go by.
On arrival in Vienna, again you can either take one of Scenic's excursions from their Enrich programme, stay on-board and enjoy the Spa area or hire one of the electronic bikes that Scenic carry on-board and do your own thing. That evening we were treated to a night of Ballet and Opera at the Palais de Liechtenstein before heading back to the ship for a bowl of Goulash and more drinks and music in the bar.
Our trip was a short three night section of a seven night itinerary. It was long enough to get a very good feel for luxury river cruising and who this product would suit.
Luxury river cruising is usually enjoyed by people who 50+, retired or nearing retirement, maybe they've done extensive ocean cruising and are looking for more intimate smaller ships which are able to get into the smaller ports around the world. The 5* ships are pricey but excellent value for money as everything on-board, including the Enrich programme is included in the price you pay. It's a fantastic product and would be ideal for a special birthday or anniversary.
If you think you'd like to try river cruising, get in touch, I'd love to hear from you.