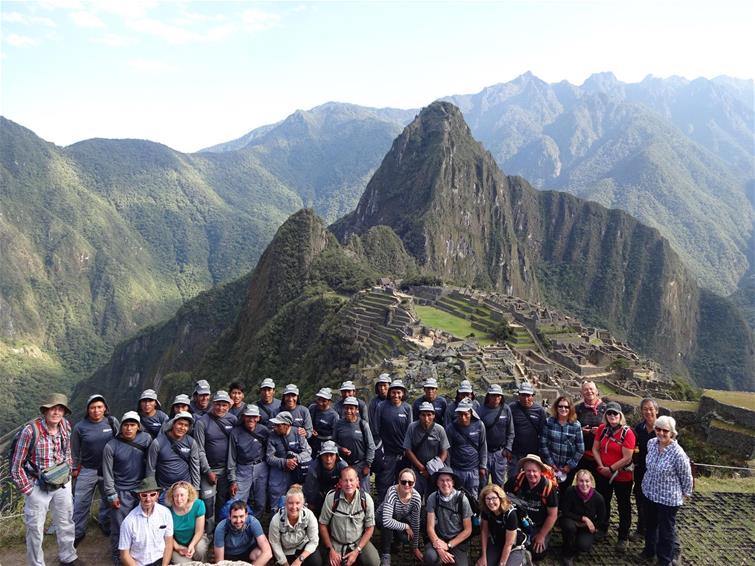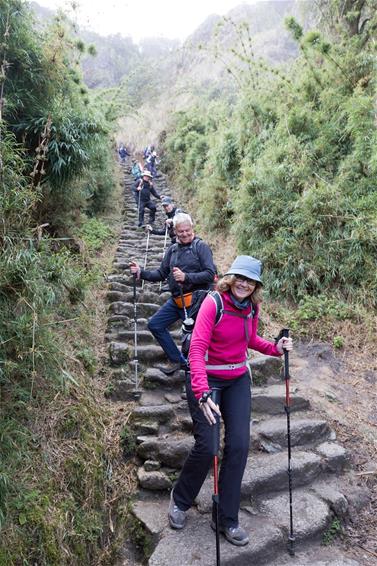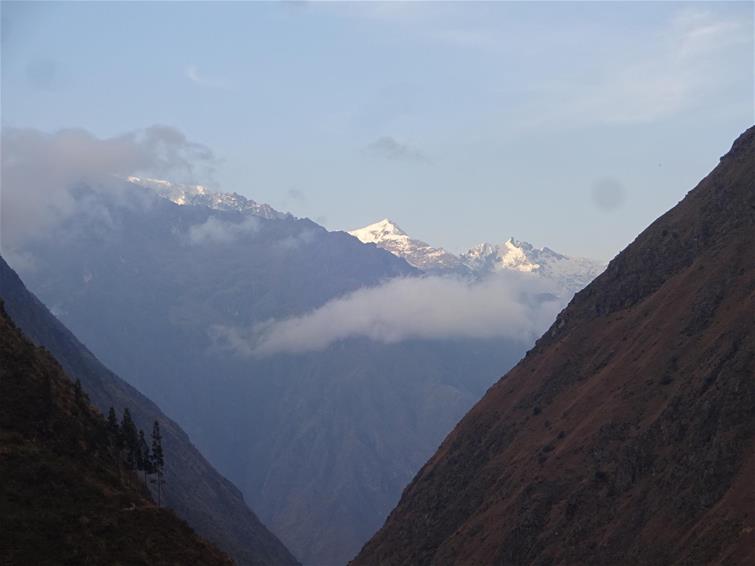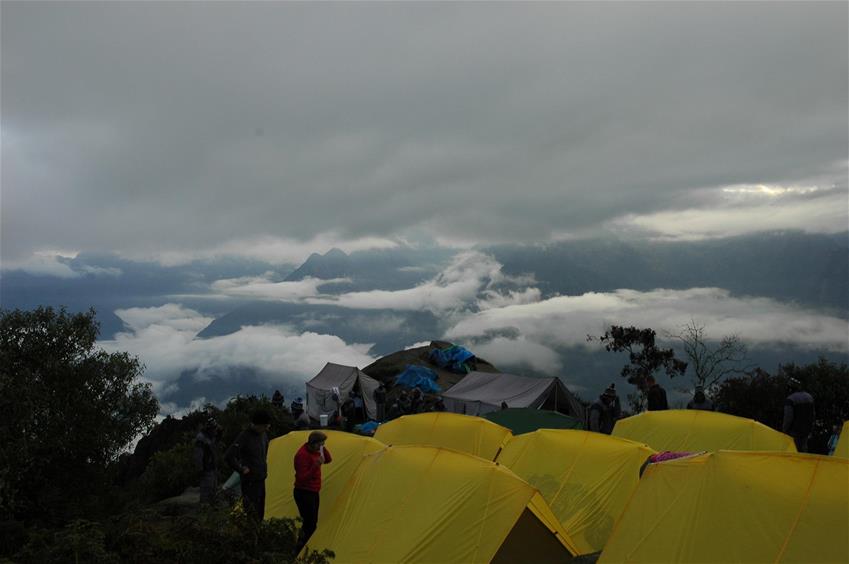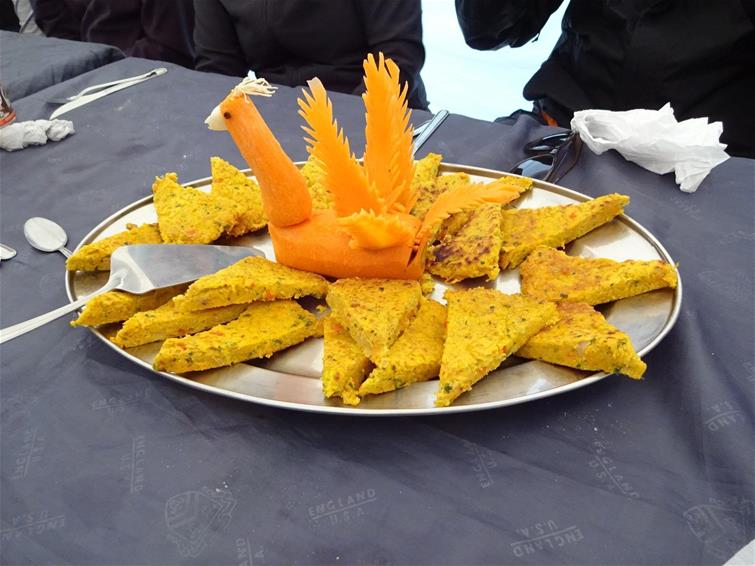 A truly awe inspiring trek through rugged meadows, to hidden valleys surrounded by snowy peaks to high mountain passes. We walked through hamlets, cactus gardens, and fields of corn, visiting different magnificent Inca ruins along the trek culminating at the phenomenal Machu Picchu. Peaceful, calm & quiet; unbelievable and breath taking in more ways than one! We generally only saw a few other hikers, porters and a few local people. I expected to see more hikers on the Inca Trail, it was a pleasant surprise for us to have the trail to ourselves most of the time and not find it a motorway of trekkers. Most people wore walking boots for the support around their ankles, but you could get away with walking trainers as long as they are waterproof. Most of the walk is either up steps or down steps, so do hire the walking poles to take the pressure off your knees.
With 2 chefs, 22 porters, 2 guides and 16 of our group ranging from 28 years of age to 70, not one of us expected the sheer luxury we received over the 3 night/4 day trek. Table service and 3 hot, tasty and varied meals a day, it wasn't what I had expected. I was pleasantly surprised and pleased with the hygiene standards. The porters carried everything that we needed for the 4 days, even the dozens of eggs!
The Inca Trail is doable for anybody that leads a reasonably active life. If you enjoy walking in the hills, then you will love this trek. The difficulty is the altitude and uneven, worn steps when wet. The guides make you walk very slow to assist with the transition of the altitude. On day 1 the track was dusty, but the rest of the trek you are walking on a stone path. Day 2 is the hardest day, walking up to Dead Women's Pass at 4,200m, with roughly 5 hours of walking up steps and 2 hours of walking down steps. Day 3 is the most beautiful day walking in the cloud forest and finally on day 4 after the last tiring climb up hill to the Sun Gate you see Machu Picchu in all its glory. Making you wonder what Hiram Bingham thought when he discovered the site in 1911.
I would walk the trail again tomorrow with no hesitation and would love to also walk the Moonstone Trek.
How I found a day on the Inca Trail
5.30 am, woken up with a bowl of hot water outside your tent (one per person). 6.30 am – Breakfast (toast, pancakes, porridge) Snacks are handing out to each person for your day rucksack. Set off walking around 6.30/7 am. Lunch – soup, rice, meat & vegetables 4 pm ish – Finish walking - Greeted with a bowl of hot water (one per person). 5 pm - Cheese & biscuits, popcorn and hot chocolate or hot drinks served. 6.45 pm - Evening meal (potato, rice, omelette, meat & pudding). 8 pm – Bed (thermals may come in handy)
Top Tips & a few things to help you pack better than I did.
Locally and before you travel you will be given more detailed information.
If you get chance and need any washing doing before you set off on the Inca Trail, get it done in Cusco. It is cheaper than Puno and seemed to be easier. Take a pillow case to put your clothes in at night to use as a pillow.
Take toilet paper, toilets were always put up for the lunch stop, if permanent toilets weren't available. At the campsite the toilets were always put up and used, rather than using the toilet blocks which were available at some of the campsites.
The landscape is at its greenest in October, but September is also a good month for partaking in the walk.
Take a change of footwear for at night, so you don't have to wear your walking boots; you can give your feet a rest. Remember the mosquito spray and try and keep your arms and legs covered up.
Wear sun cream at altitude as even though the air is colder, the sun is still intense.
Try and pack lightly and the most important thing you can do is walk slowly and at your own pace and keep drinking plenty of water.
Consider hiring the roll mat, sleeping bag and walking poles, rather than taking your own.
Poo bags are handy for your snack rubbish.