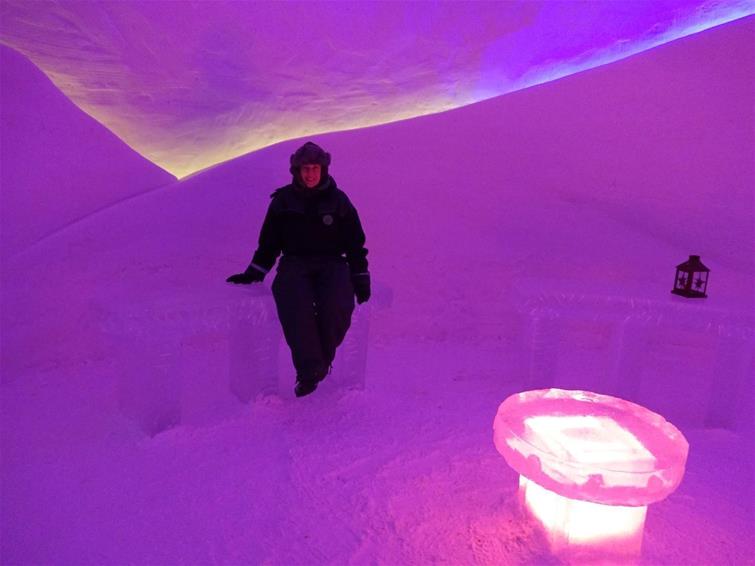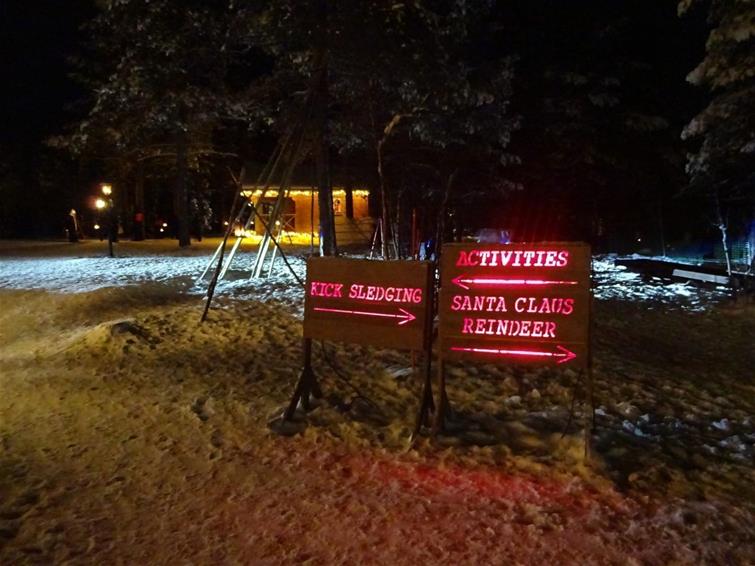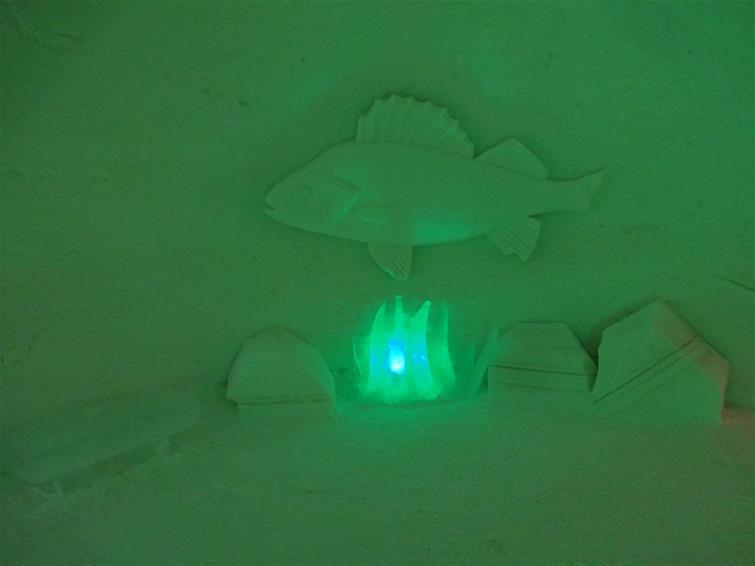 On the 19th December I experienced a day trip to Lapland in Search of Father Christmas. I crossed the Arctic Circle on an expedition to find Santa in his homeland, and most importantly in an authentic setting in the heart of Finnish Lapland. I've returned with precious memories that will last forever.
From the moment I landed at Enontekio airport, the sight of the snow on the trees and the sudden temperature drop to -10°C, I knew I had landed somewhere special.
After getting kitted out with thermal snow suits and boots I was whisked from the airport grounds on a snowmobile and sleigh transfer to a small hamlet set beside a frozen lake-shore. On arrival the priority was to book an appointment to see Santa Claus.
The activities on hand and included in the cost were a range of traditional Arctic activities including husky, reindeer and snowmobile rides. One of the main highlights for me was learning to drive a snowmobile, a group of 6 of us with a leader set off on the frozen lake for a drive. Tobogganing, kick sledging and stiga's plus an amazing snow castle with ice sculptures and carvings and ice tables, added to the whole experience. You get roughly 6 hours to experience everything, which is plenty of time.
On tap was food and drink. Unless the souvenir hut enticed you, no money was needed.
It was magical. Genuinely magical. And not that fake commercial magic. A moving experience with the landscape, activities and of course the private visit to see Father Christmas in his secret hideaway in the forest, only reachable by snowmobile and sleigh.
Top Tips
Make sure all activities and the hire of snow suits and boots are included.
The day trips are a long day so if you live far away from the airport you fly from, it's worth you considering staying in an airport hotel for the night before you fly and the night you fly back.
As soon as you arrive book to visit Father Christmas.
Yes, it is a tiring day for adults and children, but it is well worth it. An experience of a lifetime which will never be forgotten and well worth every penny; if you go with the right tour operator! 2 night and 3-night trips are also available. Don't hesitate to contact me on 01832 238050 for more information.