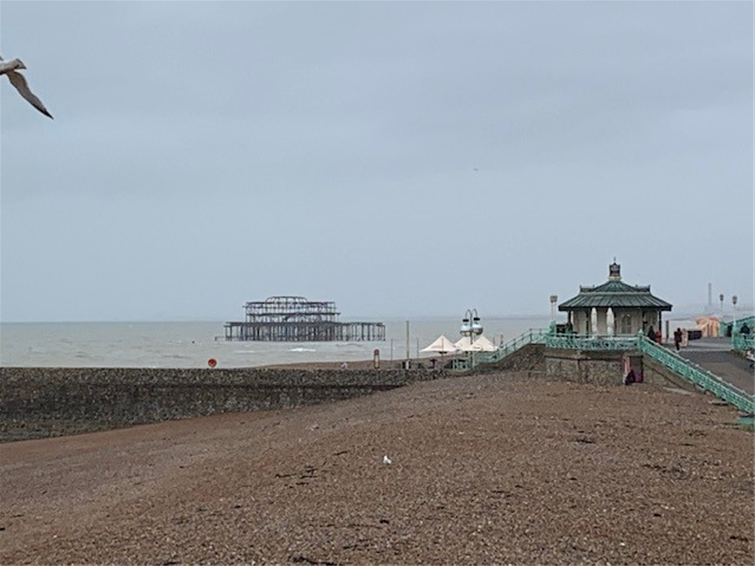 We spent half term (4 nights) at a luxury lodge in East Sussex, we have never been to this part of the UK before so decided to see as much as we could within a few days!
The lodge is just outside of Hailsham and is 20 minutes from Eastbourne and 40 minutes from Brighton.
Our first trip was to Eastbourne, for February the weather was gorgeous, sunny and cold (as on the coast very windy as well!) We parked in a multi-storey carpark Cineworld there. This was a short walk away from the Pier which had stunning views across the English Channel. It had arcades, sweet shops and fish & chips! There was even a Zoltar machine in the arcade for anyone who has watched the film Big!
Our second trip was to Brighton, the weather was a bit grey and miserable but this didn't stop us sight seeing and enjoying another new place to explore! Brighton was a lot bigger than I expected, we parked in a shopping centre car park in Churchill Square, this was fairly central for shops but also to walk to the famous pier! The Pier was huge and lots of entertainment including arcades and funfair rides, also lots of small shops/cafés. The have a sea life centre and lots of your normal chain shops but a lot of boutique type shops as well. There are several stunning hotels on the sea front and these have perfect views looking out at the English Channel.
Our last trip was a lot closer to where we were staying, 5 minutes up the road to Hailsham. Surprisingly there is a lot to do in Hailsham, they have supermarkets (Tesco, Asda & Waitrose), restaurants, takeaways, shops and coffee shops! If you didn't want to go far from the lodge then you can get everything you need from Hailsham!
We can't wait to return the area to explore it further!