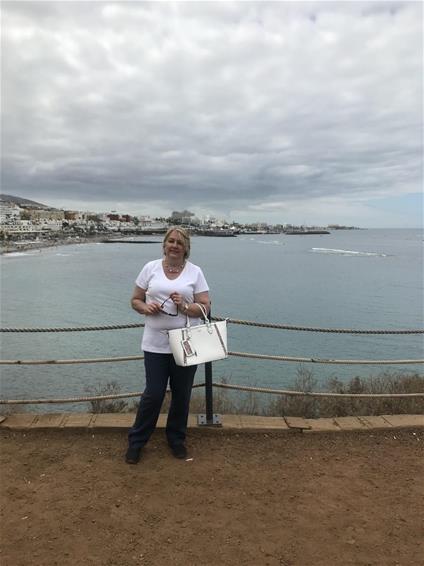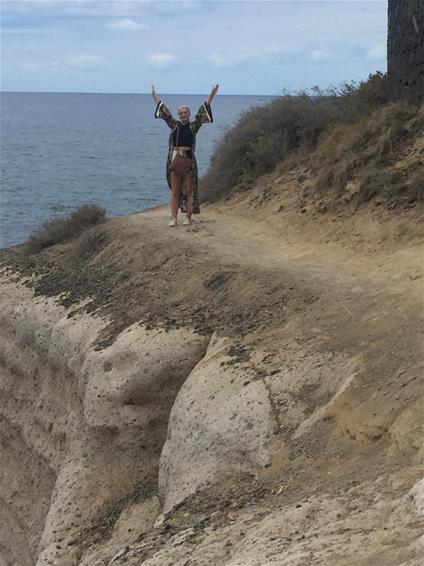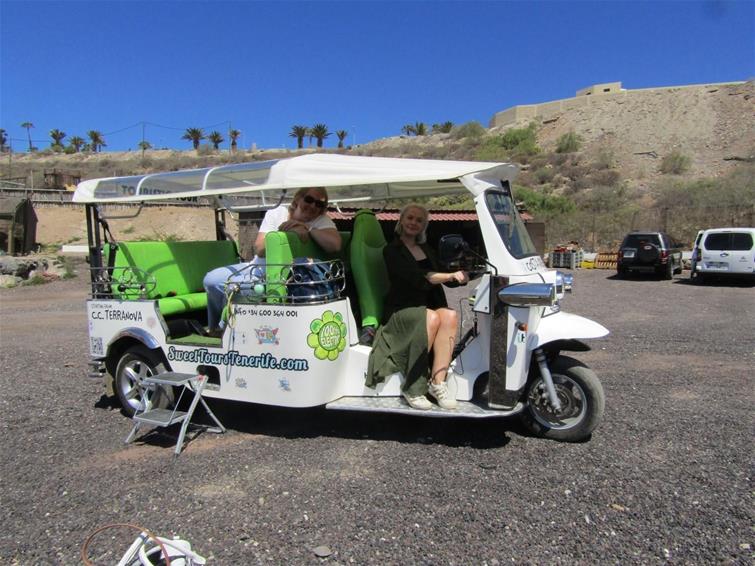 In June, this year I travelled to Tenerife with my daughter Eve. I chose Costa Adeje as it is very popular with my clients and I wanted to experience this myself first hand as I had not been before.
I stayed at the newly refurbished Iberostar Sabila, which is a luxury 5* hotel and is only 15 minutes from the airport. I received a warm welcome and glass of prosecco on check in. All the rooms in the hotel have been decorated in the same style. The wood is light and the carpets along the corridors are deep rust which is to reflect the hot lava of the nearby Volcano at Mount Teide. Inside the rooms the walls are decorated to reflect local plants and birdlife, particularly the red chested Robin.
Facilities in the rooms are excellent, with free Wi-Fi, double bathroom sinks, separate toilet and glazed showers with two powerful showerheads. A nice touch is the magnifying mirror and powerful hairdryer. There is a well-stocked mini bar and Nespresso coffee machine.
Along with the TV, there is a system to allow you to plug in your smart device and play your music through the ceiling speakers.
There is a fabulous pool with bar and restaurant. The hotel has a gourmet buffet style food market serving regional delicacies around different stalls, with live music and magnificent views. There is an America Restaurant which serves breakfast lunch and dinner. The breakfasts are unbelievable with an enormous amount of choice. There are around 20 breakfast cereals, and the same amount of fresh juices, cold meats, fish, pastries, egg stations, and sandwiches. There is even a chocolate fountain and free prosecco!
I particularly liked the large open communal spaces in the hotel, complete with shops and art galleries and a chill out area with the use of Apple Macs and printers and complimentary coffee.
There are lots of restaurants and shops to suit all tastes and budgets within walking distance of the hotel. There is a long boardwalk that you can easily walk to the next beach and up to several villages too. We walked up to La Caleta which is a traditional fishing village with a lovely harbour. There are some great restaurants selling fish from the bay. There is a very small beach, but it has large rocks, ideal to sit or dive from.
Another beach area near to the hotel is the Playa del Duque, this beach is large and sandy and has lots of cafes. Be sure to visit the amazing del Duque shopping Mall, if you are wishing to purchase designer brands. If you are looking for something a little cheaper, there are two markets nearby on a Thursday and Saturday. There is also a free shuttle bus to go up to the Siam shopping mall and the Siam water park.
There are lots of excursions in Costa Adeje. There is a fabulous tour of the Volcano national park that can be done in half a day. We chose to take a trip in a tuk tuk up to the banana plantations which was great fun.
There are hotels and villas to suit every budget, weather is good all year round which makes Tenerife and Costa Adeje very popular with the British. If you would like help in planning your trip, let me know.