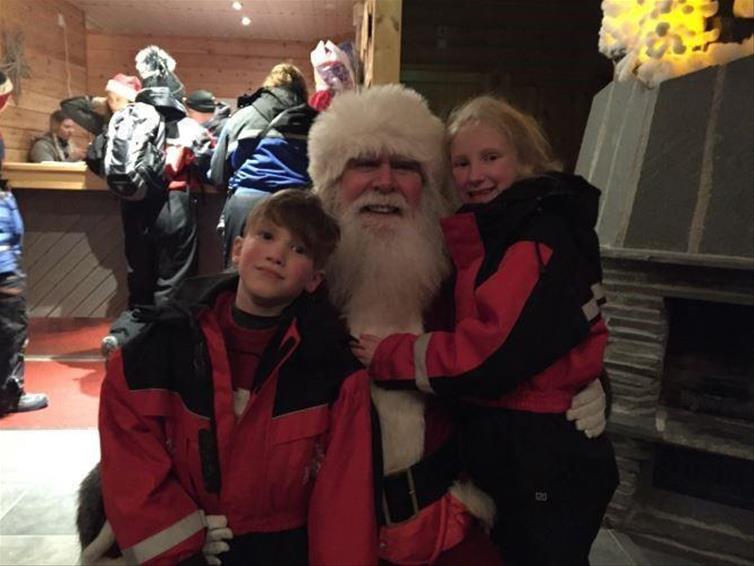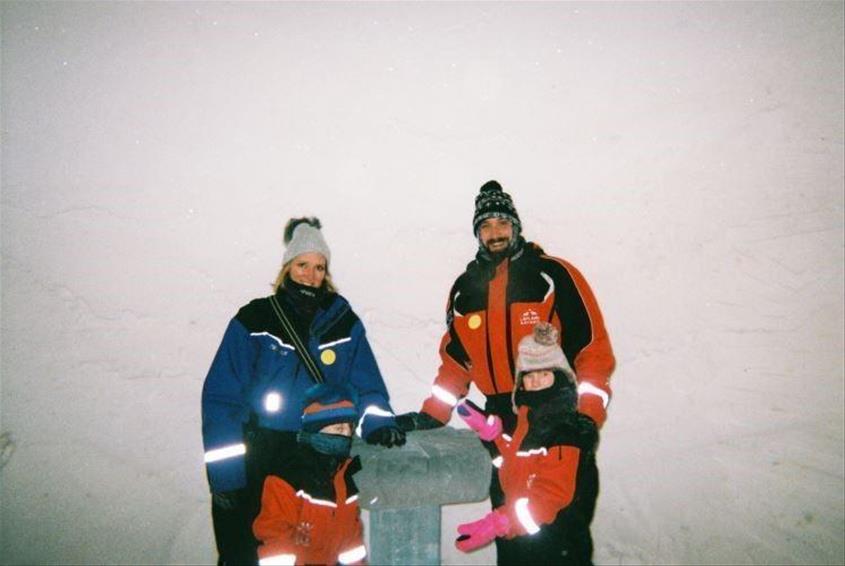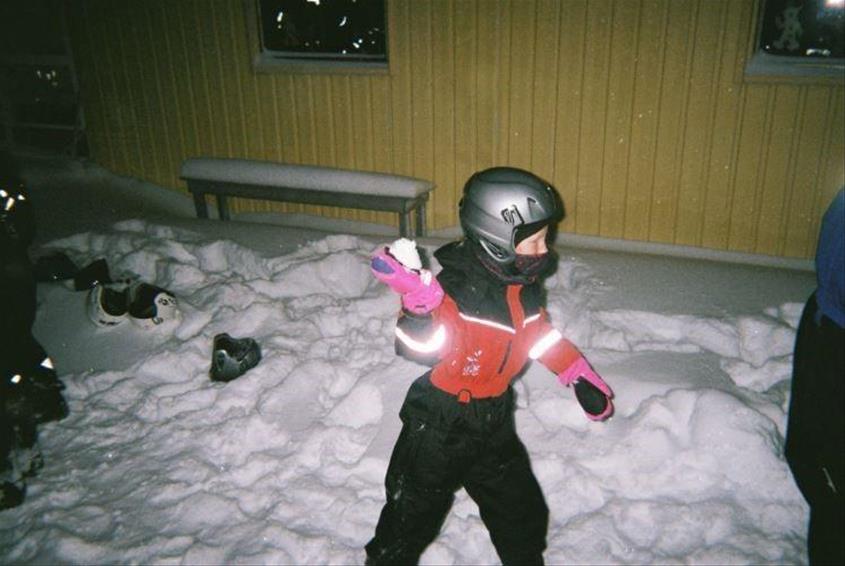 Well how to begin? Years ago, I was told that if I ever took the children to Lapland, that would be the holiday that they would most fondly remember for the rest of their lives. Having just returned I have no doubt that this is true.
We told the children (who are 7 and 5 years old) on the morning before we went and then headed straight for the airport after school - they were so excited to be visiting Father Christmas in Lapland! We were going on a day trip, so with an early flight and a long day, we stayed at the airport the night before. The fun started from check in, there was a real buzz as the children met other families arriving for their adventure! Breakfast was served on the plane along with singing, jokes and games.
Five minutes before the plane started its decent in to Finnish Lapland, we all put on our extra layers - coats, scarves, hats and gloves followed before leaving the plane. It was magical to see the snowy landscape below us and the buzz of excitement when we touched down was electric.
On landing we walked to the terminal and were given snowsuits and boots to wear. We took our seats in a sled and were covered with blankets before being whisked through the frosty landscape. Weaving through frozen trees as we went. The children had never seen snow like it! It was lunch time but already dusk.
As we reached our destination dusk turned to night, the fairy lights and open fires around the site added mystery and warmth. We had our time to visit Santa and were free to explore the activities on offer. First the children rode push sleds, before discovering sledging! The large welcoming cabin offered hot drinks and a three-course buffet lunch - the perfect rest stop.
After lunch we took a reindeer ride before driving snowmobiles around a frozen lake - even the children had their own snowmobiles to drive - they loved it! We explored an ice house and took a hot drink, then it was our turn to visit Father Christmas!
We were taken on a sled down in to the woods, where we waited by an open fire. We were given a direction to head and we followed twinkling lights down a tree lined path. Soon we saw an elf, dancing and calling to us. The children ran ahead to meet her. We walked over to a small cabin and when she opened the door - there was Father Christmas, in his finest red coat, stood by the fire checking his list. It was a magical moment - straight from the front of a traditional Christmas Card. We were star struck!
The children gave him their letters and he read them perfectly, answering any questions they had written. We talked for a while and had the opportunity to take some photos together. It was such a lovely and personal experience. Father Christmas gave them an early Christmas present and discussed promises to go to bed early on Christmas Eve.
There was still time for another magical experience, another highlight, although there are so many! Sat snuggled together as a family, covered with blankets, in a wooden sled - the sound of the excited husky dogs chattering as they worked, as we were whisked through the winter wonderland, looking up at the stars is something that I will never forget.
It has been really hard to try to sum up this incredible experience, there is so much more I could add. I would love to talk more about it - let me know if I can tell you more!