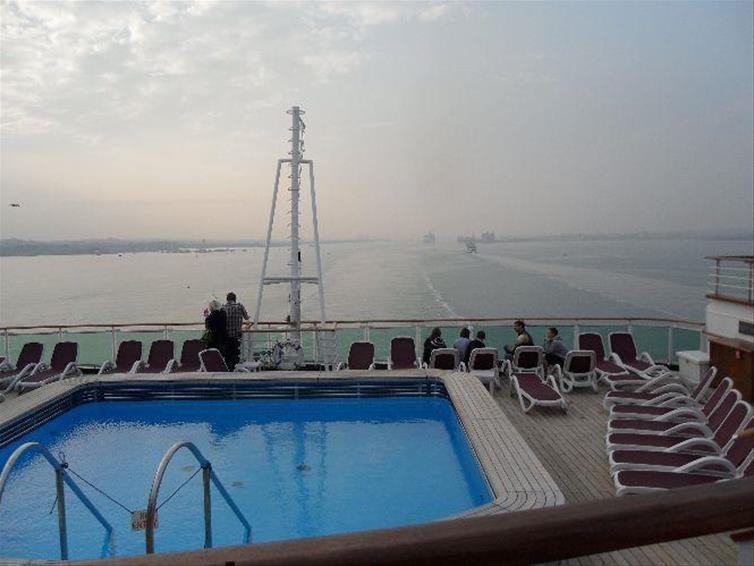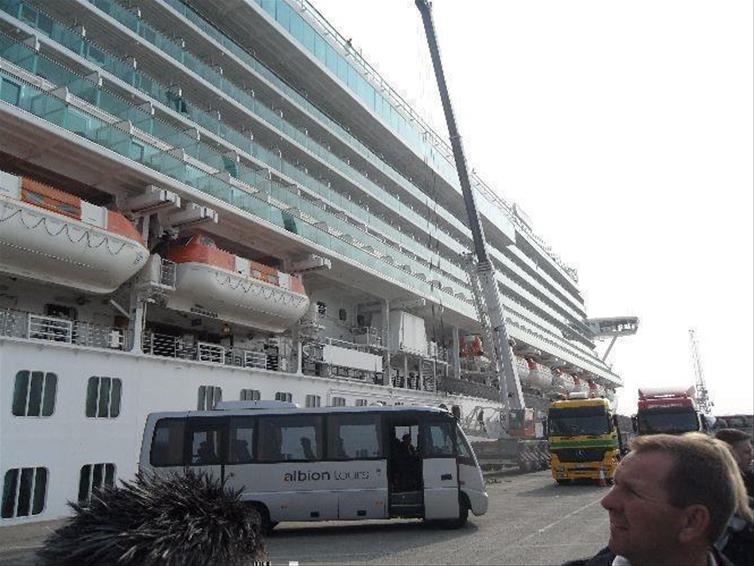 As we have never cruised before we decided to try one of the P&O 2 night cruise to Bruges.
We checked in at Southampton on Friday lunchtime and parked our car at the cruise terminal, this was around £30 for the 2 nights and it was definitely worth it! Getting on board was really easy and then we were ready to embark on our adventure!
We could not get into our cabin until 3pm, which wasn't a problem as they had already taken our suitcase at the terminal. The sun was shining, so we sat by the outdoor pool and soaked up the sunshine (and a few cocktails!)
The cabin was perfect for what we needed; I think if we did another one I would have an outside cabin so we could see daylight! They have loads of storage space though and tea/coffee making facilities that are stocked up regularly. We set sail at around 5pm - just as we were preparing for our evening dinner and entertainment, which was the informal night. We chose to eat whenever we wanted so we were not tied to any times. The food was amazing, loads of choice and really fresh. At any time of the day and night you can eat in one of the restaurants! After our meal we watched Journey South sing, which we actually found to be very good! Then we went and tried our luck in the casino, spending too much money in the process!
Saturday morning we docked in Zeebrugge. Breakfast was delicious and lasted until 10am, good for those who like a lie in! There were organised trips you could do with P&O, however we just got the coach to a nearby town (10 minutes) and then the train into Bruges (10 minutes)! Bruges is very pretty - lots of cobbled streets so not so good for those in heels. We had a walk around the shops and sampled the famous Belgium chocolate!
We had to be back on the ship by 4pm so it could set sail back to Southampton. Saturday night was the formal night so everyone got dressed up. The Four Tops were playing and there was also a Comedian performing in one of the bars.
We woke up on Sunday morning and we had docked in Southampton! We had to be off the ship quite early, but we had time for breakfast and then made our way off the ship. We could just walk to the car from the ship; it was very easy no hanging around waiting for taxis.
The Ventura is HUGE! I never thought it could be so big! I am surprised we could find our cabin! All the public areas are very clean and the staff could not do enough for us. The kids club looked very good and on certain sailings they have the Mr Men characters on board! The gym and the spa were both well equipped (I had a look!) and even the treadmills looked out to sea!
All in all we had a great weekend! I will definitely be cruising again one day!!