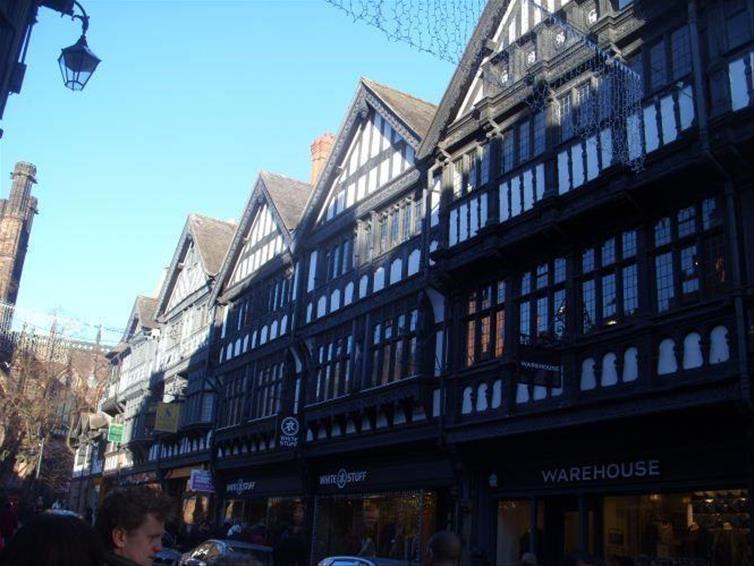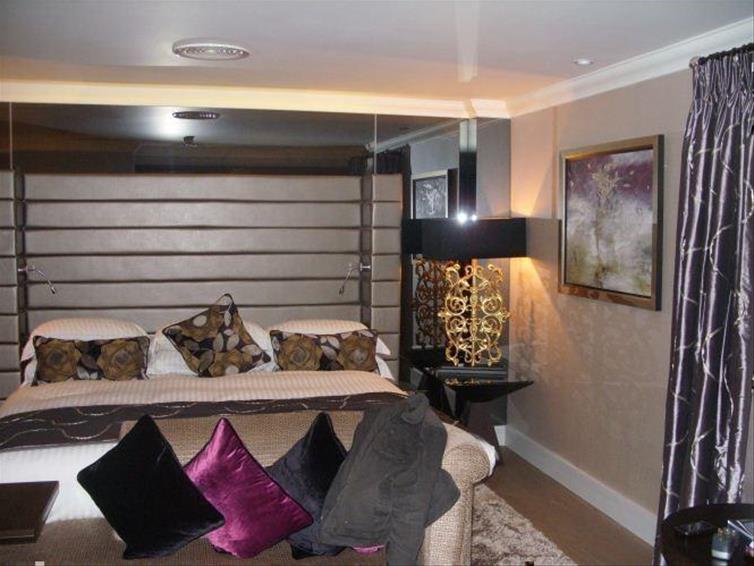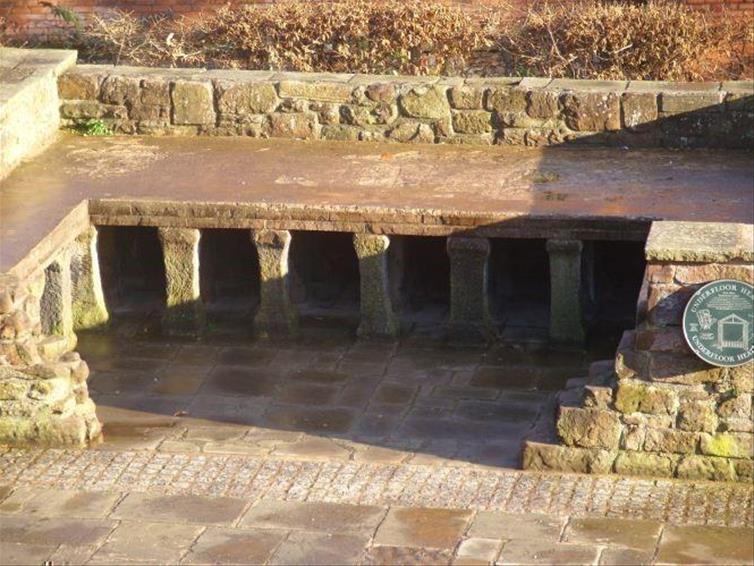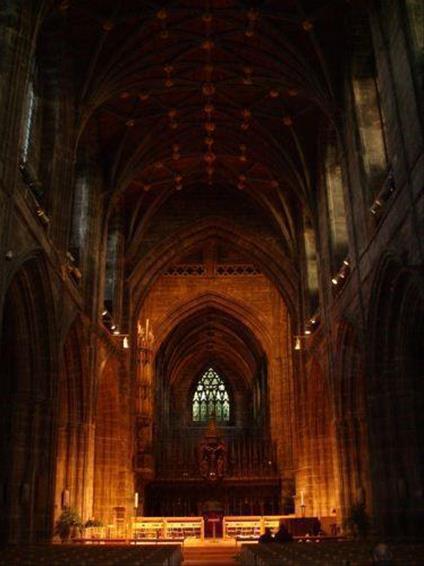 In December 2012 we decided to treat ourselves to a weekend break in Chester before the onslaught of Christmas! We stayed on a Friday and Saturday night at a hotel just outside the city centre called The Grosvenor Pulford Hotel and Spa. It was ideally located just a few minutes' drive from the park and ride car park for the buses into the city centre.
We were greeted by some of the friendliest staff and directed to our room. On opening the door we were amazed by what awaited us! An enormous, super-king size bed was located in one area of the suite with a wardrobe and dressing area, plus a bathroom of huge proportions - with two washbasins, a standalone rainfall shower (big enough for two) and the largest, deepest bath I have ever seen! You could even watch TV from the bath on a screen within the mirror!
That evening, tired after the journey, we decided to eat in the hotel and had a superb meal in their public bar. The hotel was beautifully decorated in readiness for Christmas and the attention to details was incredible. Breakfast the following morning was wonderful! If you fancied it - it was there! From at least five different types of muesli through to a full English - all were perfectly cooked.
Well fuelled after breakfast, we spent the whole day in Chester. We walked around the city walls which is an easy stroll taking in the sights of the River Dee, the Roman ruins, the racecourse, the castle, the cathedral and the beautiful black and white historical buildings.
After the obligatory afternoon tea in one of the many tea shops, we visited the remarkable cathedral which boasts the most amazing organ! We spent a lovely time wandering around and had the additional bonus of the choir practising for their Christmas services...such a beautiful sound!
As the winter evening got darker, we made our way to the Christmas market which twinkled prettily next to the Town Hall - another impressive building! The Victorian Christmas Market housed in wooden, chalet-style stalls, offers the opportunity to buy unusual Christmas gifts, clothing, food and drink.
By this time our feet were aching and so we made our way back to the hotel for a relaxing bath before dinner. The next day, after a very leisurely breakfast, we checked out the rest of the gorgeous hotel, finding an award-winning spa, Indoor pool, Jacuzzi, gym, steam room, sauna and the most beautiful and peaceful oriental spa garden where you are encouraged to relax and spend quiet time sitting undisturbed on comfortable outside sofas.
Eventually we had to drag ourselves away and start our homeward journey, but we felt refreshed and ready to take on Christmas with renewed vigour!
If you would like to find out more about this beautiful city and fantastic hotel, then please do not hesitate to contact me..