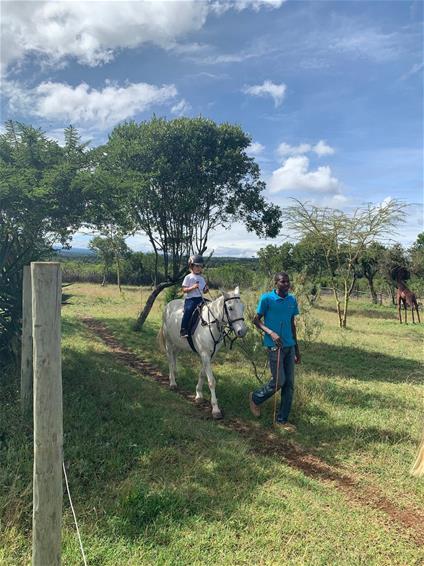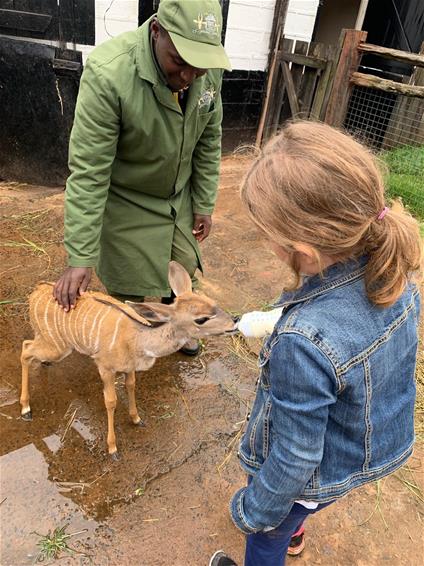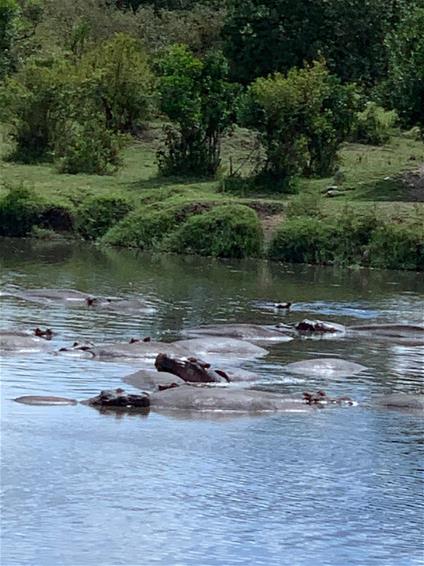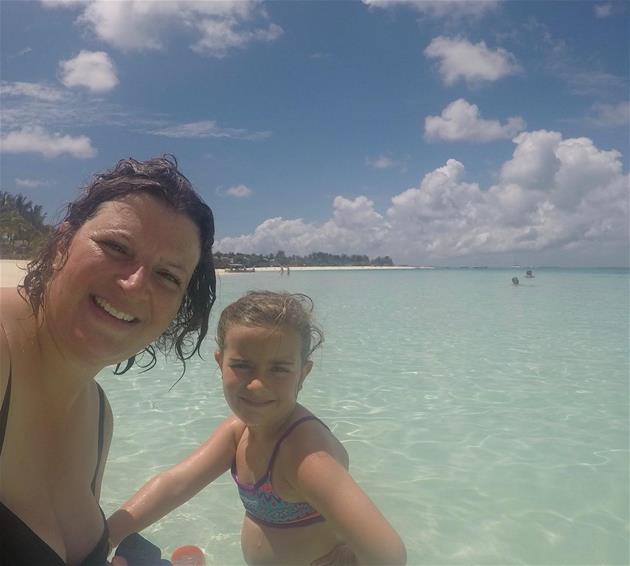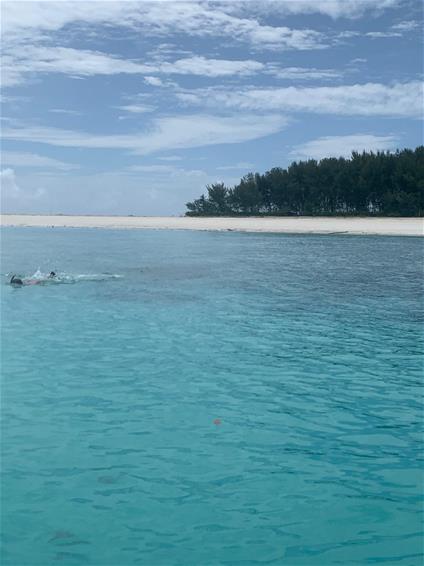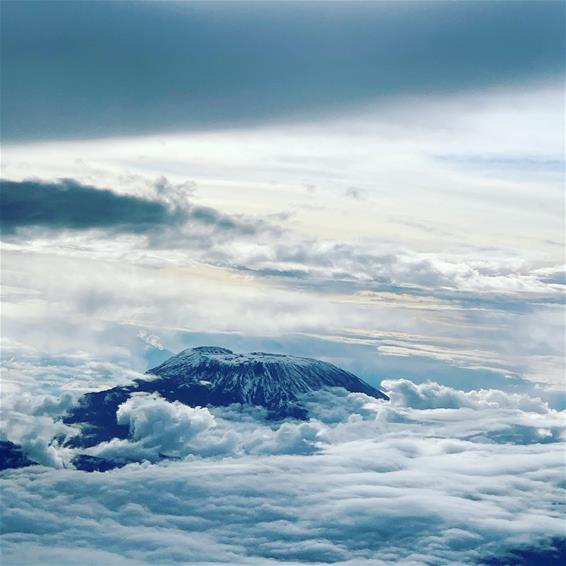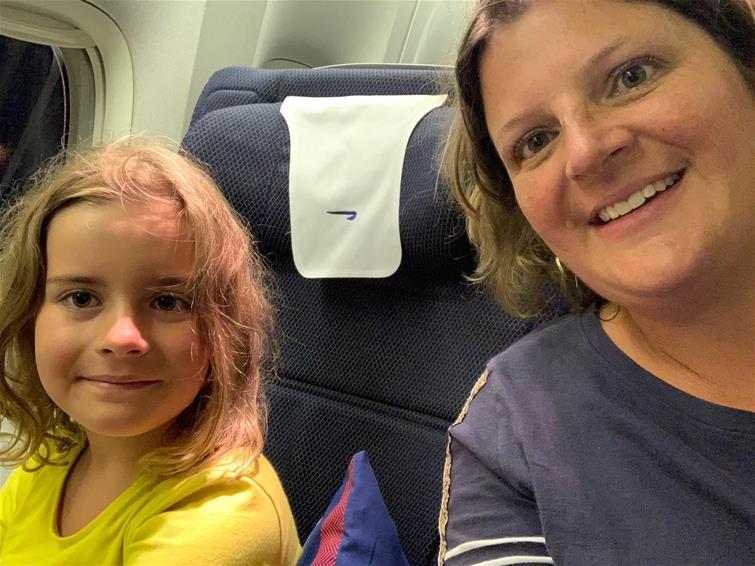 A safari has been on my bucket list for a little while, but I was waiting for my daughter (Mathilde) to be old enough to enjoy it. For this trip she was nearly 7 and what an experience it was!
We flew to Nairobi with BA and started our trip visiting friends, who moved to Kenya last year. They live in Nanyuki, north of Nairobi. It can be reached by a Safarilink plane from Nairobi, but we chose to travel by taxi as was cheaper. The journey was long, taking around 4 hours. It's a beautiful part of Kenya and known for its gateway to Mount Kenya. We stayed for 4 nights and had some lovely days out. The first day Mathilde went horse riding with her friends, we visited Mount Kenya Wildlife Conservancy, where we were able to get close with some injured and rescued animals, including a tortoise called Speedy! Mathilde fed a beautiful little orphaned Gazelle with a bottle.
Another day we visited Ol Pejeta Conservancy, situated right on the equator and home to the "Big five game" (lion, Cape buffalo, African elephant, leopard and rhino). It is a wonderful place where you drive around in your own vehicle. Ol Pejata works to conserve wildlife and we loved it. They also house the last 2 Northern White Rhinos (both female), extinct in the wild. They are hoping to fertilise some eggs with frozen sperm from two male Rhinos they collected a few years ago.
The last day of our visit we went to a ranch where again we drove around in our friends 4 x 4 Land Cruiser. We packed the car with all the kids and provisions of Ginger Ale and Rum to drink at a fabulous viewing point! The weather was wet, but we saw lots of wildlife, including a lioness and 2 cubs.
We were sad to say goodbye to our friends, but we headed back to Nairobi for the next part of our adventure - The Masai Mara for a 3 night safari! We took an early morning flight with Safarilink from Nairobi, Wilson airport, landing on the Keekorok landing strip ready and eager to see lots of animals. And boy it didn't disappoint! Within the 1st half an hour of our 1st game drive we saw two leopards! We had a morning game drive every day at 6.30am, which I thought Mathilde would struggle with, but she loved it! Every afternoon we had another one at 3pm.
We enjoyed relaxing in the afternoon at the lodge swimming pool and enjoying the gardens and hippo pool! One afternoon we visited the Masai Village, a bit of a tourist trap, but good to show Mathilde how the Masai tribes live/lived. During the rest of the trip we managed to see the "Big Five Game" and lots of elephants, zebras, giraffes and some close encounters with lots of lions! Then on the last day we saw a Rhino (one of only 40 in the Masai Mara) and a pack of 5 cheetahs. After 3 nights we travelled back to Nairobi and stayed a night at the Hilton Doubletree by the airport. It was good to stop and relax, swim in the rooftop pool and get ready for the last stop of our African adventure!
The next stop was Zanzibar and 4 nights on the north coast by the town of Nungwi. The beaches on the north coast are stunning and the one at the La Gemma Dell'Est hotel didn't disappoint! This is an all-inclusive hotel and the food, facilities and gardens were outstanding. We were upgrade to a room in the Presidential Villa, we had a private pool, just shared with 4 other rooms! We relaxed, swam in the pools and snorkeled in the sea, ate good food and drank lovely cocktails and mocktails! One morning we booked a trip to Mnemba Island with some Dolphin searching on the way. What a beautiful place. It's a true barefoot feel island boasting Naomi Campbell, Bill Gates and Tom Cruise as former guests! We couldn't step foot on the island, but we anchored up and did some snorkeling just off the beach. We saw lots of beautiful fish and on the way home our captain plunged into some of the shallow waters and came back up with some colourful starfish. Mathilde enjoyed looking at them and picking them up, before we placed them back in the Indian Ocean.
After 4 nights in Zanzibar, we headed home via Nairobi to get our BA flight back to London. We had a 6 hour wait in Nairobi, but we checked into the Swissport Lounge, perfectly situated at gate 10, where the BA flight departs from. The Premium Economy seats were a good call for the way home and we both managed to sleep, before we touched down in London to a cold and cloudy morning.
Take us back to those African Skies and bright blue Zanzibar waters!