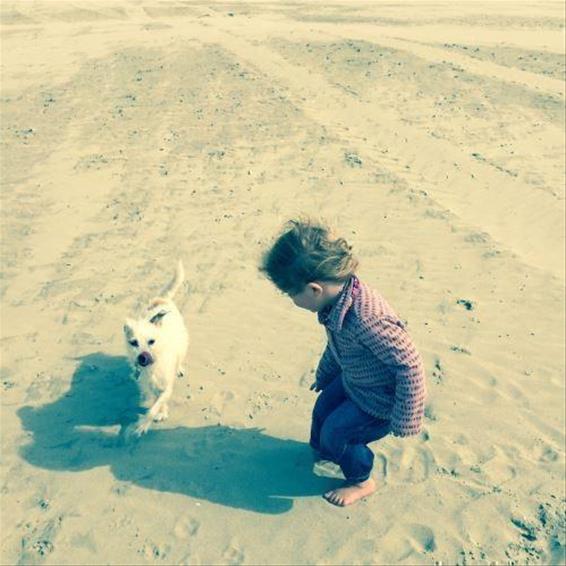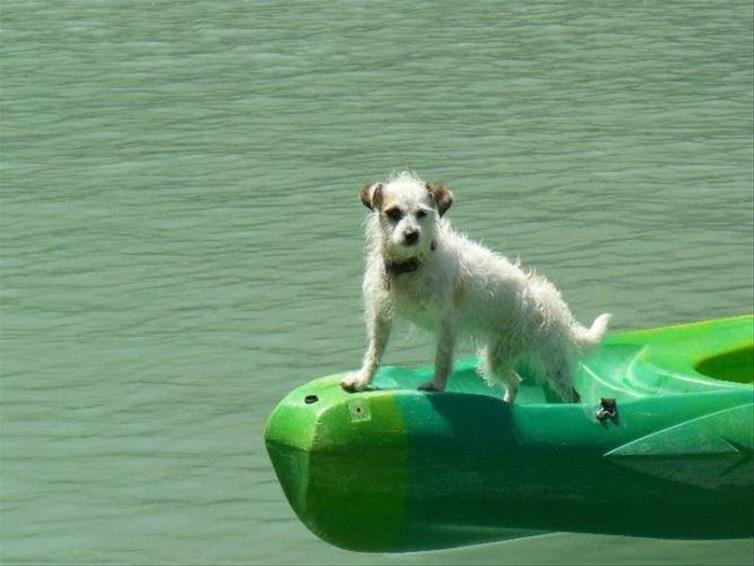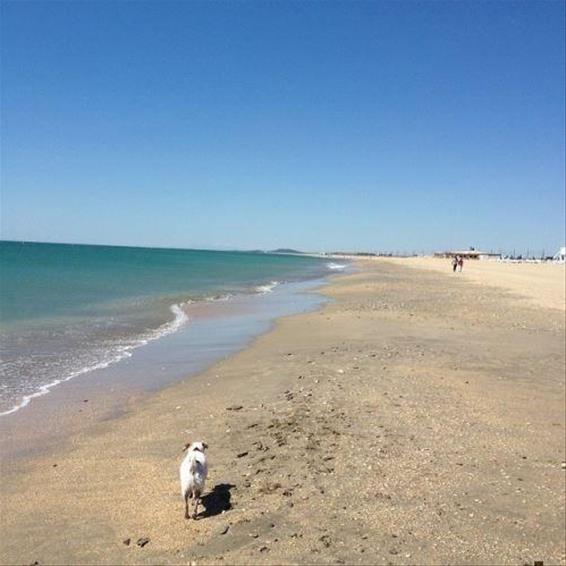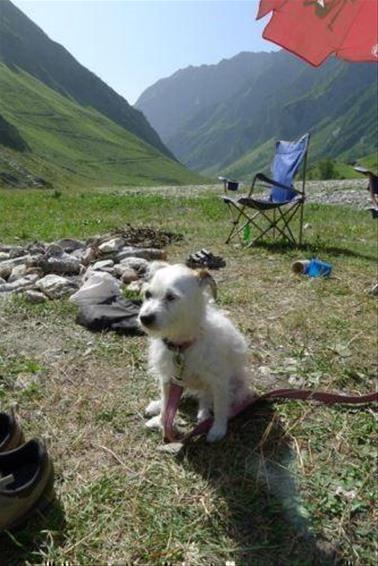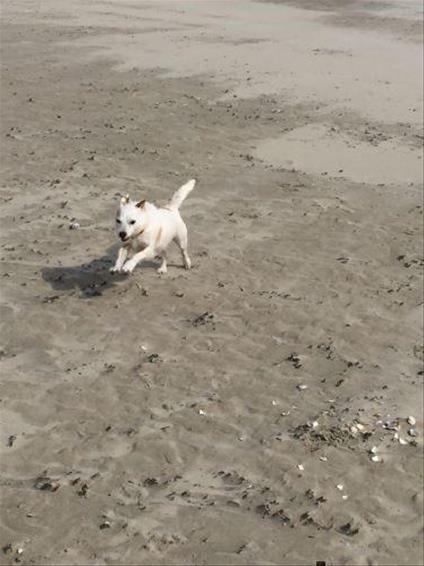 You may want to take your dog on holiday with you to France– perhaps because she is one of the family or because you haven't got anyone to look after her or you don't want her to stay in kennels (because of the cost or potential trauma).
I have dog called Saffie and I have often taken her to France. Taking a dog to France (and other European countries) is not difficult. In this blog I provide you with some useful tips and advice about doing so.
Driving in France with your dog is much easier than in the UK because on all the main roads across France there are Service Areas (Aires) where you can let your dog out for a short break. These Aires have lots of space with grass and shady areas and picnic tables and toilet facilities.
When you book your holiday, you will need to get me as your Travel Counsellor to check whether dogs are allowed and whether the accommodation is suitable (e.g. whether there is sufficient shade, if there is space for it to play, if the property is secure). You will also need to get me to check what requirements the travel company has with regards to taking your dog.
As you will need to take your dog to a vet in France before you travel back to the UK, I can fix this up for you as I speak French.
Under the EU Pets Travel Scheme (PETS) your dog (or cat) can re-enter the UK from another EU country without having to be quarantined. Special rules apply to guide and assistance dogs. Similar rules apply to cats. None of these rules are currently affected by Brexit.
To enter France
Your dog must be microchipped and have a valid EU Pet Passport and up-to-date and certificated vaccinations. Your dog must also have been vaccinated against rabies in the previous 21 days or have an in-date rabies booster. If your dog misses a rabies booster you will not be able to travel for 21 days. Your dog must be at least 15 weeks old at the time of travel.
How to get an EU Pet Passport
Step 1 Get your dog microchipped (it is a good idea to keep a note of this number and see that it has been correctly recorded on all documentation).
Step 2 Get your dog vaccinated against rabies. This can only be done after your dog has been microchipped, otherwise it will have to be done again. Make sure the vaccination record contains: the correct microchip number; the vaccination date and vaccine details; the date by which the booster vaccination must be given. .
Step 3 Applying for an EU Pet Passport This can be obtained from a vet in the UK. As the rabies vaccine must be given at least 21 days before you travel, you will need to apply for the Passport at least 21 days before you travel. The vet will vaccinate your dog against rabies (if needed) and complete the Passport for you. The passport will list the various treatments your dog has had.
Checking in on departure
All you will need to do is show the Pet Passport. On Channel crossings your dog will be required to remain in the car, but on longer crossings (e.g. to Brittany) there may be special provision for dogs. There is a small charge (usually about £15-£20 each way). The check-in time will be a little earlier if you are travelling with a dog.
Bringing your dog back into the UK
Your dog must be microchipped, have an EU Pet Passport, and have been vaccinated against rabies. It must also have been treated by a vet in France for tapeworm (and have had it recorded in the Pet Passport). This tapeworm treatment must have been given no less than 24 hours and no more than 120 hours (5 days) before your scheduled arrival time in the UK. I can fix this up for you if you like. When you arrive at passport control, your dog's Pet Passport will be checked and its microchip read.
So taking a dog to France is easy. You will have a great time with your dog and your dog will love it. When you have done it once, you will want to do it again!
Bon voyage et bonnes vacances à vous et à votre chien!
Details correct as of February 2017 but please get in touch with me for further information.