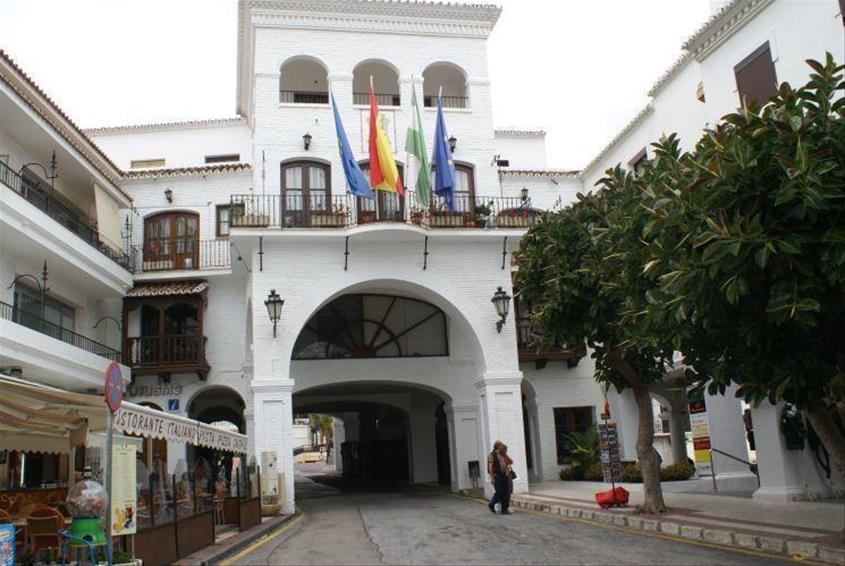 Instead of turning right and heading for the popular resorts of Torremolinos , Fuengirola and Benalmadena we decided to go left (eastbound) and the resort of Torrox. Torrox is a quiet resort with easy access to the main coast road linking Valencia in the north and Marbella and onward to Gibraltar in the south.
The resort itself is pretty nondescript - just a road straddled by apartment blocks with a few large hotels. The beach is a brown coloured sand and shingle beach with a nice promenade with a selection of good value bars and restaurants.
Nearby is the super resort of Nerja which is more traditional with a maze of small streets which lead down to a beautiful square with fantastic views form an elevated platform known as "the balcony of the Mediterranean". Well worth a visit even just to admire the views and have a coffee in one of the many cafe's which cling to the cliffs.
We did venture into Malaga to do some shopping and found Spain's largest department store "El Corte". This store takes up two buildings similar in size to Harrods and is linked by an underground mall which I thought was the lower ground floor, a little confusing when I came out onto a different street.
Further west is the fashionable resort of Puerto Banus, the playground of the rich and famous but getting more popular with stag and hen weekends. The local authority need to be careful here as it could get a reputation and who wants to have party animals draped over your Ferrari posing for photographs.
Just set back from the main holiday resorts is the beautiful resort of Mijas which is reached by a road which climbs steeply form Fuengirola. We actually drove through the clouds and emerged in lovely sunshine in this traditional Spanish village. On a clear day the views must be amazing.
So the Costa del Sol does still have lots to offer the holiday maker with great beaches, a beautiful backdrop of spectacular mountains and a climate the envy of everyone in the UK.