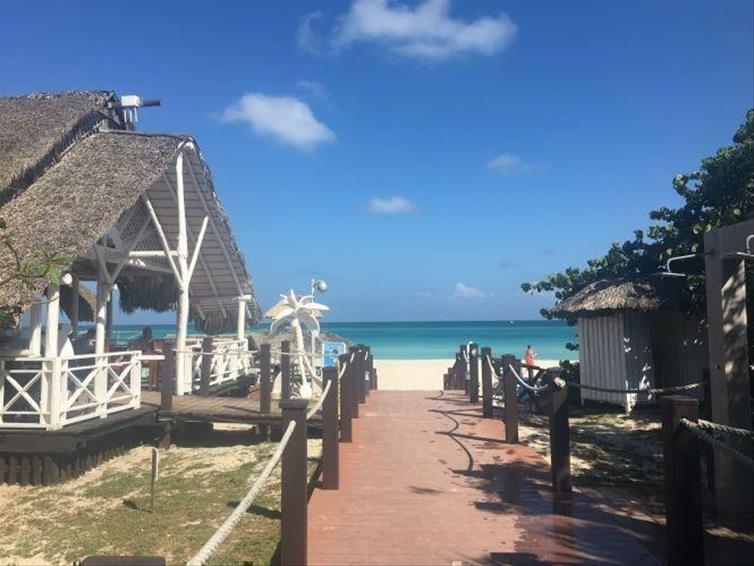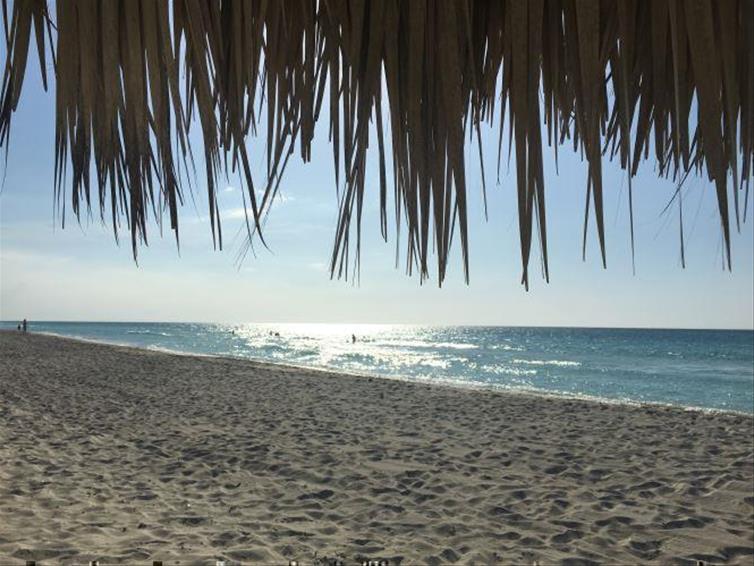 With change coming in the very near future, I finally persuaded my husband that the time to visit Cuba was NOW! Cuba has been on my bucket list for years and with the travel rules being relaxed by the United States I wanted us to visit before the crowds arrive and the culture of the country changes to please its visitors.
We travelled with Virgin directly to Havana from London Gatwick, where we spent our first 3 nights in the Iberostar Parque Centrale. All travellers to Cuba must have a visitor's Visa, and travel insurance is mandatory.
I would also recommend that you bring cash to Cuba as it's much easier to change your money into CUCs rather than going to the bank. We found that the hotel offered the same rate as the airport and the banks. Take sterling or Euros as there is a 10% surcharge for using US Dollars!
Arriving in Havana is like stepping back in time, since 1960 when Fidel Castro put an embargo in place to stop all American imports nothing has really changed and old classic cars are everywhere!
We spent our first day exploring and left our hotel after breakfast and walked along the Malecon, the seaside promenade, before visiting the flea market and then the back streets of Old Havana. The old cobblestone streets are lined with Baroque and neo classical buildings that have impressive fronts but very little is left behind the façade. We walked around all day and covered most of the sites, but struggled to find somewhere to eat and drink! Shops are not shops as we know them and the pavement cafes are great for a mojito but lunch is a struggle!
We had pre booked a walking tour for the following day, which covered the area that we had already walked - ooops! Still I would really recommend that you do this as we were given a great insight into how the Cuban people really live by our guide.
She met us at our hotel at 9am and we set off for The Museum of the Revolution. Unfortunately the museum was closed until 4pm so we headed down the cobbled streets of Old Havana, it's full of interesting architecture and easily walkable, with most of the main attractions concentrated around four plazas. At 10.00am we visited a coffee and rum café where we were invited to try Cuban coffee, it was the best coffee that I had all holiday! We were then given a glass of rum and shown how to prepare your cigar before lighting it and then how to savour your cigar whilst enjoying the rum. We skipped the cigar, but gave the rum a go!
Next stop was a traditional Havana bar where we made mojitos under the instruction of the bar man, great fun! We had lunch in a typical Cuban restaurant, the meal was three courses and perfectly fine, but lacked any flavour.
After lunch we set off in our classic American car for a 2 hour tour, about an hour into the tour it began to rain, the convertible roof was more like a tarpaulin and didn't keep us from getting wet, but we kept on going! We headed for Revolution Square and I really wanted the classic Che Guavera photo, which I did get, but we were absolutely drenched and the rain kept coming! Our little car was not up to the floods and our driver lost first and second gear, so we called it a day and he managed to get us back to the hotel!
Day 4 was bright and sunny for our journey in a proper taxi (boo) down to the beach resort of Varadero. We stayed at the Royalton Hicacos and check in was pleasant with a glass of fizz and a cold flannel. We were introduced to our butler who showed us round the resort before leaving us to entertain ourselves until 4pm when the room would be ready. There is no exception to this rule, the room will only be ready at 4pm!
What can I say about Varadero? It has the most amazing beach, one of the best beaches that we have ever visited, stunning clear azure blue waters and white sand for miles along the coast line. We walked miles most days, collecting shells as we went! The hotel offered lots of activities on the beach, volleyball, aqua fit and salsa lessons but nobody really pushed if you didn't want to get involved. Our room was a little bit down at heel, as is everything in Cuba, but it was clean and comfortable.
The hotel offered 4 different restaurants that had to be booked by your butler, we tried Caribe and were unimpressed and we visited the Tex Mex beach restaurant 3 times for the same dish of fajitas as it had some spice! We also ate in Varadero town on 3 nights, taking a taxi at a cost of 50 CUCs for the return journey.
We also visited the craft market in Varadero and bought several souvenirs, including 2 drinks tables! We were so deprived of shopping that we went mad, they were collapsible tables though! There are some lovely carved wooden cars and crochet lace items.
Overall we enjoyed Cuba, it's vibrant and lively with no shortage of rum or cigars, but I would say lower your expectations and bring snacks in your suitcase, along with a large amount of patience!